Egypt's Military Offered Top Activist A Deal To Escape Jail Time, But He Refused It
Hassam Bahgat is being held on charges of publishing false information that endangers national security.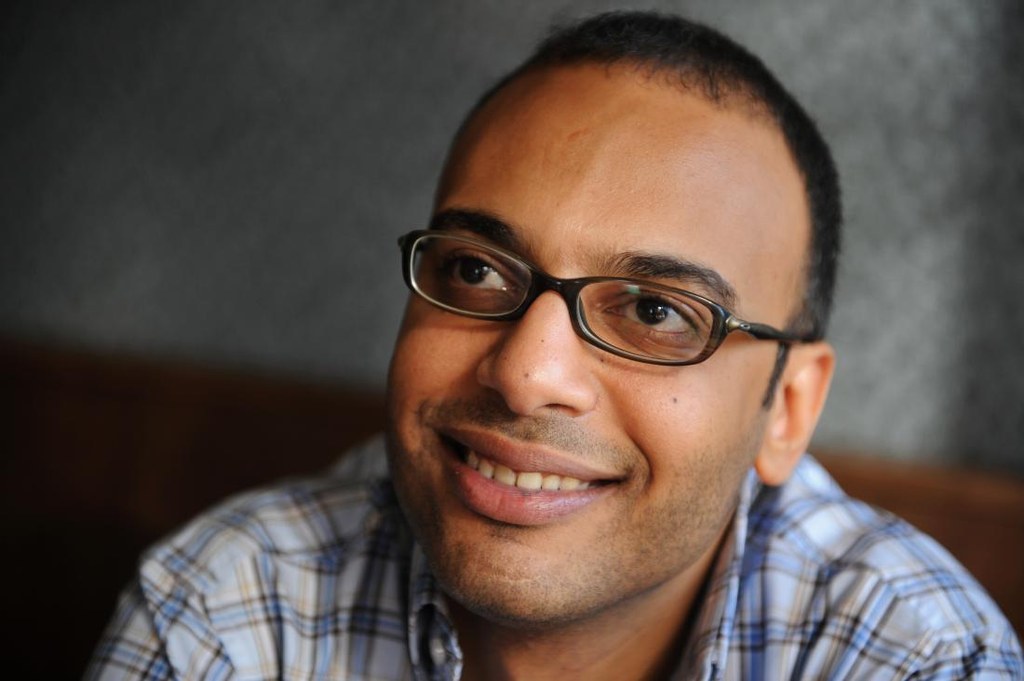 CAIRO — After the Egyptian military official interrogated human rights activist and investigative journalist Hossam Bahgat on Sunday, they offered him a deal: Sign a document promising never again to write about Egypt's armed forces and walk out of the military intelligence office in eastern Cairo that very moment.
Bahgat refused, said Amr Ezzat, a member of an organization he founded, and two other sources close to the case. Shortly after spending nearly 10 hours with an interrogator, 36-year-old Bahgat was taken away to Group 77, a military intelligence unit in Cairo with a detention facility, where he will be held for at least four more days, sources close to the investigation told BuzzFeed News.
"At the beginning, the officer questioning him was very polite and decent and said 'no problem,' you will go home with your lawyers at the end of the day," Taher Abu-Nasr, a member of his legal team, told BuzzFeed News.
Instead, Egypt's military authorities are holding Bahgat on charges of publishing false information that endangers national security because of an article he wrote nearly a month ago detailing rifts within the country's military-security apparatus. His four-day detention can very well — and most likely will — be renewed.
"We've seen this before," said a Western diplomat in Cairo who spoke to BuzzFeed on condition of anonymity because they were not authorized to speak on the subject. "Since they didn't release him today, it's quite a bad sign."
Bahgat, who speaks fluent English, is warmly embraced by Western officials and international journalists. His arrest will cause ripple among both diplomats seeking to draw Egypt back toward the democratic path it absconded and rights advocates struggling to improve the country's tattered civil liberties record.
Human rights lawyers say this is the first or among the first applications of a new rule barring anyone from publishing information about the army without official approval, an ominous sign for journalists seeking to cover a country where the military plays a prominent role in politics and the economy.
The timing of the arrest came amid allegations that Egypt's security forces had allowed terrorists to load a bomb onto a Russian charter jet that crashed on Oct. 31 after leaving the airport in Sharm el-Sheikh and left 244 dead. Reports that the plane crash was the result of a terrorist attack and the subsequent canceling of flights by international airlines have damaged the country's crucial tourism industry and brought scrutiny to its failed efforts to stamp out an Islamist insurgency, putting the government in a tight spot.
"The regime is in trouble; it's backed into a corner," said Yahia Wagdi, editor of Downtown, a monthly magazine of culture and politics. "The Russian plane case shows its weaknesses. The regime uses the arrest to prove it's still in charge and in control. Hossam for them is a punching bag: easy to hit and prove I am here and I am strong."
But others suggest the government had been targeting Bahgat for a while, and held off only until President Abdel-Fattah el-Sisi returned from an official state visit to London to spare his host the spectacle of cozying up to a man who had jailed a man long hailed as a champion of democratic values in Egypt.
"I think the timing of Hossam's summons was more about the London visit," said H.A. Hellyer, a Cairo-based scholar and a fellow at the Atlantic Council's Middle East center. "After all, the article he wrote about the army was weeks ago. Had he been summoned before Sisi's visit to London, he would have been on the agenda in London from the British side, almost certainly."
But Bahgat's arrest also comes amid a deepening of the crackdown on journalists and civil society activists recently detected by diplomats in Cairo. In addition to Bahgat, the regime has arrested the founder of another newspaper, Al-Masry Al-Youm. The increased pressure comes amid a sudden string of bad news for the regime in Cairo, including raucous protests that greeted him in London, the Russian plane crash, and flooding in the country's Nile Delta that left at least 20 people dead. Even some previously loyal television channels have been to grouse about the state of affairs.
"There are a lot of signs of irrational decisions," said the Western diplomat. "There's somehow a feeling of panic that we haven't felt before. [Sisi] controlled his nerves while in London and now it's a form of revenge against anyone in his way."