In a wild finish, the Green Bay Packers upset the Dallas Cowboys to win Sunday's NFC Divisional Playoff game.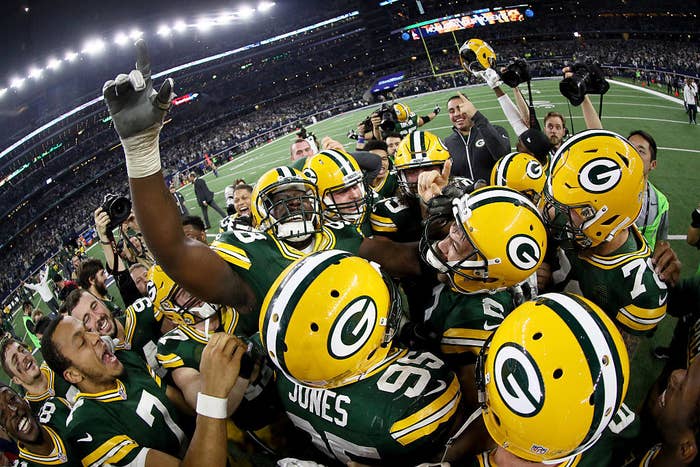 With only seconds left in the game, Packers quarterback Aaron Rodgers threw a nearly impossible completion to wide receiver Jared Cook, who barely got his feet inbounds for the catch.
The completion set up Mason Crosby for a 51-yard field goal attempt. Crosby barely knocked the ball through the uprights as time expired, giving the Packers a last-second victory.
The close game set off a flurry of emotions. For Packers fans, it was a mix of elation and relief.
For Cowboys fans, it was a bit of the opposite.
But one Cowboys fan had a particularly hard time dealing with the loss. In true football form, he coped by lowering his shoulder and blitzing a TV.
The man who filmed the video, Payte Hughes, told BuzzFeed News he and some fellow Cowboys fans were watching the game from Bastrop, Texas.
Hughes said the owner of the house had been wanting to buy a new TV and said for $50 their friend Auston Shipley "could take the old one out of its misery."
"We all pitched in to ensure the TV would get broken," said Hughes, who then recorded his friend's destruction on Snapchat.
Let's break this game film down, shall we? We see that moments before making contact, Shipley has Aaron Rodgers in his crosshairs. With no offensive line giving protection, the Cowboys fan has a clear path to Rodgers' blindside.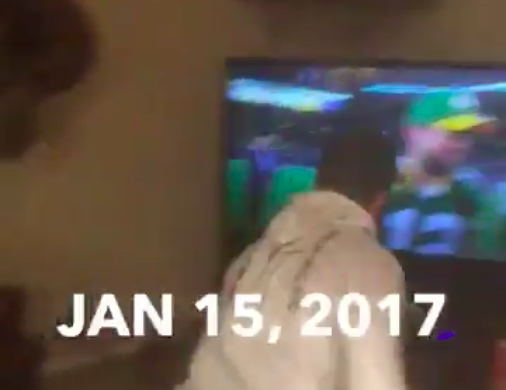 Right here at the initial point of impact, the Shipley is actually facing away from Rodgers, which isn't exactly textbook tacking form. However, his left shoulder still seems to make contact squarely with the defenseless QB.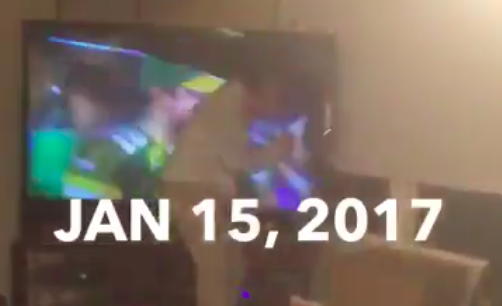 As the television begins crumbling behind him, Shipley yells "fuck that motherfucker" while walking away from Rodgers. At this point, we think the blitz was successful.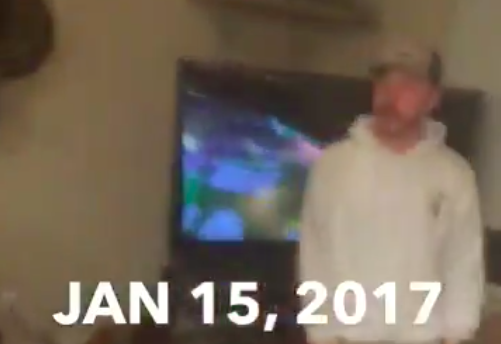 However, Shipley then turns around and begins punching the television. This is clearly unsportsmanlike conduct.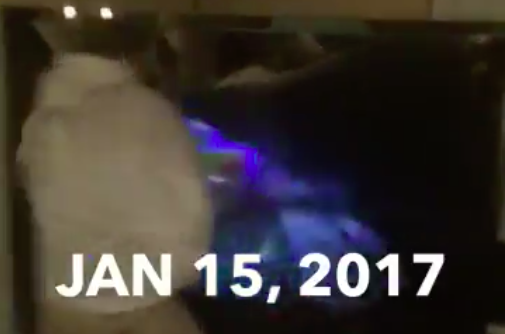 The video has gained so much attention the even Snoop Dogg posted it to his Instagram.
Reflecting on his team's playoff run, Hughes said, "I feel like the Cowboys had an outstanding season, but just couldn't finish it off."
As for Packers quarterback Aaron Rodgers, "He didn't get sacked on a 65-inch TV for no reason."