On Feb. 10, behind closed doors in San Francisco, national organizers of the Women's March on Washington met with Facebook COO Sheryl Sandberg and other tech executives to discuss the ongoing role of social media in organizing demonstrations over issues like reproductive rights, immigration, and civil rights, which some fear could be under threat from Donald Trump's presidency. At a separate meeting earlier in the day, organizers also met Twitter CEO Jack Dorsey.
"We're here to ask, 'How can tech be a part of the resistance?'" said Reshma Saujani, one of the march's national organizers and CEO of the nonprofit Girls Who Code. "We came to talk about what role will they play as we make sure we're standing up for undocumented immigrants, those affected by the Muslim ban, and other marginalized communities. We felt like we could find allies in the tech community, and we have."

Jenna Arnold, one of the march's national organizers, said she was thankful that many social media platforms had "generously fast-tracked a lot of the things we needed." Arnold said that Sandberg and Dorsey were also eager for feedback from the march organizers on how their platforms were helpful.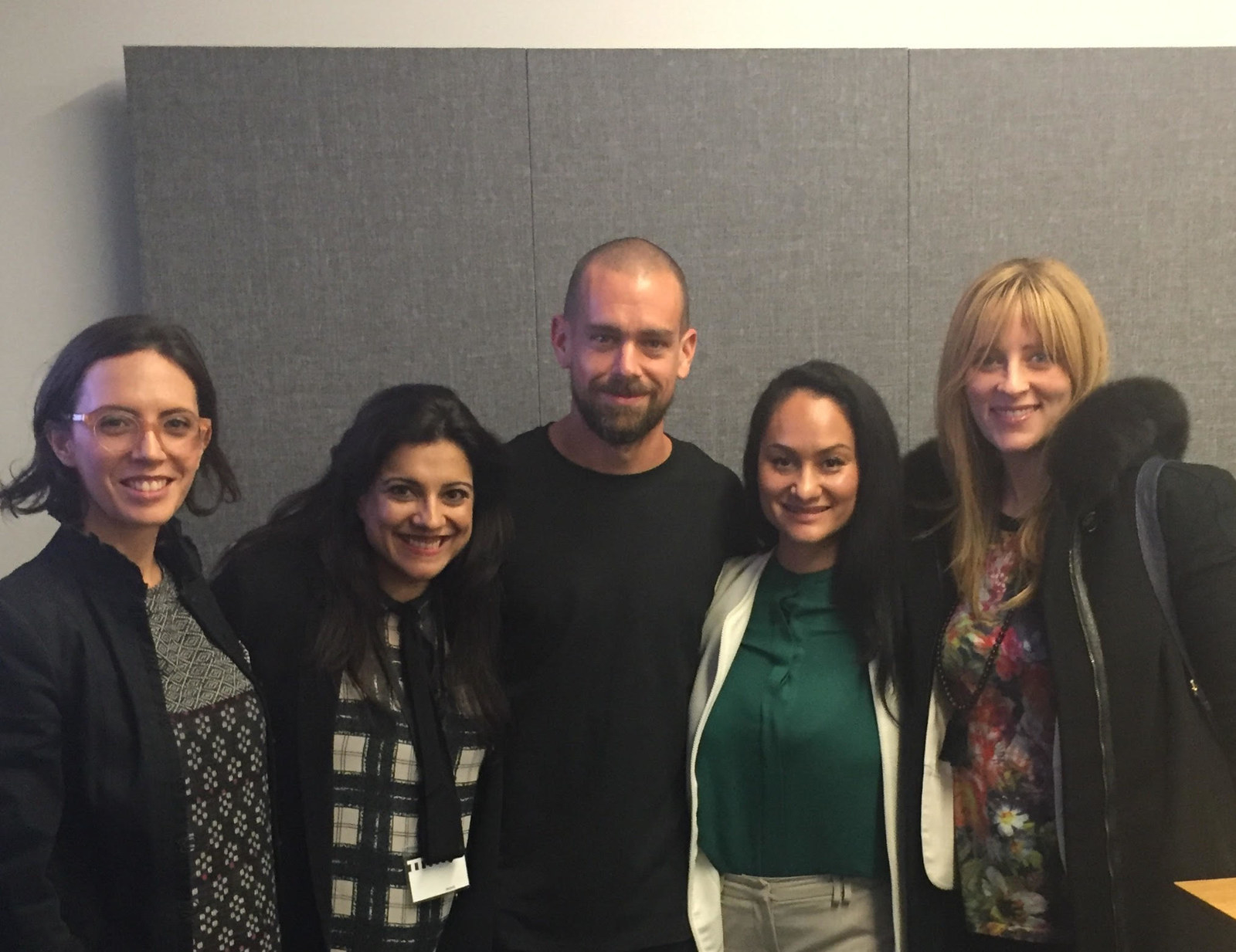 The Women's March began as a Facebook event, and it continues to use social media, primarily Facebook and Twitter, to disseminate information and issue calls to action, though Carmen Perez, one of the four national co-chairs and executive director of the nonprofit Gathering for Justice, stressed that it must be complemented with face-to-face interaction.

"We're hoping that social media can continue to help us move people, policy, and energy, so we came here to discuss how to improve those partnerships," Paula Mendoza, artistic director for the Women's March, said.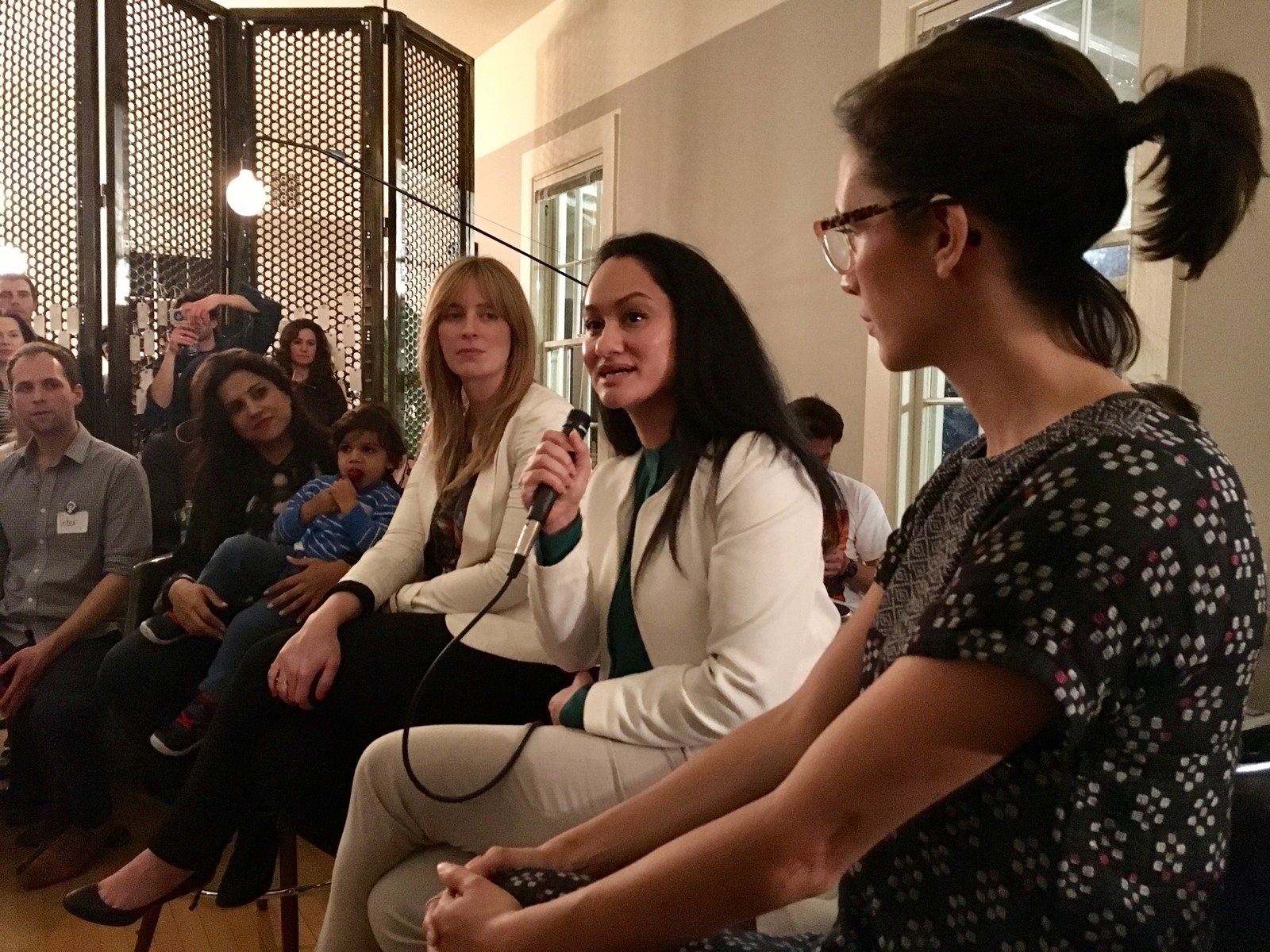 The Women's March is in the process of rolling out 10 actions protesters can take during the first 100 days of the Trump administration, some of which will likely involve social media, according to Saujani.
"It would be weird if we weren't using social media to amplify our message, our partners' messages, and what everyday women are saying," Saujani said.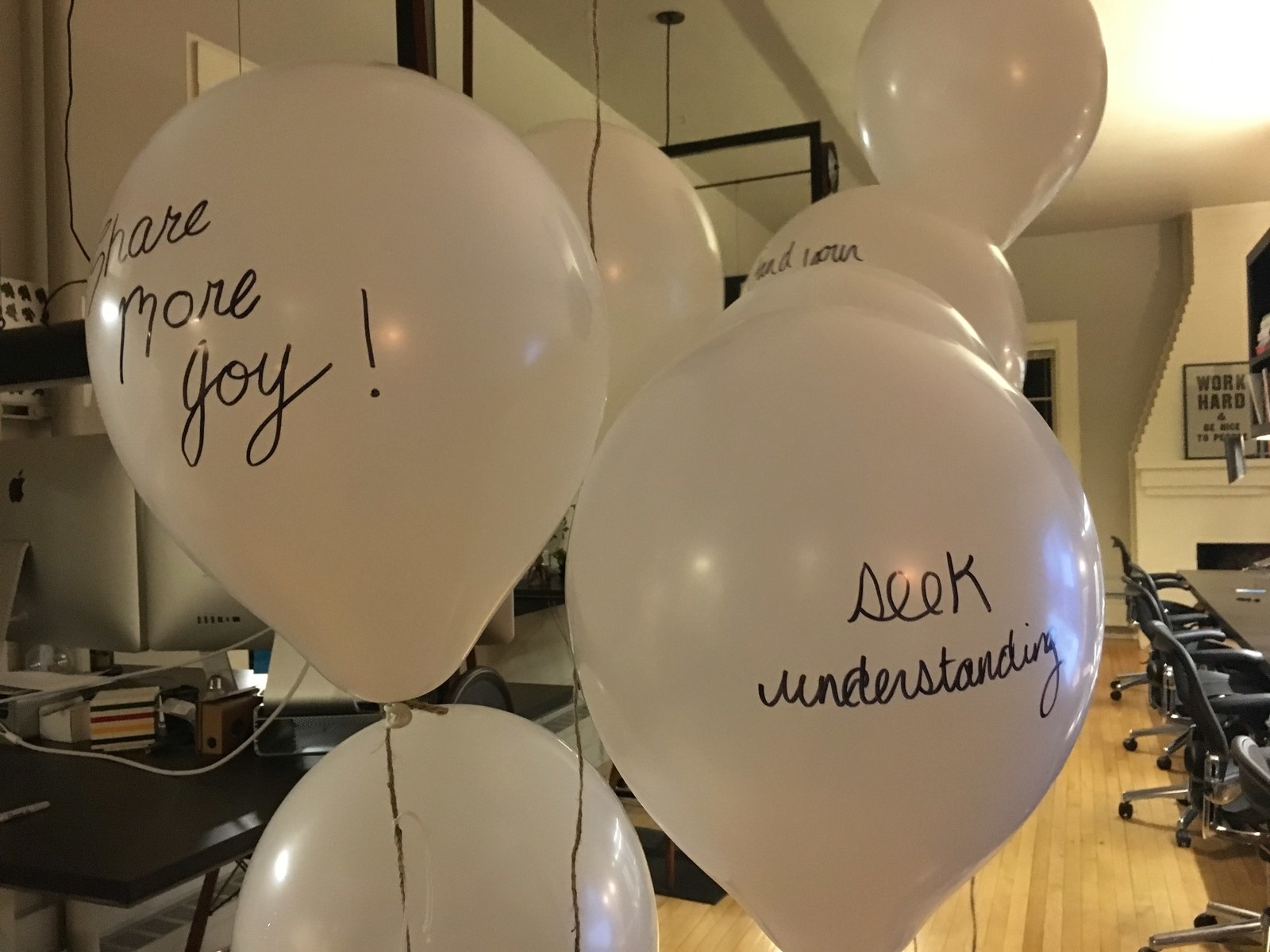 Allison Johnson, Apple's former vice president of worldwide marketing communications, hosted a reception at the chic Presidio offices of her San Francisco marketing agency West along with photographers, painters, filmmakers, and other artists. People at the reception wrote wishes on notecards, dreams on white balloons, and visions of 2020 on long rolls of brown paper. Katie Stanton, former Twitter VP of global media, hosted a luncheon for the organizers and tech industry heads at the same space earlier in the day.

"The Women's March is all about trusted networks," Johnson said. "I had never met Paola Mendoza before, but when she called last week to say they were coming to San Francisco, I knew we had to host them and that it would be great."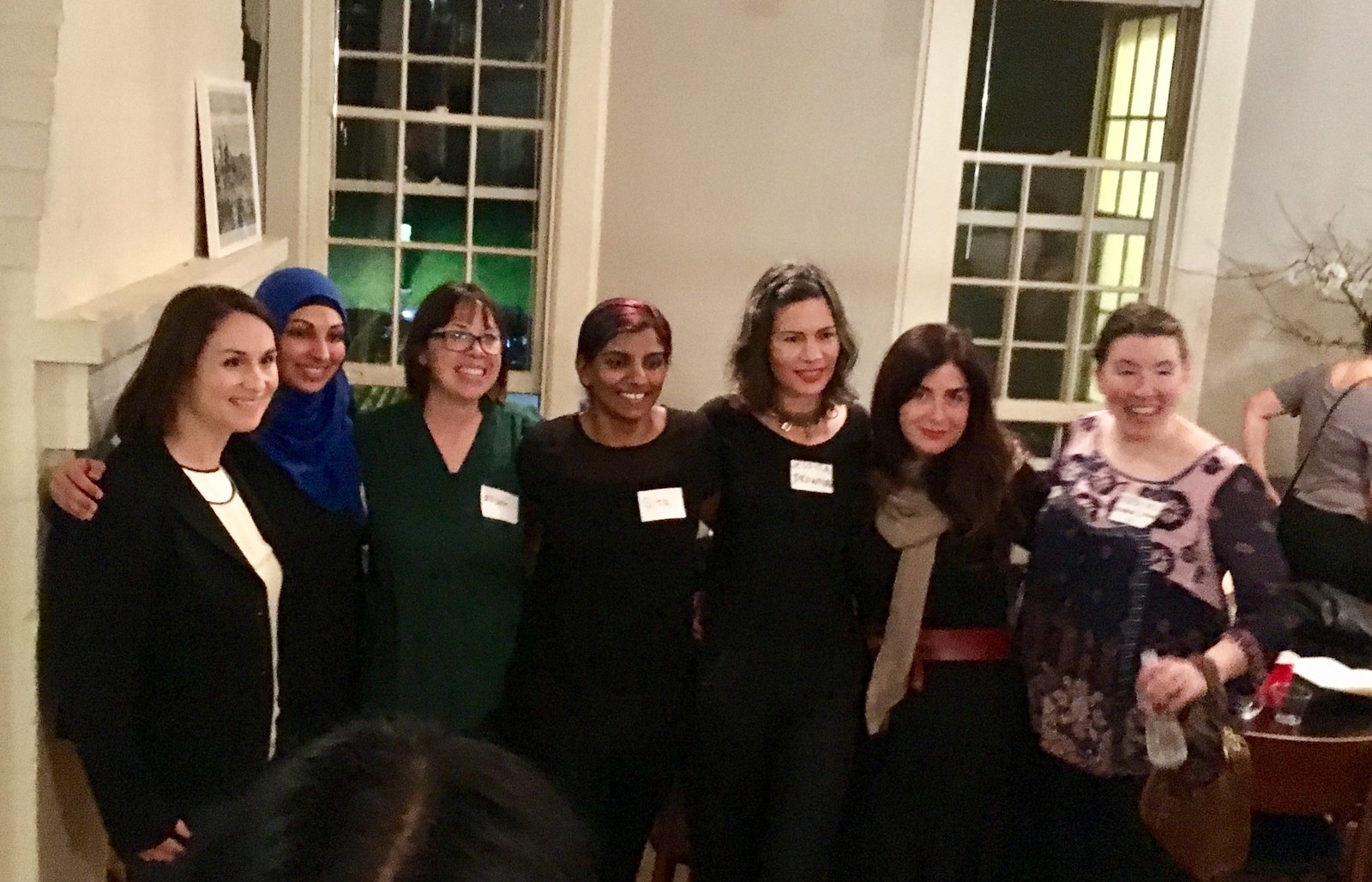 At the reception, Mendoza announced that the Women's March would call for protests and vigils at Immigrations and Customs Enforcement (ICE) offices in response to recent raids across the country. Perez said her own extended family had been affected by ICE's actions in Los Angeles.

"The Women's March and our continued actions are a reminder that we are powerful," she said while addressing the crowd. She called on them to protect and support undocumented immigrants.
Sandberg's attendance of Trump's tech summit and absence from any Women's March has earned her criticism from some women in Silicon Valley. Reshma Saujani, a Women's March national organizer and CEO of the nonprofit Girls Who Code, told BuzzFeed News after their meeting that she believed Sandberg was "an unequivocal advocate for the Women's March. Period."

According to the organizers, neither the executives they met with nor the companies they lead will be donating money to the Women's March.
"Though we will need money in the future, and it's an easy and obvious ask, we weren't here to ask for that," Mendoza said. "There are more important things than money at this moment. The Women's March is, after all, only 12 weeks old, and we've pulled off one of the largest gatherings in human history."
The reception was a thank you to the city- and state-level organizers of the "sister marches" in California that happened Jan. 21 alongside the titular march on Washington. A number of the California organizers had never been involved in activism before, and several of them met for the first time at the reception, gleefully exchanging differing perspectives on their work together.
The 13 marches across the Golden State boasted roughly 1.1 million protesters, accounting for 1 in 3 Americans who participated in the protest, the largest in the nation's history, according to the organizers.
Carolyn Jasik, lead organizer for California, announced at the event that the state's affiliated marches would host a statewide voter registration event on May 13, which would kick off a year's worth of planning and preparation for the 2018 congressional elections.
"It's not enough just to vote in these times," she said. "You have to be an active voter. That's what we're interested in cultivating."
As Arnold addressed the crowd and especially the California organizers, she said their work was a gift because "we don't have a grand solution, though people are looking to us for one."
When asked what to expect next from the Women's March, Mendoza said people should look for both short-term planning that reacts to Trump's executive orders and long-term strategy for actions like the upcoming general strike, date TBD.
"What happened on the 21st didn't stop on the 21st," Perez said. "It was a catalyst for people to act now."
Facebook and Twitter have not yet responded to requests for comment.