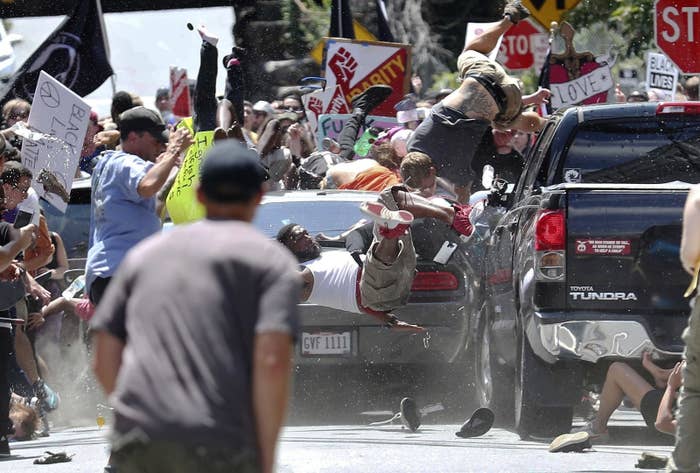 CHARLOTTESVILLE, Virginia — Marcus Martin was looking down at his phone while counterprotesting white nationalists when he heard screeching tires and looked up.
"The only thing I was thinking about was getting my fiancé out of the way. I pushed her, and then I got hit," he said. "I didn't know what happened till later."
James Fields Jr. is accused of intentionally driving his car into the crowd of counterprotesters that day at the 2017 Unite the Right white supremacist rally in Charlottesville, Virginia. Martin's left tibia and ankle were broken in the attack. Dozens of others were injured. And 32-year-old Heather Heyer was killed.
"She was a great person," Martin told jurors as he broke down in tears on the first day of Fields' murder trial Thursday.

In opening statements, defense attorneys did not dispute that he was the one who drove his Dodge Challenger into the crowd, but they argued he only did so because he was in fear for his life.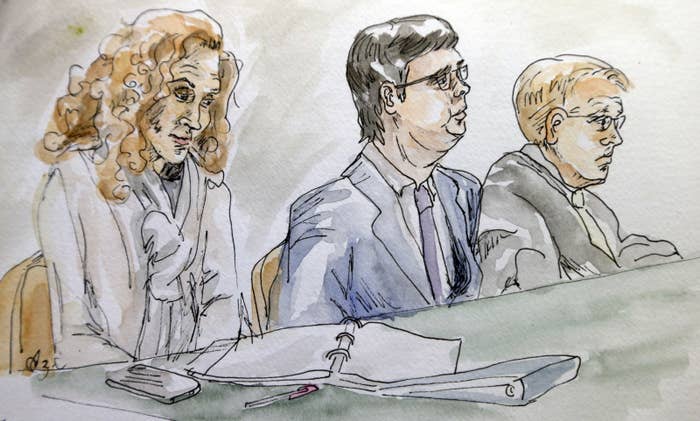 "You're here to decide why this event took place," attorney John Hill said. "Was Mr. Fields in fear of serious bodily injury or death?"
Hill told jurors one counterprotester had already attacked Fields' car and another was running up the street with a handgun before the fatal collision.

Witnesses for the prosecution, however, described seeing Fields drive up to the scene, reverse and sit idle, and then speed into the crowd, sending bodies into the air.
Bryan Henderson described leaping to get out of the way, but still getting hit.
"I took a couple steps and took a leap of faith. I threw my arms up like Superman, but the car caught my hip and flipped me upward," he told jurors.
As a result, he almost lost his left arm, but can't lift more than 10 pounds with it due to permanent nerve damage.
"I used to be a big kid with my 2-year-old," he said. "I'll never be able to hang on the monkey bars like I once could."
Michael Webster told jurors that when he saw Fields reversing, he said, "Well, there he goes," assuming the car would back up and drive away. Then he heard the engine rev.
"This case isn't about what he did, it's about what his intent was," said prosecutor Nina-Alice Antony.
Fields, 21, has been charged with first-degree murder in Heyer's death; three counts of malicious wounding resulting in severe injury and permanent, significant physical impairment; five counts of malicious wounding; and one count of failing to stop at the scene of an accident involving a death.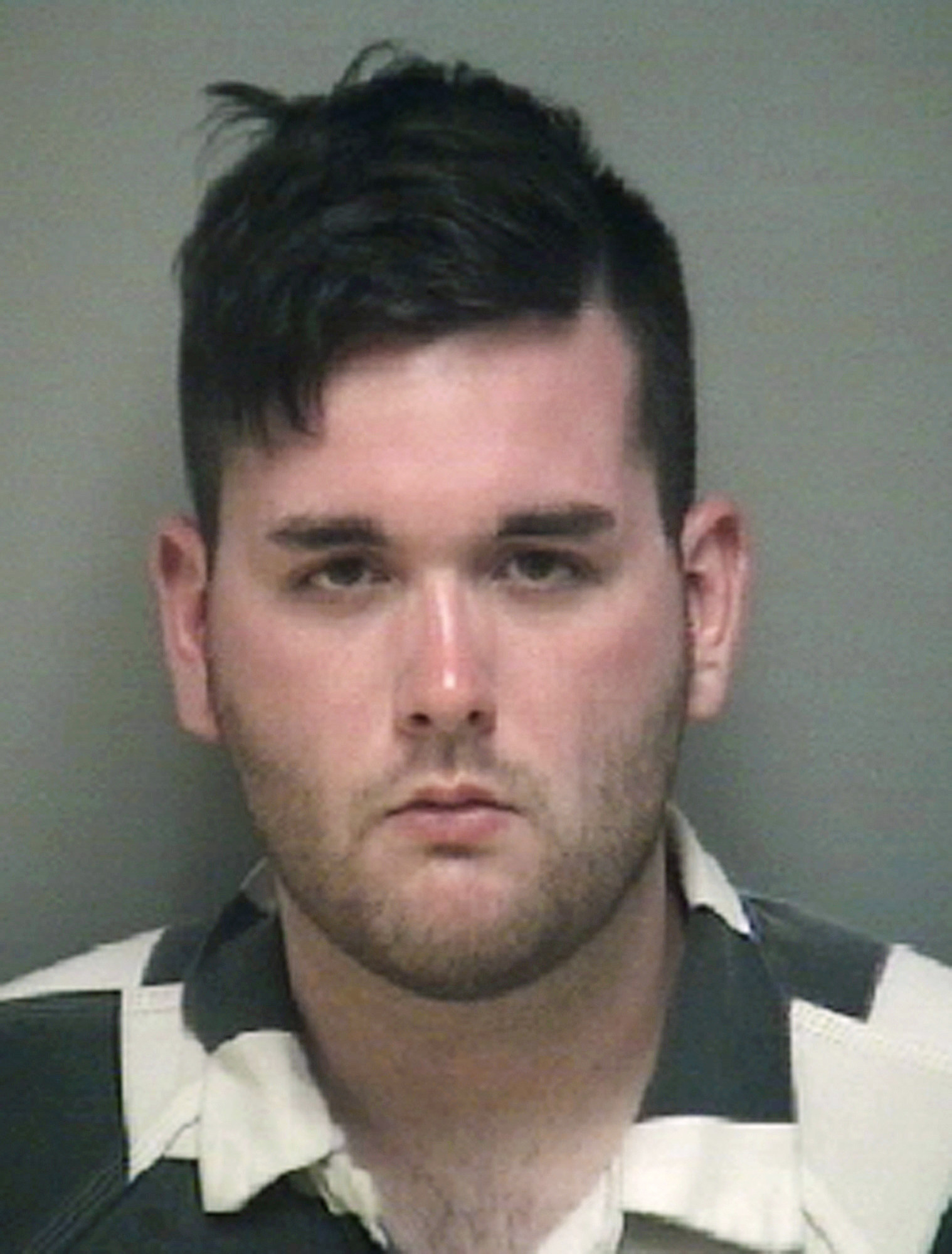 Each of the charges can carry a sentence of up to life in prison. He was also indicted on federal hate crime charges.
The deadly collision on Aug. 12, 2017, occurred as counterprotesters were clashing with white supremacist groups who had descended on the city to protest the removal of a statue of Confederate Gen. Robert E. Lee, and one day after hundreds of white nationalists with tiki torches demonstrated at the University of Virginia.
It was that demonstration that prompted Heyer and Martin's fiancé, Marissa Blair, to join counterprotesters that Sunday. But when they arrived, Martin said they saw several men in white polos and khakis pass, as well as the Vice documentary crew. That's when Blair told Martin, "Babe, I don't think this is a good idea."
Still, they joined the crowd, which Martin said was "claiming victory."
Then the car hit.
Prosecutors have pointed to Fields' past as a key indicator of what his intent was that day.
Prosecutors said Thursday that Fields had shared two images of protesters being run over on Instagram months before the attack. According to a federal indictment, Fields "promoted his belief that white people are superior to other races and peoples; expressed support of the social and racial policies of Adolf Hitler and Nazi-era Germany, including the Holocaust; and espoused violence against African Americans, Jewish people and members of other racial, ethnic and religious groups he perceived to be non-white."
When he decided to attend the rally, prosecutors say a family member sent him a text message urging him to be careful. In a response, Fields allegedly wrote, "We're not the ones who need to be careful," and attached an image of Adolf Hitler.
But Heyer's death ultimately served as a catalyst for deflating the alt-right movement that had, until then, been gaining momentum.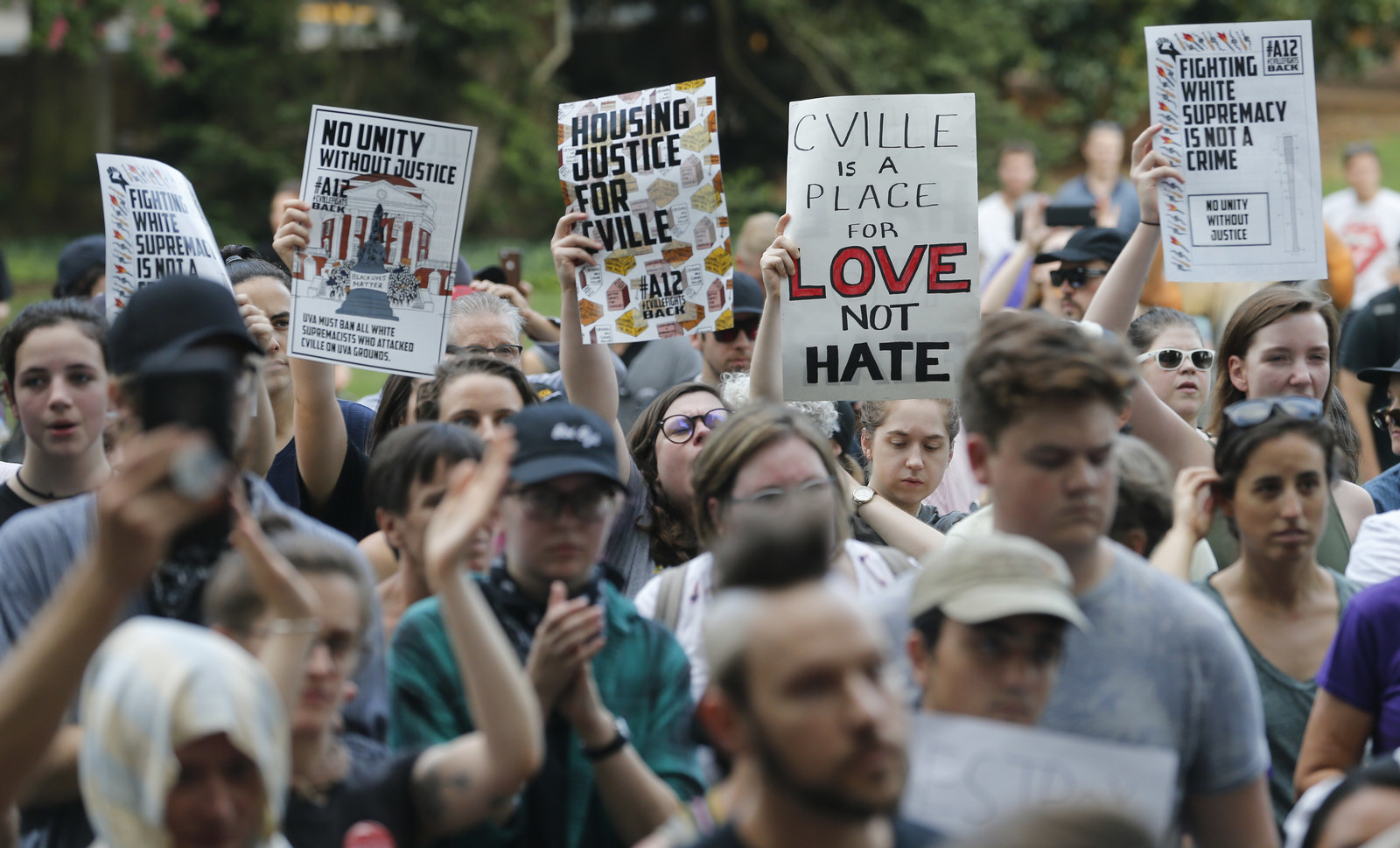 More than a year later, many of the alt-right's main figures have been kicked off social media and mobile banking platforms, essentially muzzling their messages. And an anniversary Unite the Right rally only saw dozens of white supremacists and white nationalists attend, compared to an overwhelming counterprotest demonstration.
Testimony in Fields' case will resume Friday.