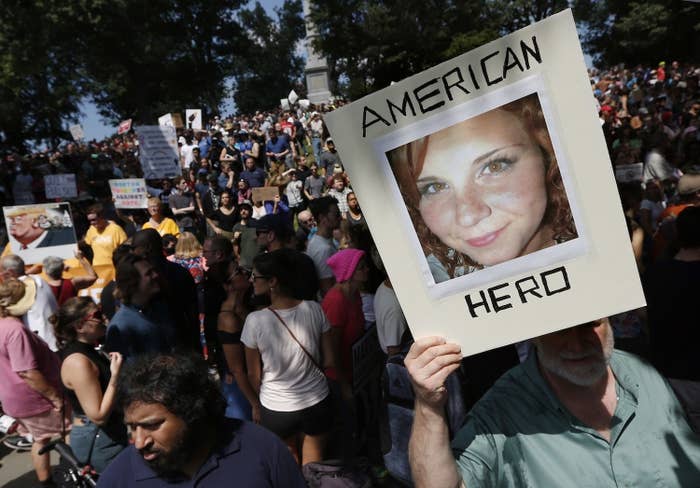 CHARLOTTESVILLE, Virginia — A white supremacist was found guilty of murder Friday for plowing his car through a crowd of anti-racist protesters during 2017's Unite the Right rally in Charlottesville, Virginia, and killing 32-year-old Heather Heyer.
James Alex Fields Jr. was also found guilty of five counts of aggravated malicious wounding, three counts of malicious wounding, and one count of failing to stop at the scene of an accident involving a death in the attack that injured dozens of others.
Fields remained subdued and quiet as the verdicts were read aloud inside the Charlottesville courtroom. His sentencing hearing is scheduled to start Monday morning.
Heyer's mother, Susan Bro, declined to comment on the verdict. But Wednesday Bowie, a counterprotester who suffered a broken pelvis and fractured vertebrae in the attack applauded the verdict. She was one of several victims who testified during the trial.
"This is the best I've felt in a year and a half," she said outside the courtroom.
Marcus Martin, a victim captured in the iconic photo of the Charlottesville car attack on Aug. 12, also told reporters: "Justice was served."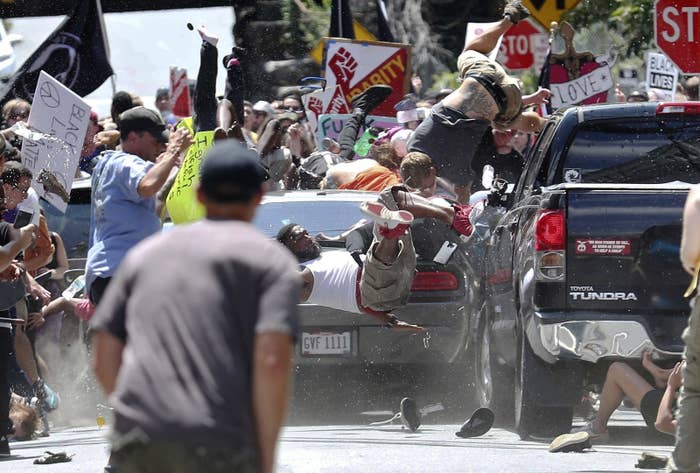 Fields' defense team left the courthouse without addressing reporters, and the law firm did not immediately respond to a request for comment. Prosecutors, meanwhile, were slated to speak publicly about the case after the sentencing.
But Jonathan Greenblatt, CEO of the Anti-Defamation League, applauded the verdict, saying Fields' actions on that day served as a "devastating reminder of the consequences of unchecked hate."
"This verdict sends a strong message to others that hate has no place in our society," he added in a statement. "We hope Fields will also be found guilty of federal hate crimes."

Not long after the verdict, a small group of people marched on the street Heyer was killed in her memory.
Jeanne "Star" Peterson's, whose legs were so badly broken that she can no longer walk without a cane, said they were there to "reclaim this street."
"He tried to break us. We are unbreakable," she said. "Our bodies are healing and our souls are stronger than ever."
From the outset of the trial, the prosecution and defense agreed that Fields, 21, was the driver of the Dodge Challenger that hit the group of anti-racist protesters on Aug. 12, 2017. At issue was his motivation — state prosecutors needed to show Fields intended to maim and kill to prove first-degree murder.
"The case isn't about what he did do," Virginia Commonwealth Attorney Nina-Alice Antony said in her opening statement. "It's about what his intent was when he did it."
Prosecutors showed the jury memes Fields had posted online that depicted a car hitting protesters and called witnesses who testified that he had reversed his car, idled, then accelerated into the group. Video footage corroborated their testimony.
"Hatred fills his mind when he sees the counterprotesters, that group that was so clearly the Other [to him]," Antony said in closing. "He's presented with an opportunity. He takes his car from drive to reverse, then floors it. He seizes that opportunity to make his Instagram post a reality."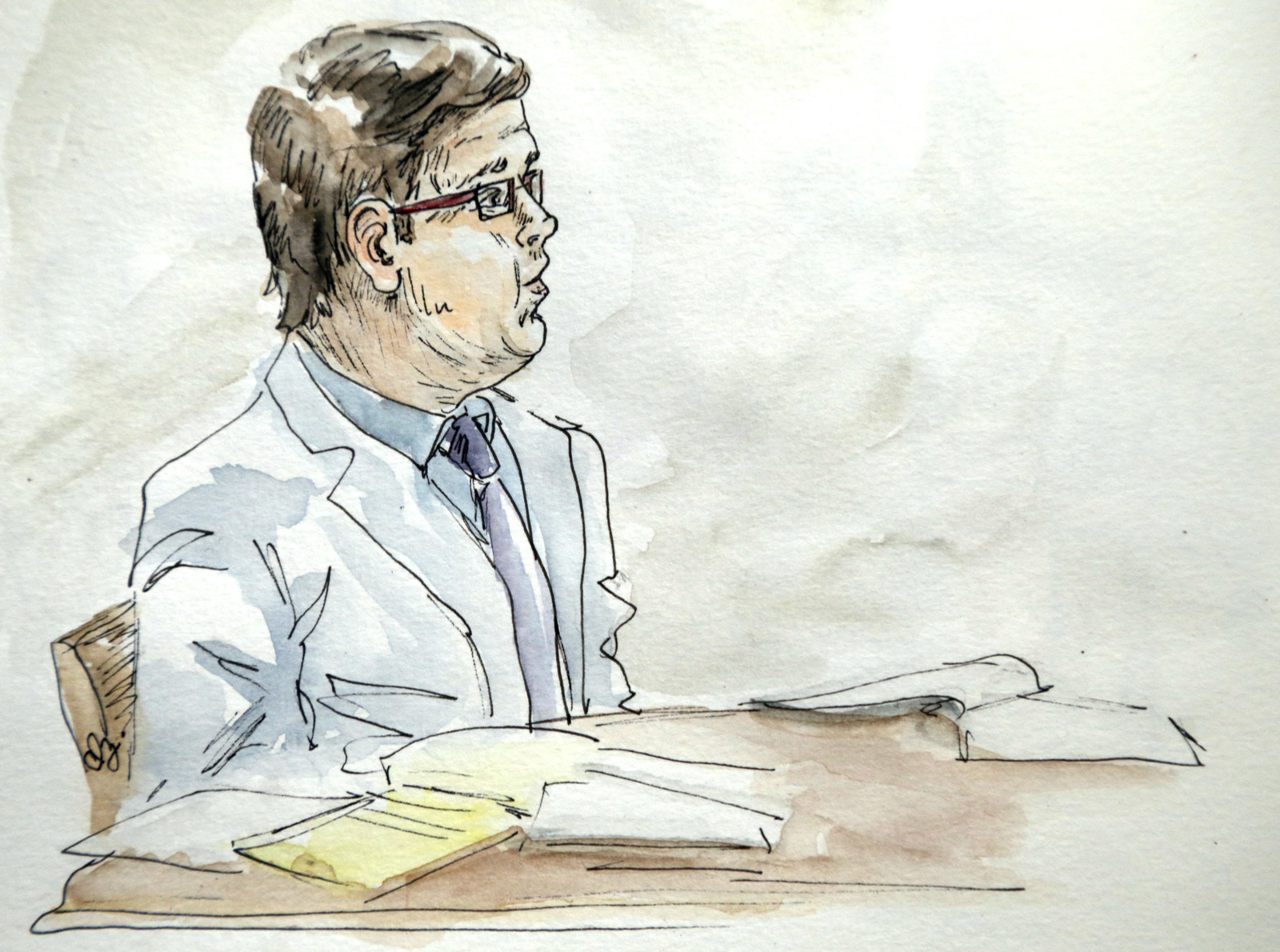 The defense, however, argued that in the chaos of that day, Fields panicked and was in fear for his life, and that it was unfair to convict someone based on a few things shared on social media.
"A meme is not an expression of intent or hatred or how you feel, necessarily," defense attorney Denise Lunsford said in her closing argument. "Sometimes it means something funny, sometimes nothing at all."
Witnesses for the defense testified that Fields had been calm before the attack, made plans that extended beyond that weekend, brought no weapons with him that day, and complied with police after they detained him.
Fields also contradicted himself on his own motive. In the hours after his arrest, he appeared remorseful and apologized for the attack, according to video evidence. And when an officer informed Fields during an interrogation that a woman had died in the collision, he sobbed and hyperventilated for several minutes.
But in dramatic audio of a phone call he made to his mother from jail in December 2017, Fields was callous. He called Heyer "that one girl who died, or whatever" and said her death "doesn't fucking matter." He also called Heyer's mother an "anti-white Communist" and "the enemy."
Fields drove through the crowd after attending the Unite the Right rally, an alt-right convocation meant as a protest against the removal of a local statue of Robert E. Lee and a see-and-be-seen occasion for the country's most prominent white nationalists and their fans. The night before, hundreds of white supremacists carrying tiki torches marched on the University of Virginia in Charlottesville in a grim spectacle.
The trial included gruesome testimony from those hit by the car as they described not only their injuries but the permanent effects the attack had on them.
Bowie, who was dragged through the street as Fields reversed the Challenger, testified that spurs of her pelvis, broken in six places, had torn her femoral artery, an injury that can quickly lead to death.
"I was bleeding out waiting for the ambulance," she said in court. She also suffered a broken eye socket and permanent nerve damage in her face.
At one point, Thomas Baker, a Charlottesville conservation biologist, was asked to identify himself in a photo of the collision that would go on to win the Pulitzer Prize.
"Are you midair in this photo?" (Baker is recognizable by a large back tattoo.)
"Yes, I'm upside down," he responded.
As a result of the impact, he can no longer jump without feeling pain.
Martin, also shown midair in the photo wearing red and white shoes, wept on the stand the first day of the trial speaking about Heyer.
"She was a great person," he said, before tears rendered him unable to continue.
Heyer's death has made her a mononymous emblem of anti-racist resistance in Charlottesville, and posters of her name beneath a heart dot the city.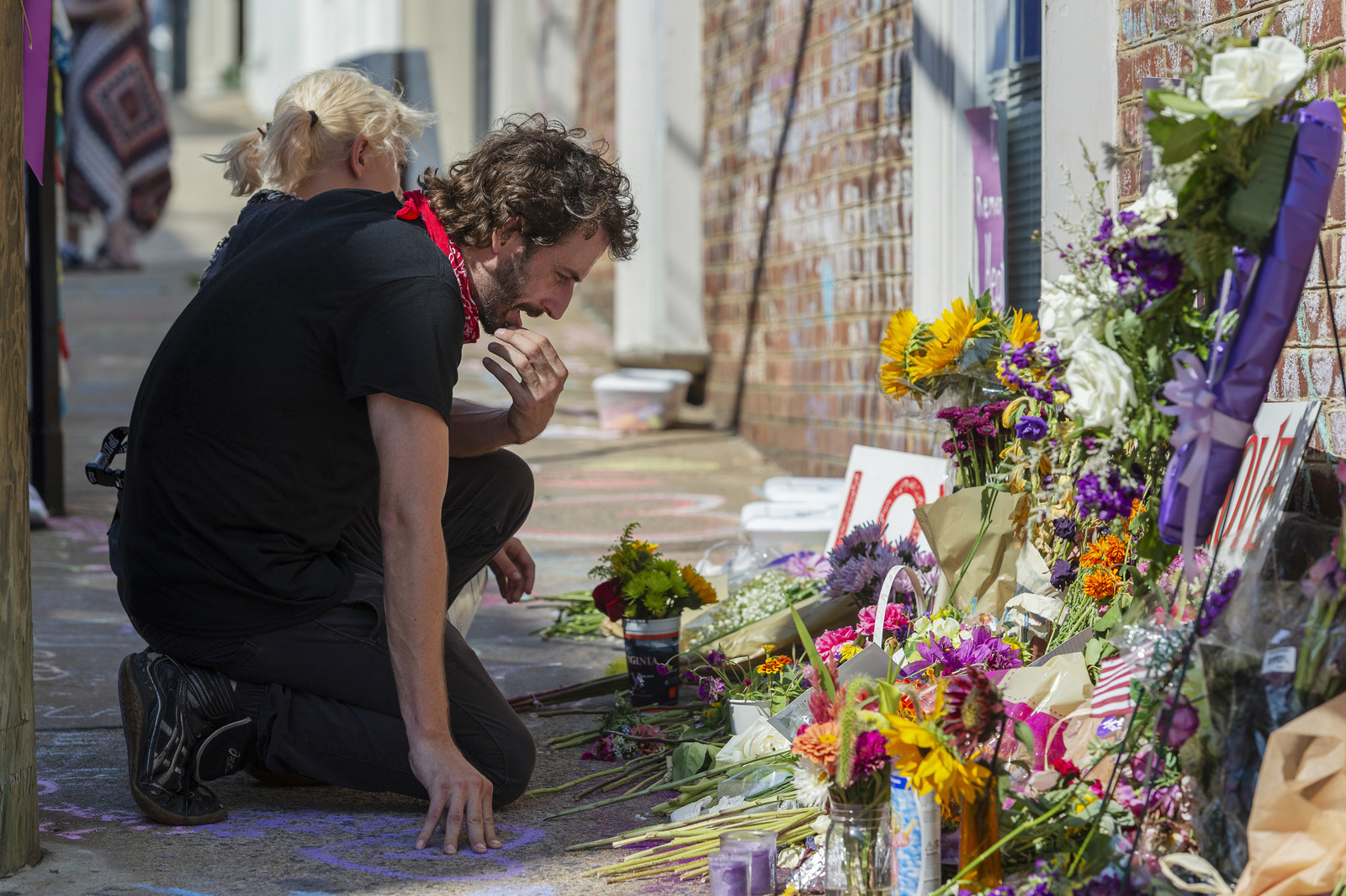 Organizers of Unite the Right planned for the event to be the highest-profile moment yet for their burgeoning movement. But Fields' attack had the opposite effect. It punctured their momentum and energized the opposition, leading to public embarrassments, social media bans, and the jailing of many alt-righters. No prominent white nationalist leaders attended Fields' trial.