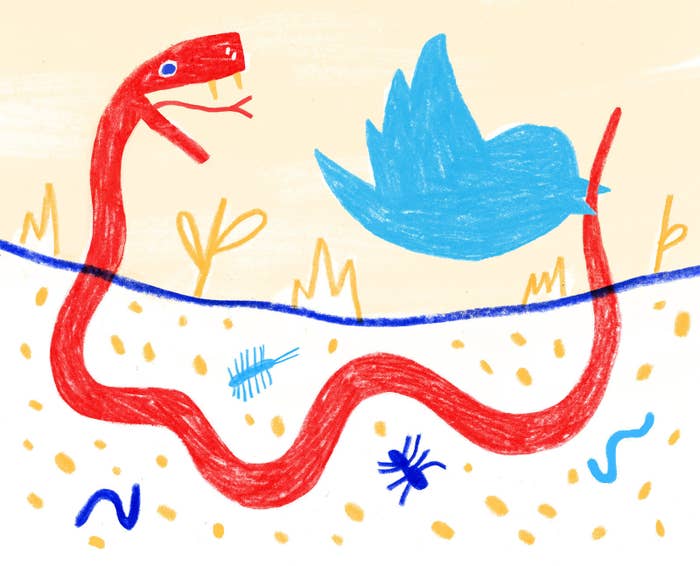 Today, Twitter announced that it will start relying on algorithms to identify and restrict accounts for engaging in "abusive behavior," which the company defines as either "repeatedly Tweeting without solicitation at non-followers" or violating the Twitter terms of service. The update has been in place for a few weeks now, but the company made it public today. The change goes beyond what some thought would be simple keyword policing (read: swear words) by also considering the relationships between users when determining abuse.
Penalties may include making an account's tweets only visible to its followers for 12 hours or more, or being forced to verify a phone or email address associated with the account. In a statement about the changes, the company's vice president of engineering, Ed Ho, wrote, "Our platform supports the freedom to share any viewpoint, but if an account continues to repeatedly violate the Twitter Rules, we will consider taking further action."
Twitter seems to expect this approach will have hiccups, as Ho acknowledged: "Since these tools are new we will sometimes make mistakes, but know that we are actively working to improve and iterate on them every day." There isn't a process to appeal any of the the penalties yet, though Twitter's plan to "iterate every day" indicates that may change.
Twitter will also allow you to filter out notifications from accounts that do not have a profile photo or that list an unverified email addresses or phone number, which are sometimes signs that an account was created specifically to abuse others anonymously. You'll also be able to decide how long you want to mute accounts, conversations, and keywords. These features resemble the quality filter and notifications settings that verified users have had for some time now.
Aside from its new filter options and algorithmic abuse policing, Twitter will start sending in-app notifications about the status of reported tweets and accounts to the people who flagged them. Specifically, the company will ping you when it has received your report and when it decides to take action. Twitter previously notified users via email when it received harassment reports or when it made a decision on how to handle them, a process that left many people feeling in the dark about whether they had even successfully communicated with the company.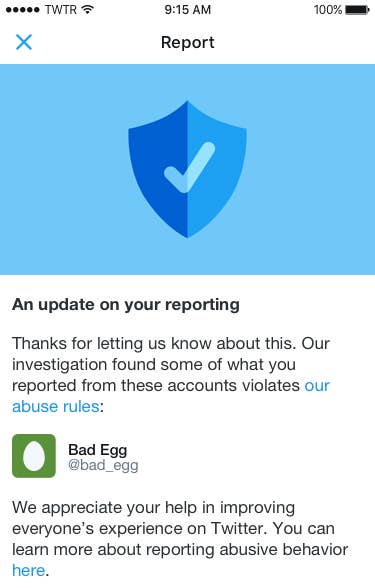 CORRECTION
A previous version of this story said that Twitter did not notify people who flagged potentially abusive tweets about the review process. It did so via email.
Outside Your Bubble is a BuzzFeed News effort to bring you a diversity of thought and opinion from around the internet. If you don't see your viewpoint represented, contact the curator at bubble@buzzfeed.com. Click here for more on Outside Your Bubble.