If you've been browsing Twitter recently, you may have seen a new feature called "People also read" that recommends other links after you click on an article.
A Twitter spokesperson told BuzzFeed News the company rolled out the feature to everyone using its iPhone app last week.
Unlike the screenshot above, which only shows BuzzFeed articles, a Twitter spokesperson said that the articles will be algorithmically recommended by topic rather than publisher. Recommended articles also won't show up when you click on a link in a sponsored tweet.
The feature will only work for news articles tweeted from verified accounts, according to Twitter, in an effort to prevent the spread of misinformation. The company said its algorithm scans for topical links between the tweeted link and the recommended articles.
You can dismiss "People also read" by clicking the arrow on the right side of the screen and selecting "See less often."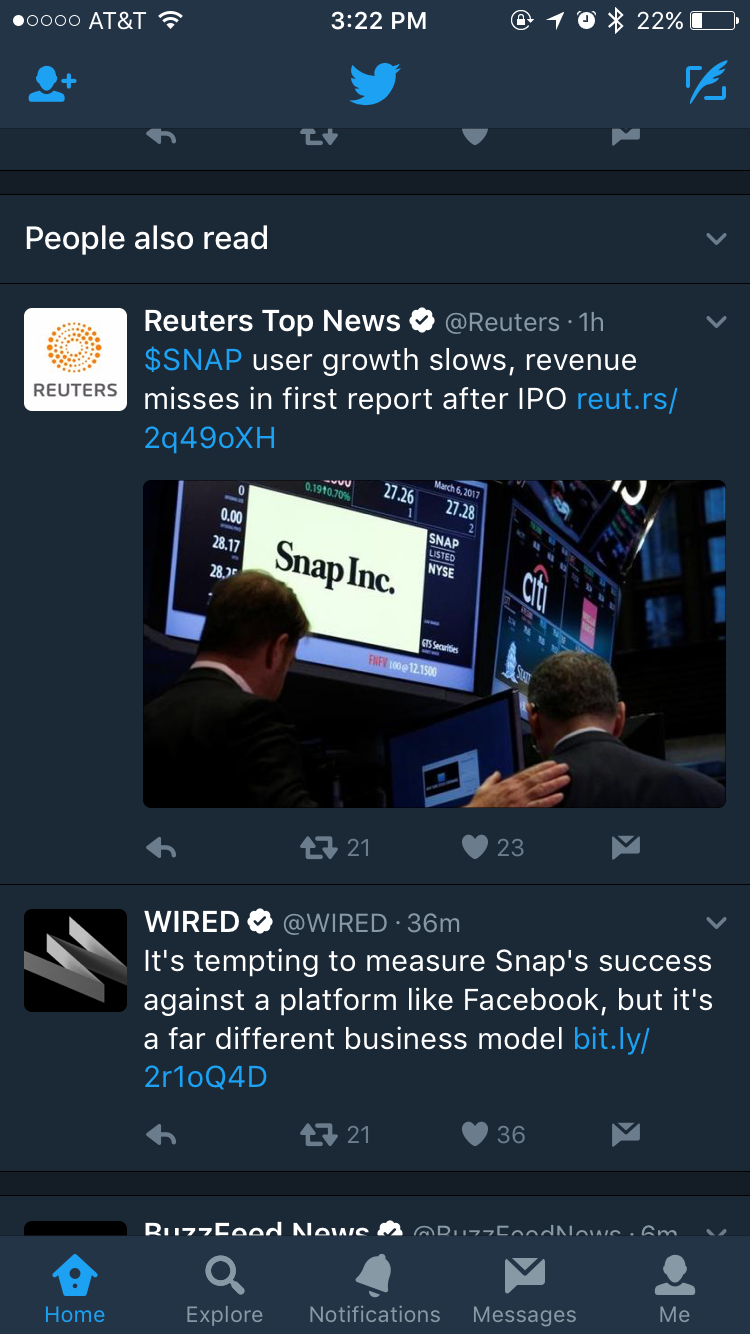 Twitter's move to start recommending stories could complicate things for the social media company.
Both Twitter and Facebook experienced harsh criticism for their roles in spreading (and even at times recommending) fake news during and after the US election. Facebook has run into trouble with its Trending Topics feature in particular, which recommends articles quite like Twitter's new feature does and has had recurring issues with promoting hoaxes and fake news.