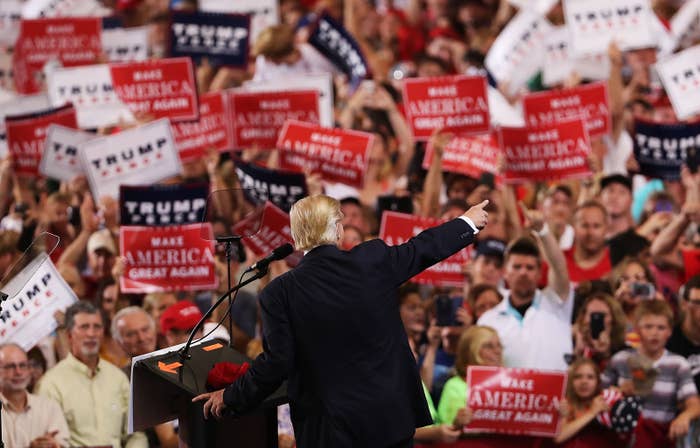 MELBOURNE, Florida — A day after his contentious first presidential debate with Hillary Clinton, Donald Trump held a rally Tuesday evening in a hanger at Melbourne International Airport, filling the venue to capacity with an estimated 15,000 people.

Despite the strong attendance, some supporters weren't happy with how Trump had done against Clinton in Monday's debate.
Trump himself said he was "holding back" against his rival during the televised showdown.
"Missed opportunities" and "disappointment" were common refrains among supporters.
Others were displeased with the moderator, NBC Nightly News anchor Lester Holt.
That sentiment extended to the general media, which supporters said have portrayed Trump in an unfairly negative light.
Of all the issues raised in Monday's debate, the use of "stop-and-frisk" in policing provoked the strongest response among the supporters interviewed by BuzzFeed News.
At the debate, Trump came out strongly in support of the controversial policing tactic. Clinton is against its use.
Not all of Trump's supporters at the rally were disheartened, though.
Many expressed admiration for his first debate. It was, after all, a Trump rally.
Trump used the campaign stop to reiterate many of the points he made during Monday's debate.
Clinton plans to campaign Friday in Florida.