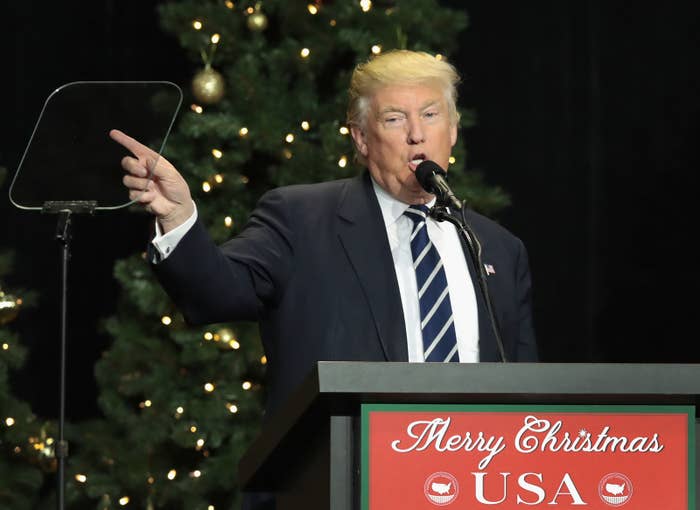 During a stop on Donald Trump's "Thank You Tour" in a suburb of Milwaukee, Wisconsin, on Tuesday, the president-elect's supporters said they were keen for him to establish a relationship with Russia entirely different to that of President Obama's. In fact, many at the West Allis rally said they see an ally in the longtime diplomatic nemesis of the United States.
In the wake of a firestorm of news about Russian interference in the US election — including the CIA declaring it had evidence Russia had interfered, Senate and House leaders calling for an official inquiry into Russian hacking, President Obama's request for a formal investigation, and Trump's potential Secretary of State Rex Tillerson having strong ties to the Kremlin — Trump supporters were nonchalant about the president-elect establishing a friendly relationship with Vladimir Putin.
The president-elect himself has slammed the CIA for saying there was Russian interference in the election and denied any personal ties to Moscow.
Roger Cook, a retired Marine from Wisconsin, told BuzzFeed News at the rally, "I don't see any reason not to seek an ally in Russia. Putin's just looking out for the Russian people with what he's doing now. That's not evil. I don't think he poses a threat to the American people."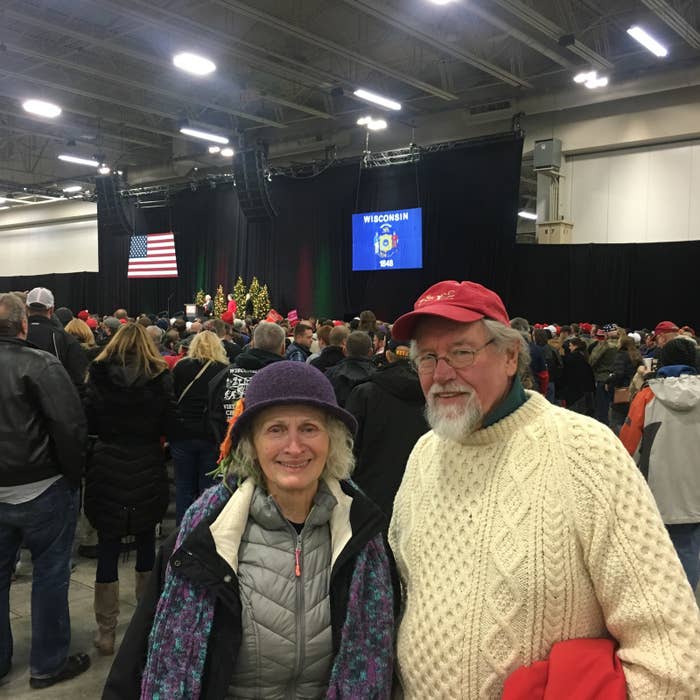 Younger supporters felt the same way. Andrew Brockman, a high school student, echoed Cook's statements on having no real reason to be wary of Russia and said working with Putin and other former Soviet nations could improve the US economy.
Trump supporters regularly boo the people in official media booth at Trump's rallies, but they added a new insult in Wisconsin. One of Trump's introductory speakers encouraged the crowd to jeer at reporters and cameramen by calling the New York Times and CNN "fake news," appropriating the term the media has used to describe the false political stories that, in many cases, are more popular with Americans than real ones on social media. Many of these fake news stories originate in Eastern Europe and Russia.

Later in the rally, Milwaukee Sheriff David Clarke Jr. — a popular figure with the cheering crowd — cited the false story about billionaire George Soros bankrolling anti-Trump protesters as he lambasted Congress.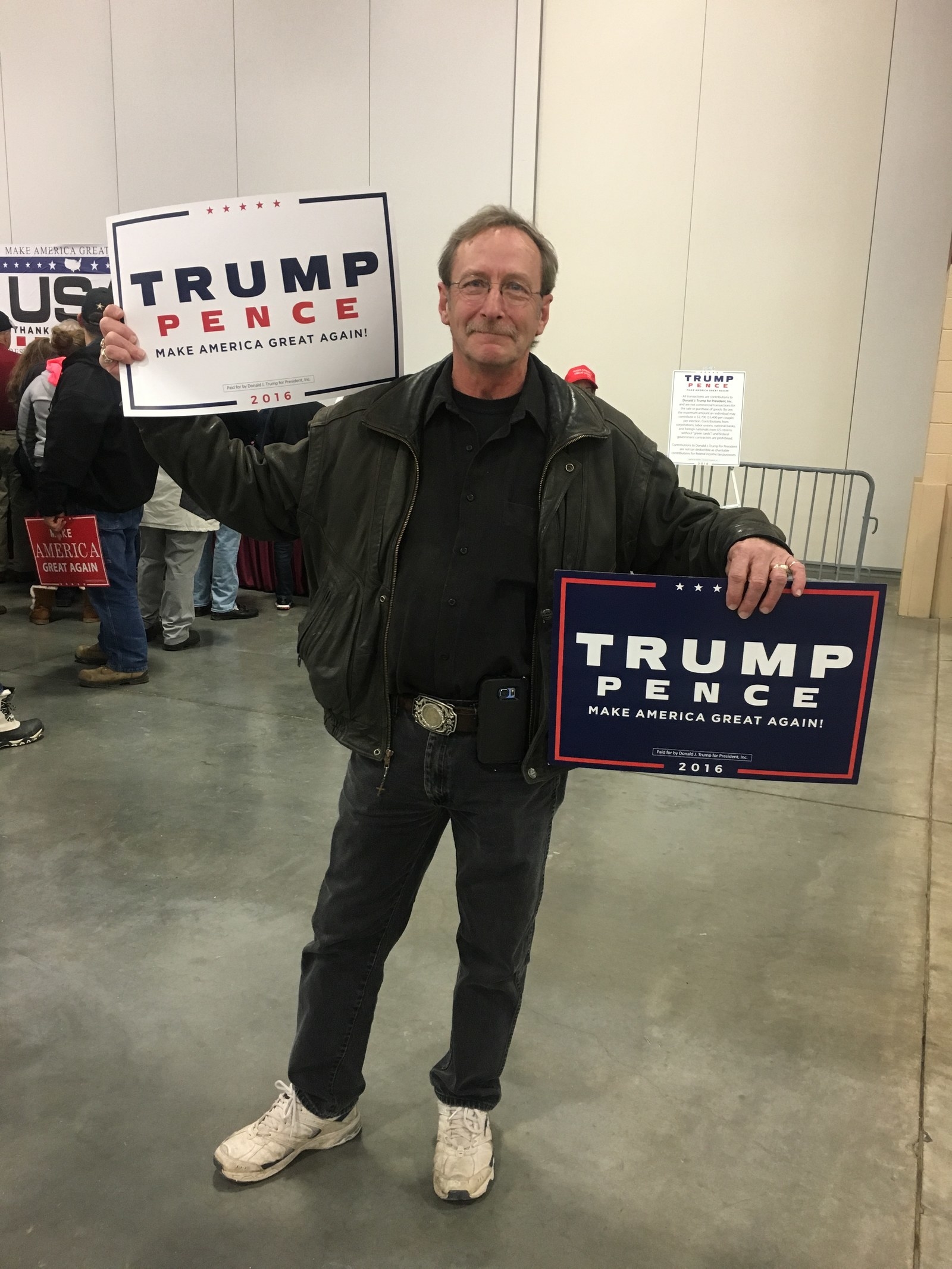 Many Trump supporters shrugged off stories like the New York Times' investigation into the hack of the Democratic National Committee. A few said Hillary Clinton was responsible for the cyberattacks perpetrated against her herself.
Patricia Matty, a Trump supporter at the rally, said, "I don't think there's anything to reports that Trump is in cahoots with Russia. When the opportunity arises, he should just make an open-door policy and engage face-to-face with Vladimir Putin, not through Twitter."
Others attributed the whirlwind of stories to the "fake news" phenomenon.
"I don't agree with reports about Russian propaganda. It's all made up," George Lawson, a Wisconsin resident and Trump supporter, said at the rally. "It'll be more beneficial to look for an ally in Russia than to focus on all this fake news about them. Trump's doing the right thing by getting that oilman in there."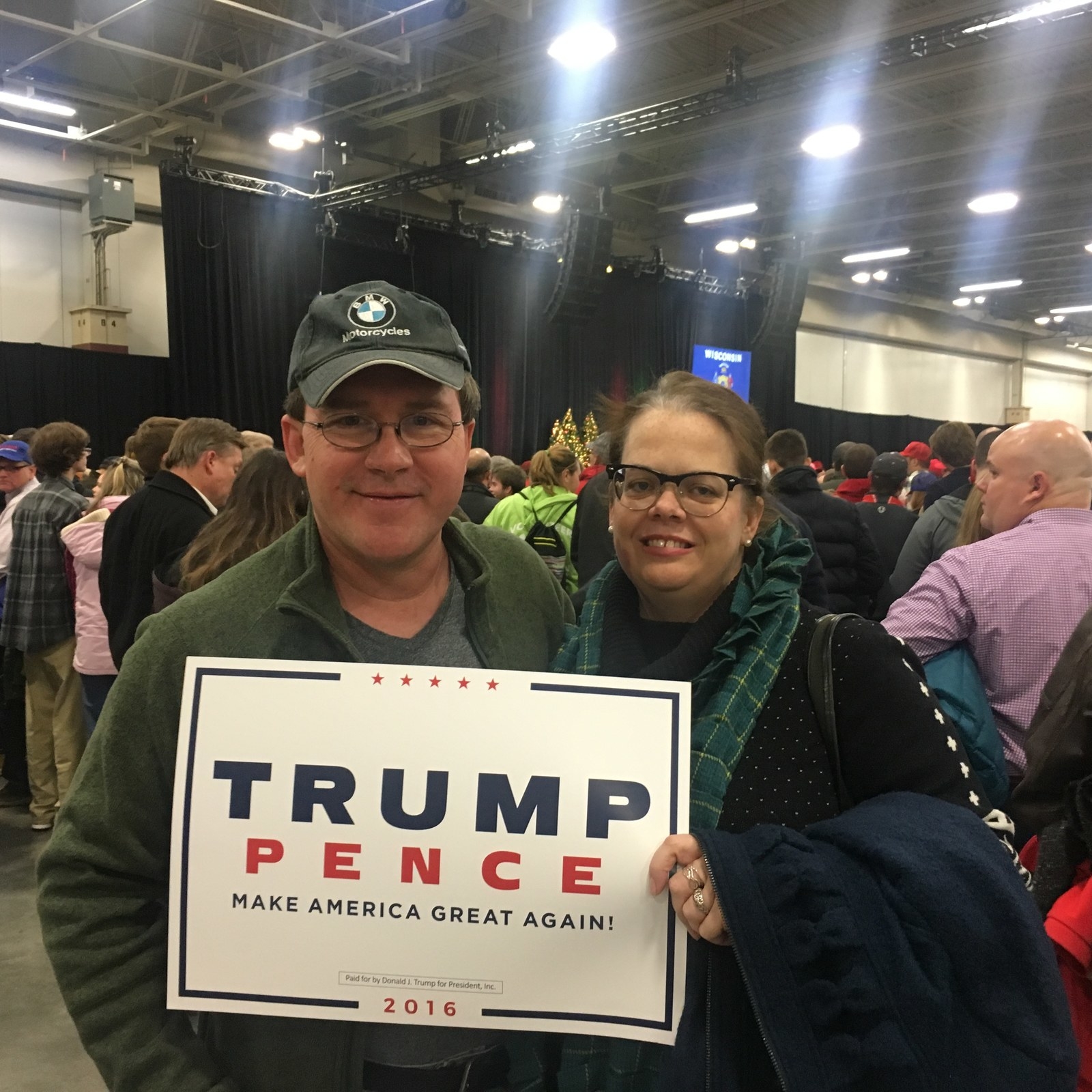 "He got elected, so anything is possible," said Rob Wenz, a Milwaukee resident. "Bill, Hill, and Barack never saw a relationship with Russia as something citizens would respect. Because Trump's not part of the establishment, he'll be more respected for his business mind by many nations, not just Russia, that weren't receptive to us before."
Some supporters even believe Putin is a more commanding leader than Barack Obama.

"Putin has presence," said Jerry Rako of Wisconsin. "He walks into a room, and you see him walking in. Trump is the same way. Obama, I don't know. He's not a leader."
Several supporters said that they believe the USA is in such dire straits that "we could use anyone as an ally."