Trump Boycott Organizers Struggle To Create A National Movement
Some organizers can't agree on which Trump-affiliated companies to ban.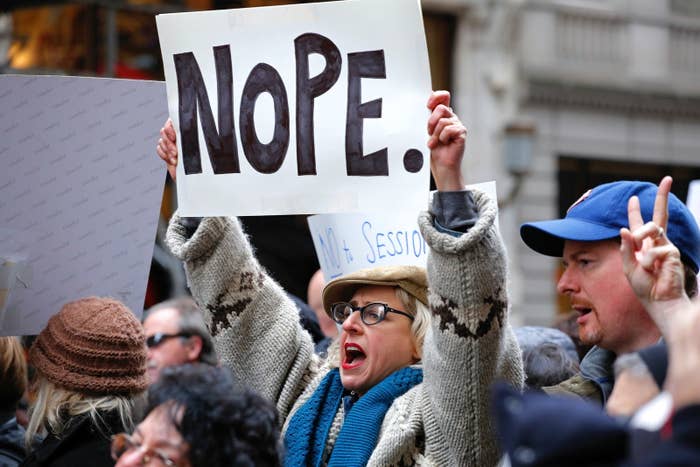 As boycotts of President-elect Donald Trump's businesses gain more attention on social media, the organizers are struggling to come to a consensus on what, exactly, makes a business related enough to Trump to ban.

Some boycott organizers who spoke to BuzzFeed News said they hoped to work with others in order to form a national movement — but many disagreed with why some Trump-related businesses were being flagged or why others weren't. Each thought that the sundry protests against Trump were scattered and lacked a clear path to unification.
For Shannon Coulter, co-founder of the #GrabYourWallet campaign, it's a mix. Her efforts, started as a hashtag on Twitter, take aim primarily at retailers who sell Trump merchandise — Ivanka's or Donald's — like Nordstrom, Macy's, Bloomingdale's, DSW, Neiman Marcus, and Trump-brand businesses like wines and restaurants.
She's circulating a spreadsheet of retailers to boycott and has also begun adding companies whose executives were involved in fundraising for Trump. Ivanka's business, for its part, has been criticized for mixing the political with the promotional as she followed and advocated for her father on the campaign trail. Ivanka has said she never wanted to politicize the brand.
Coulter said she was a frequent Nordstrom shopper but believed that Amazon, which carries Ivanka and Donald Trump products, would be the most difficult business to disentangle herself from because she frequently watches Amazon movies, has packages delivered to her house, and was considering buying an Echo speaker. Still, she said she found it much easier to boycott Amazon than expected and urged others to hold CEO Jeff Bezos accountable for his opposition of Trump.
"He's talked a lot about opposing Trump, but that didn't stop him from selling so many Donald and Ivanka Trump products," Coulter told BuzzFeed News. "Talk is cheap."
Neither a spokesperson for Ivanka Trump nor the Trump presidential transition team immediately returned requests for comment.
She's also compiled a list of "Trump-free alternatives" for boycotters and a list of companies that have dropped Trump products. During her campaign, five have stopped selling Trump products: Shoes.com, the interior decoration retailer Bellacor, Wayfair, Zulily, and RueLaLa.

Other businesses on Coulter's list are more a matter of opinion: People magazine falls under "businesses to consider boycotting" because it is "normalizing Trump." New Balance is in the same category because of the company's mixed messages: It has issued statements decrying bigotry and but clarified that it supports Trump's opposition to the Trans-Pacific Partnership.
Home Depot, whose founders Bernie Marcus and Ken Langone vocally endorsed Trump, is not part of her list of boycotted companies. Coulter said she considered boycotting Home Depot but ultimately didn't because it no longer sells Trump home products and because Langone and Marcus do not sit on the company's board of directors or in executive roles. Home Depot has tried to distance itself from the founders' remarks.
PayPal, she said, is in a similar situation, with founder Peter Thiel endorsing Trump — and speaking at the Republican National Convention — but no longer sitting on the board or in an executive role. The company does score points with Coulter because "many small businesses rely on PayPal for purchases." The Washington Post, also under consideration because of owner Jeff Bezos, passes muster for covering Trump aggressively. PayPal declined to comment for this story.
For other boycott efforts, though, PayPal is still a target.
Shaun King, a racial justice activist and writer for the New York Daily News, started the DJT Resistance to boycott select Trump-affiliated businesses.
King has kept Home Depot on his list. He believes the founders still have financial ties to the company and argues that their close association with the Home Depot brand makes the company culpable for their remarks.
"The company has said the founders don't represent them, but to me they do," King told BuzzFeed News. The same is true of PayPal, he said. "We want to pressure corporations and businesses to disavow CEOs, current or former."
For King, the boycott is less about the details of financial records and more directed toward challenging individual public support, as is the case with online broker TD Ameritrade, whose founder Joe Ricketts is no longer involved with the company but donated to Trump's campaign.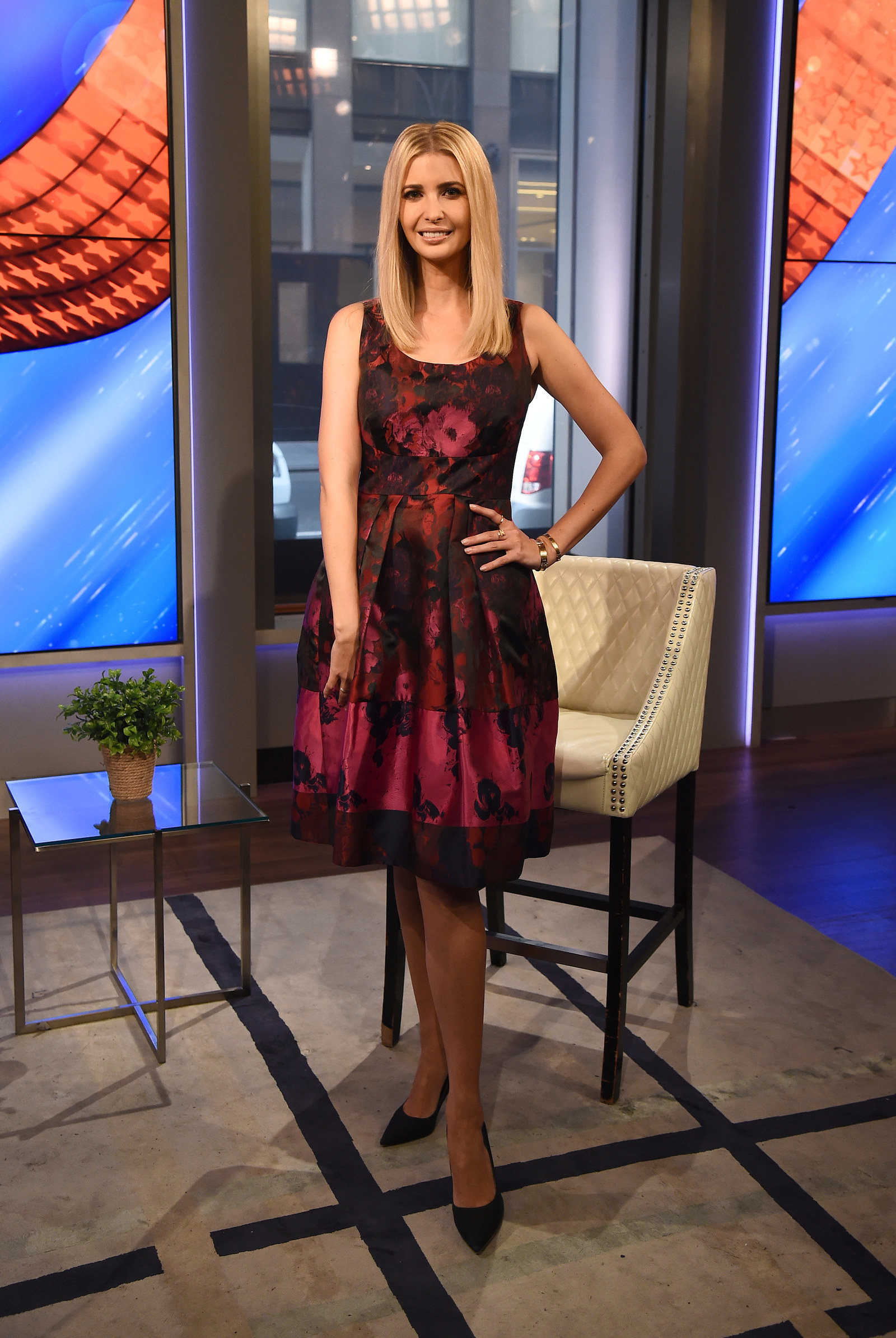 King remained ambivalent about boycotting Ivanka Trump's clothing line. "I have mixed feelings about what people's children do," he said. "We may boycott Ivanka's clothing. I'm not so convinced that Ivanka supports every political position that he has. We'll see." He said the DJT Resistance is targeting executive actions.

Coulter called King's list "incredibly irresponsible and poorly researched." She claimed that King had not known that Peter Thiel was no longer involved with PayPal when he released his list. "I personally take issue with King's list, and I find him not credible. Boycotts are serious. You're talking about people's livelihoods," she said.
King told BuzzFeed News that the DJT Resistance is boycotting PayPal because Carl Icahn, a vocal Trump supporter, owns a 3.1% stake in the company.
Coulter also disagrees with his position on Ivanka Trump.
"She's just Steve Bannon in a pink dress, which makes me cringe because of the things he's said about women," she said.
On November 21, the Democratic Coalition Against Trump (DCAT), an arm of the Keep America Great PAC, released an app, Boycott Trump, that lists businesses affiliated with the president-elect found either by his election filings or by the team's own research.
DCAT formed in 2015 "with the main goal of making sure that Donald Trump never became president," according to its website, and now works to directly counter his efforts and those of Republican lawmakers. Nathan Lerner, the group's executive director, said this is their first attempt to organize a boycott.
DCAT hopes to work with other boycotts but hasn't reached out yet. In Lerner's words, the coalition is "still regrouping from the election. We were in shock."
Boycott possibilities include Nike and Gucci, which have stores in Trump Tower, retailers carrying Trump merchandise, and sponsors of Celebrity Apprentice who "did not denounce Trump or withdraw sponsorship from Celebrity Apprentice in 2011 when he was leading the birther movement," according to Lerner.
Starbucks also makes the list because it has stores in Trump properties. Trump supporters have targeted the coffee chain by first, purchasing a coffee there, then asking for the name Trump to be written on the cups.
The app's list already needs an update. It originally included the retailers Bellacor and Home Depot. Bellacor, however, had removed Ivanka Trump's shoe line by the time the app was released. The app team plans to remove it and Home Depot in the next version.
PayPal qualified when the app was first released for its ties to Thiel, but DCAT has decided to remove it in the next version after discovering that Thiel was no longer directly involved.
Addressing the boycotted companies, Lerner said, "Your public support of Donald Trump is going to hurt you because people are furious and disgusted with him, and they will be with you until you retract that statement. Our goal is for you to denounce him."
CORRECTION
Shannon Coulter was considering buying an Amazon Echo, and five companies have dropped Trump products since the #GrabYourWallet campaign began. An earlier version of this story said that Coulter owned an Echo and that two companies had stopped selling the merchandise.