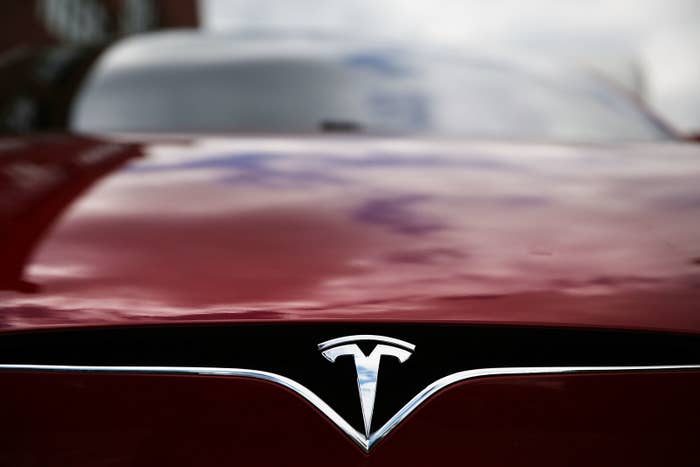 Tesla has issued a recall for 53,000 Model S and Model X electric cars it manufactured in between February and October 2016. The recall, which concerns issues with the cars' parking brakes, accounts for two-thirds of the nearly 84,000 cars the company produced in 2016.

The problem affects a gear in the electric parking brake that could, if it malfunctioned, cause the brake to stick in place, according to Tesla's statement. An Italian company, Brembo SpA, manufactured the part. Tesla will replace the brakes in affected cars and said that while customers wait, it's still safe to use their vehicles.
The company said in a statement that less than 5% of cars were likely affected and that no accidents or injuries have been reported. "In order to be overly cautious, we are going to be proactively replacing these parts," Tesla said.
The company also recalled 90,000 Model S cars in 2015 over concerns about the car's seat belts.
Tesla's stock has surged 700% in recent years, even climbing past Ford's this month. However, Tesla is still not profitable. Ford turned a profit of $4.6 billion in 2016. Tesla's stock fell 1% at the news of the recall and Ford's is up 2.5%, but Tesla's valuation is still higher.
The company is expected to ship its Model 3 in the summer of 2018, though analysts fear delays, which have plagued the company before. CEO Elon Musk has said he plans for Tesla to make 1 million vehicles in 2018.