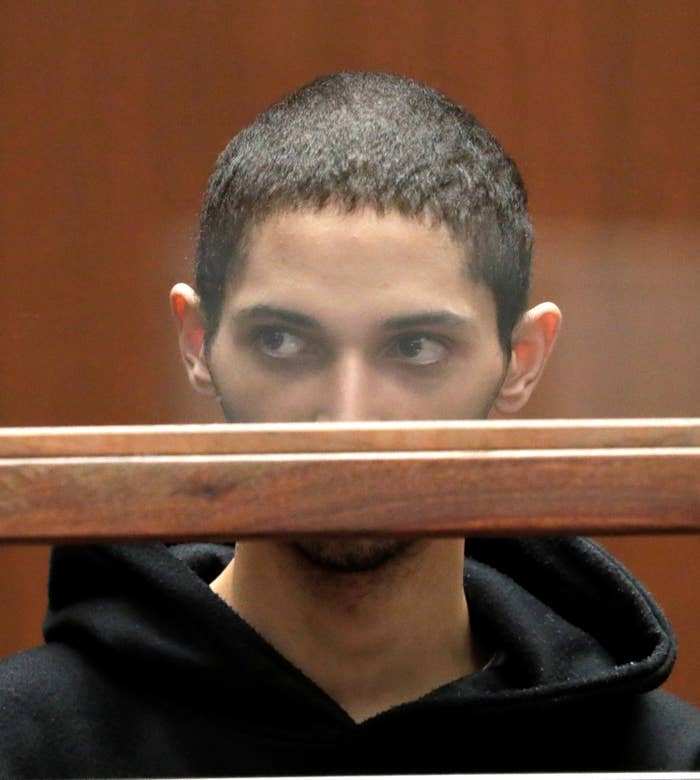 Police say that a death in a video game led to a late December "swatting" prank that ended with a Kansas man dead, according to a recently unsealed affidavit obtained by several news outlets.

Two boys, Shane Gaskill and Casey Viner, were on the same team in a match of Call of Duty: World War II, a first-person shooter game, and began arguing, according to the affidavit. Gaskill, a resident of Wichita, Kansas, killed Viner's character, and Viner threatened to "swat" Gaskill — a prank which involves calling police under dramatic false pretenses to elicit a large response. Viner lives in Ohio, according to the affidavit.
Viner threatened via Twitter to swat Gaskill, to which Gaskill replied, "please try some shit" and allegedly gave an address that was not his, the affidavit said.
Viner allegedly called Tyler Barriss, 25, to request a swatting call. Barriss allegedly made the call, and police drove to the address given by Gaskill, which belonged to Andrew Finch, 28, who was not involved in the game. Police shot and killed Finch, who they say was reaching for his waistband.
Barriss, who is from California, has been charged with involuntary manslaughter for allegedly making the prank phone to Wichita police. Prosecutors claim that Barriss told police he had killed his father and was holding his mother and sister hostage.
The affidavit says that Viner is a suspect in other swatting incidents, as is Barriss. The FBI's Joint Terrorism Task Force had been investigating Barriss, according to the document.
BuzzFeed News spoke to Jonny Ortiz, age 21, a player in the Call of Duty match with Viner and Gaskill. He said that Gaskill and and Viner had been arguing about why they were losing in the first round of the best-of-three match. Ortiz said that Gaskill deliberately killed Viner in the second round of the match, causing Viner to leave the game and threaten to swat Gaskill. The wager on the match was $1.50, screenshots show.

Gaskill seemed to grasp the magnitude of what had happened. In a series of messages reviewed by BuzzFeed News, he said "Dude. You me and bape need to delete everything. This is a murder case now. You need 2 as well. This isn't a joke K troll anymore...They know it was a swat call."

Envyourexcellence, a gaming group which claimed Viner was a member, tweeted that it would be releasing him from the team. The team did not respond to request for comment.

Viner and Gaskill did not immediately respond to request for comment, nor did the Sedgwick county district attorney.