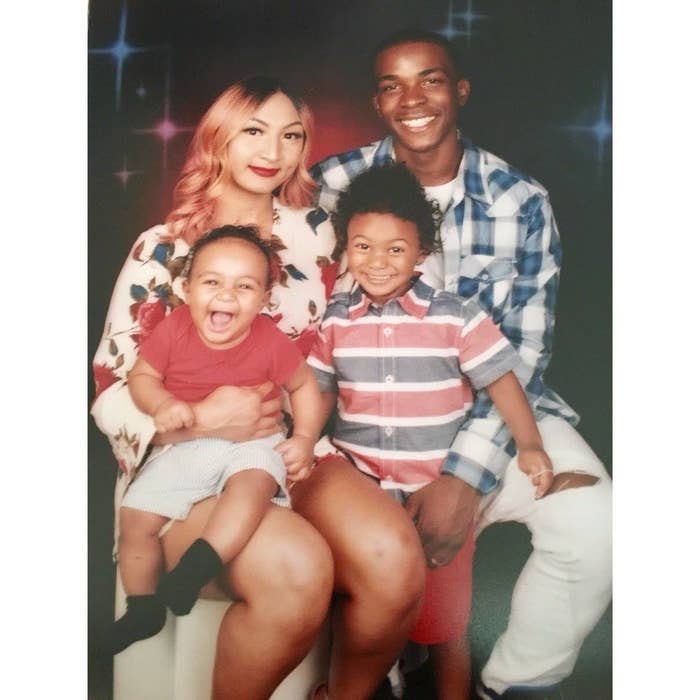 Stephon Clark, the unarmed black man killed by Sacramento police in his grandmother's backyard, was shot six times in the back and twice in his side, according to an autopsy commissioned by his family.
The autopsy also found that it took 3 to 10 minutes for Clark to succumb to his wounds.

The results, released on Friday, contradict the police narrative that Clark was charging at two officers when they opened fire, family attorney Benjamin Crump said at a news conference.
Crump said this information shows that Clark, 22, was clearly not moving toward officers in a threatening manner and that they could have given him time to comply with their commands to show them his hands when they opened fire and shot at him 20 times.
"From the time this investigation began, statements provided by the Sacramento Police Department have proven to be self-serving, untrustworthy, and unreliable," he said. "This independent autopsy affirms that Stephon was not a threat to police and was slain in another senseless police killing under increasingly questionable circumstances."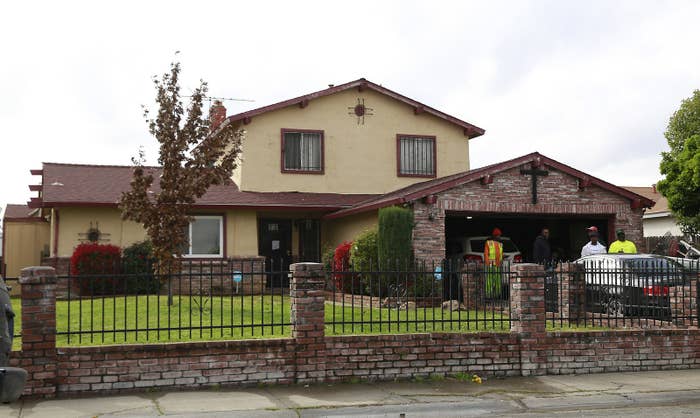 The Sacramento Police Department on Saturday said it had not yet been provided with the official report from the county coroner's office, and commenting beforehand "would be inappropriate at this time."
However, Sacramento Mayor Darrell Steinberg said in a statement that since body cam footage of the incident emerged, "we knew the details of this horrific shooting were graphic and disturbing."

However, he said, the city has an obligation to wait for the official results of the autopsy and investigation.
"From the bottom of my heart, I urge our entire community to work together through nonviolent civil action as we pursue justice and demand reform," he said.
The autopsy, conducted by Dr. Bennet Omalu, known for his work with chronic traumatic encephalopathy in NFL players, found that Clark was shot four times in the lower back, twice in his neck, under an armpit, and in the leg.
Omalu and Crump issued an illustration of the autopsy's findings.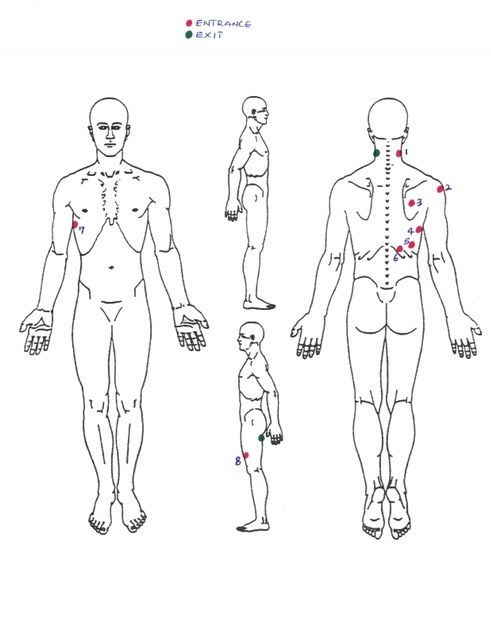 Stephon Clark died two weeks ago in his grandmother's backyard as police were investigating reports of burglary in the neighborhood. Police say officers believed he was armed, but it turned out he was carrying a cell phone.

His death has sparked days of protests throughout Sacramento that continued into the weekend. On Friday night, hundreds marched in downtown Sacramento to protest the autopsy news.
Led by organizers of Black Lives Matter Sacramento, the crowd chanted "Sac PD, we don't need you! Sac PD, we don't want you!" and "Say his name! Stephon Clark!"
Friday night's march remained relatively peaceful, although protesters clashed at various times with police and security as they tried to enter private venues, such as the Kimpton Sawyer Hotel and a karaoke club.
On Saturday, a sheriff's vehicle swiped a protester who was in the street as demonstrators blocked lanes of traffic at night. The woman was alert and transported by emergency services.
The woman, named by local media as Wanda Cleveland, was released from hospital after midnight. Authorities did not immediately return requests for comment on the incident.
The march was preceded by peaceful vigils and demonstrations earlier in the day.