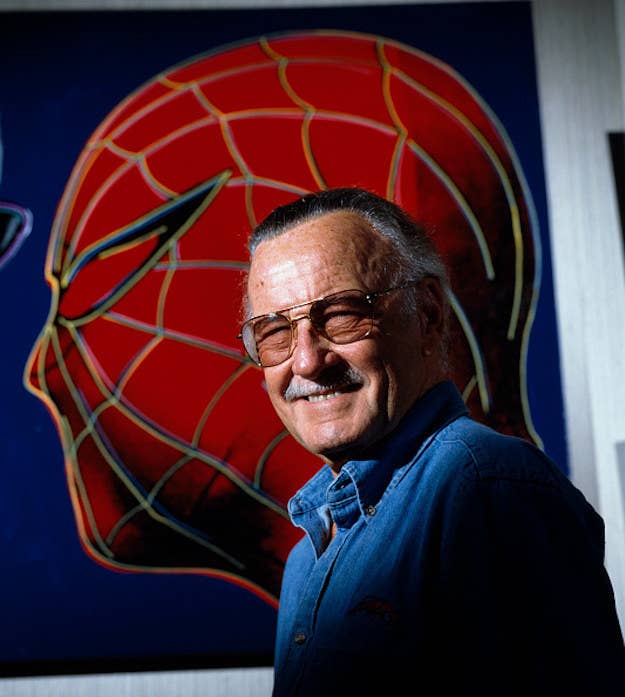 Stan Lee, one of the fathers of modern comics, died Monday at age 95. He was most famous for his creations at Marvel Comics, which included icons like Spider-Man, the Hulk, X-Men, Black Panther, Thor, the Fantastic Four, and many others.

Celebrities and companies alike shared memories of his legacy after news of his death broke.
"There will never be another Stan Lee," said Chris Evans, who played Captain America in a number of Marvel movies.
Ryan Reynolds, who plays Lee's character Deadpool, wrote, "Damn... RIP Stan. Thanks for everything."
Marvel Entertainment wrote on Twitter, "Today, we pause and reflect with great sadness on the passing of Stan Lee."
Hugh Jackman, who played Wolverine in the X-Men movies, said he was "proud to have been a small part of his legacy."
Bob Iger, CEO of Marvel's parent company, Disney, said in a statement that "Stan had the power to inspire, to entertain, and to connect."
The Academy of Motion Pictures Arts And Sciences called him "a real-life superhero."
Netflix, home to its fair share of superhero movies, shared a clip of Lee's cameo in a Spider-Man movie with Tobey Maguire.
Lee's work touched many corners of culture, and artists across genres and mediums paid their respects.
R.L. Stine, author of the Goosebumps series, called Lee "one of our greatest story-tellers."
Lin-Manuel Miranda, creator of Hamilton, reworked a classic line from Spider-Man to memorialize Lee: "With great power comes immortality."
YouTuber Logan Paul thanked him for "showing the world what it means to imagine, dream, and believe."
Tesla and SpaceX CEO Elon Musk said Lee's creations would last forever.