Snap Inc (formerly Snapchat) is getting more strict about what shows up in its app's Discover section. On Monday, the New York Times reported, the company introduced guidelines requiring publishers to start fact-checking Discover content, both linked and within the app. The rules also prohibit misleading and unnecessarily shocking headline images in Discover. The move comes as Snap heads to a likely IPO.

The updated guidelines on headlines and Discover Tiles prohibit profanity, overly sexualized content, and violent content. There are, however, exceptions for news, according to Snap, if the content comes with appropriate warnings. Publishers will also have the ability to filter content for Snapchatters younger than 18 starting in February.

Snap told BuzzFeed News, "It's been two years since we first launched Discover. During that time, our partners' editorial content has continued to evolve in look and feel, and we felt our guidelines should be updated to thoroughly reflect these changes."

Snapchat may have trouble vetting the accuracy of all its publishers' content, though. On the same day as the update, the British tabloid the Daily Mail published a series of unverified Snapchat posts: "The Bigfeet Family," "Did aliens 'unlock' Uri?" and a story about one of Madonna's Instagram posts, which the publication said was a response to a unverified Secret Service investigation.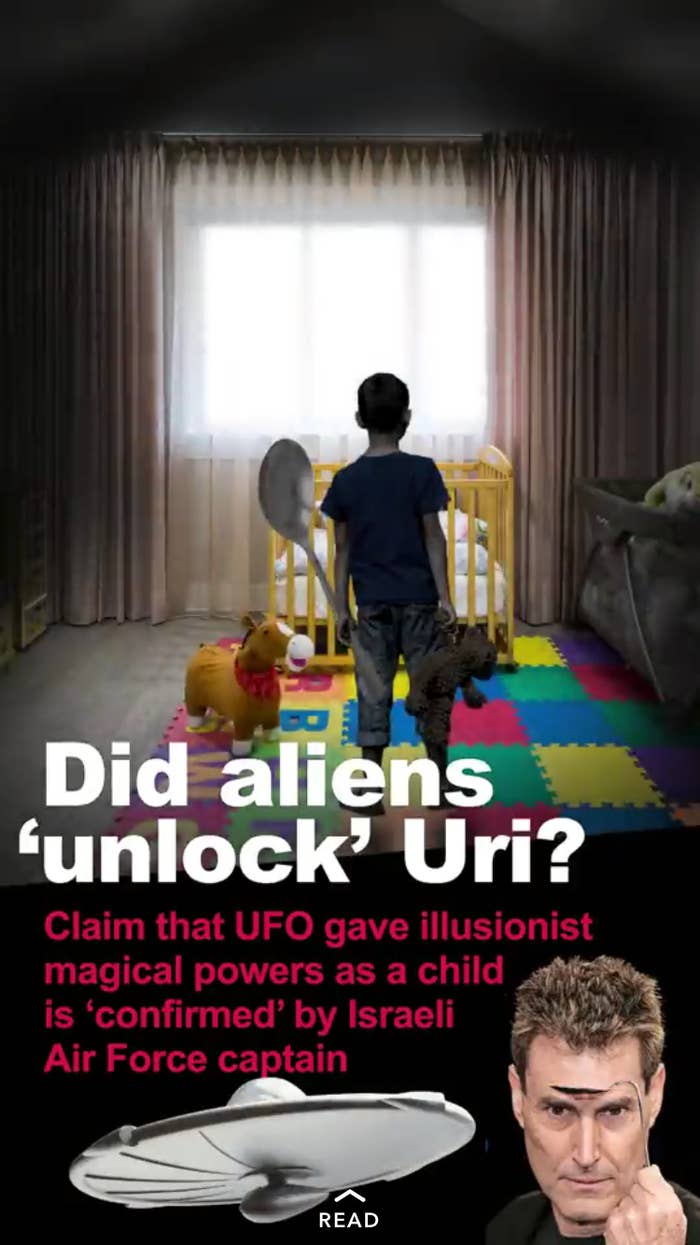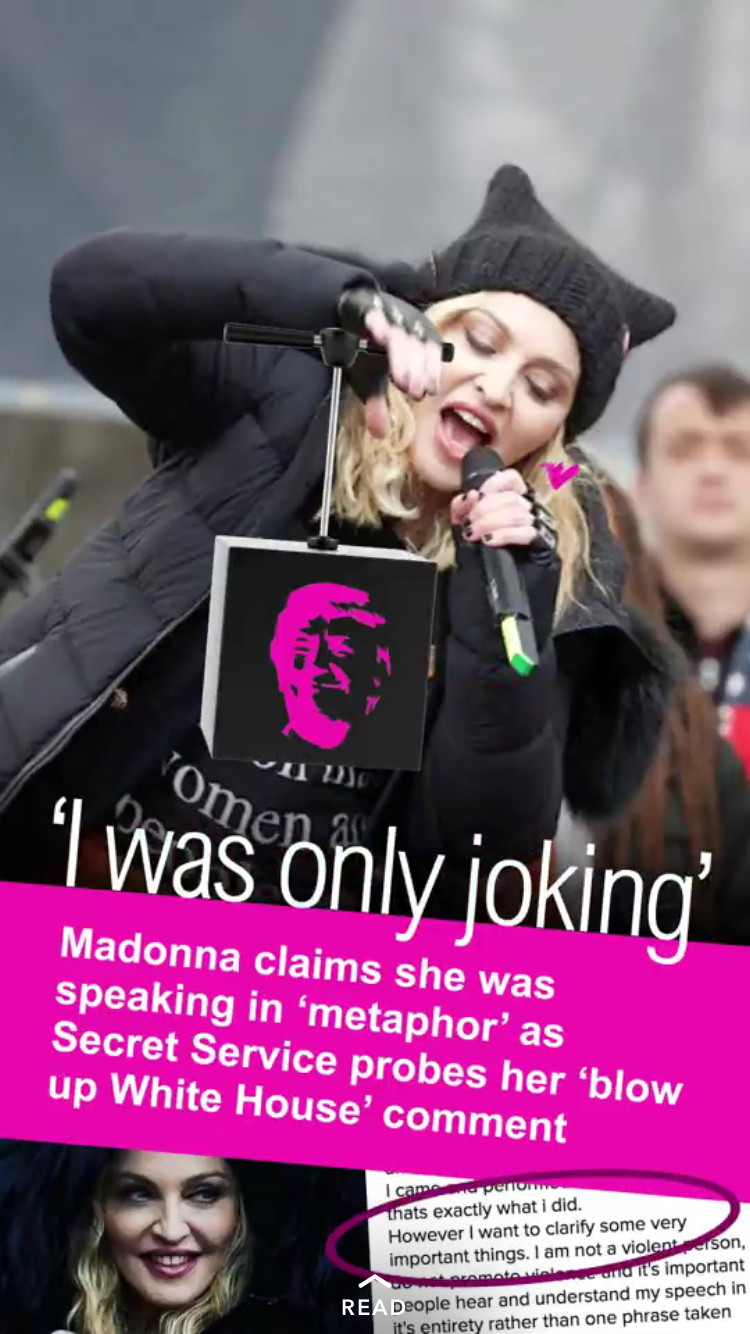 The story about Madonna relies on an unconfirmed report from the Gateway Pundit, a pro-Trump site that publishes stories with headlines like "Organizer For DC Women's March Against Trump Pictured Flashing the ISIS Sign" and "Trump And Mattis Take The Fight To ISIS, Bomb ISIS 31 Times On Day 1 (VIDEO)." The Secret Service did not verify the alleged investigation to the Daily Mail, instead declining to comment.
Snap told BuzzFeed News that publishers maintain editorial independence once they are accepted as a partner so the company doesn't see content before it is published. But it said it follows up with publishers if users raise questions about their sourcing, accuracy, or other factors. The company declined to speculate on what it would take for a piece of content to be removed or for a publishing partnership to be discontinued.
Snapchat's move against dubious and exaggerated content comes at a time when Facebook and Twitter have faced sharp criticism over their unwillingness to fight the scams and fake news that proliferate on their platforms. Snap has managed to largely sidestep those debates, in part because of the tight control it's always exercised over the Discover section. (BuzzFeed has partnered with Snapchat Discover for content distribution.)
Snapchat still faced a lawsuit in July 2016 alleging that, via Discover, it was "currently engaged in an insidious pattern and practice of intentionally exposing minors to harmful, offensive, prurient, and sexually offensive content, without warning minors or their parents" and that it "placed profit from monetizing Snapchat Discover over the safety of children." The lawsuit was settled out of court, according to the New York Times.

Even before the new guidelines, the company already required that images and headlines in Discover be appropriate for users as young as 13. More than 100 million people view content in the Discover channels each month, according to the Times.

Facebook and Twitter have defended themselves against criticisms over fake news, harassment, and scams by claiming that they are content-agnostic tech platforms. Snap has taken an opposite tack, describing itself as "a publishing platform, built on values of providing Snapchatters with content that informs and entertains, from authoritative and credible media partners." Those partners, Snap said, earn the community's trust through "substantial, sourced and rewarding content."
"We take the responsibility of being a source of news, entertainment and information for our community," the company told BuzzFeed News.