Simone Biles, the American gymnast who won four gold medals in the 2016 Olympics, said Monday she was sexually abused by former USA Gymnastics doctor Larry Nassar.

More than 130 women have accused Nassar of abuse during his 29-year tenure as a physician for USA Gymnastics and Michigan State University. He was sentenced last month to 60 years in prison on federal child pornography charges.
In a screenshot posted on Twitter, Biles wrote, "I too am one of the many survivors that was sexually abused by Larry Nassar."
"It is not normal to receive any type of treatment from a trusted team physician and refer to it horrifyingly as the 'special' treatment," she continued. "This behavior is completely unacceptable, disgusting, and abusive, especially coming from someone whom I was TOLD to trust."
Nassar's attorneys did not immediately respond to a request for comment.
Biles said she struggled with blaming herself for the abuse but has come to realize it was not her fault. She included the hashtag #MeToo in her tweet, indicating solidarity with women across the world who have shared stories of sexual assault, abuse, and misconduct in the wake of allegations against Hollywood producer Harvey Weinstein.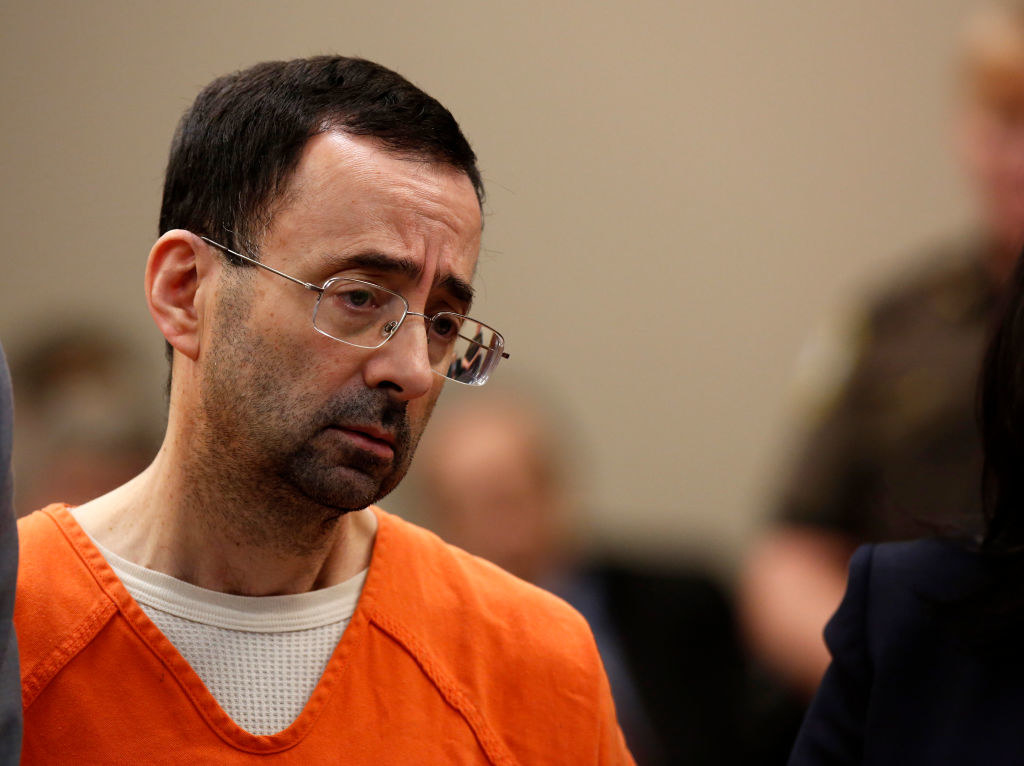 Aly Raisman, a gold medalist and Biles' teammate, Gabby Douglas, and McKayla Maroney, also gold medalists, have said that Nassar sexually abused them. Maroney said the abuse occurred from age 13 until she retired.

USA Gymnastics fired the doctor in 2015, the year a top collegiate gymnast and her coach reported Nassar. He was widely respected in his profession and had administered to US gymnastics teams across four Olympic Games. The head of USA Gymnastics resigned after the scandal broke.
USA Gymnastics and Michigan State University, where Nassar also worked, are facing federal civil lawsuits.
Nassar pleaded guilty in November 2017 to 10 counts of first-degree criminal sexual conduct, admitting that he put his finger in the vaginas and rectums of some patients going back as far as 1998. He is expected to be sentenced this week.
The Michigan attorney general has set aside several days this week for 88 accusers, possibly more, to read statements on how Nassar's abuse has affected them, according to the Lansing State Journal.
In November, Nassar pleaded guilty to multiple charges of sexual assault and apologized to his victims in court.
"For all those involved, I'm so horribly sorry that this was like a match that turned into a forest fire out of control," he said. "I pray the rosary every day for forgiveness. I want them to heal. I want the community to heal."