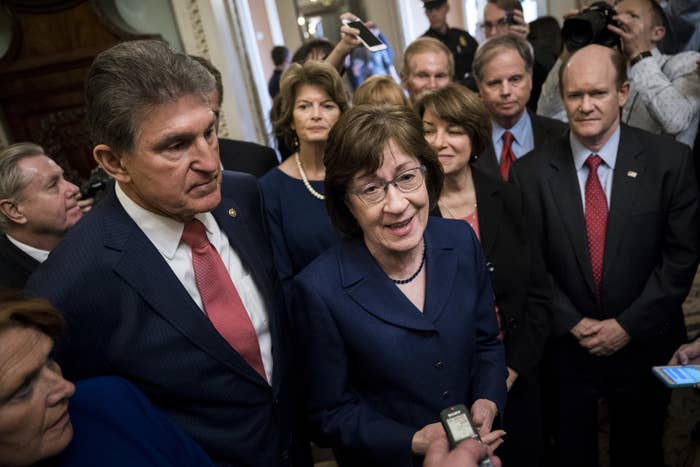 Republican Sen. Susan Collins of Maine corralled her colleagues into a polite discussion to fund the US government Monday by forcing them to use a "talking stick." Yes, like the ones kindergarten teachers use to prevent children from talking over one another. Or the conch from Lord of the Flies.

As CNN first reported Monday, senators meeting in Collins' office for bipartisan negotiations on ending the government shutdown passed a literal stick back and forth, talking one at a time depending on who held the stick.
But apparently they couldn't even get that right. According to reports, they had to ditch the stick after one senator threw it to someone and nearly broke a glass figurine.
Politico reported that Republican Sen. Lamar Alexander, of Tennessee, tried to toss the stick to Democratic Sen. Mark Warner, of Virginia, during Saturday's talks but missed his target and nearly shattered a glass elephant that belonged to Collins, chipping the stick in the process. Alexander brought in a miniature basketball from his own office the next day "because it'd be safer than a stick," an Alexander aide said in a statement, and the discussion continued.
Sen. Collins showed off the stick on CNN's New Day Tuesday, saying it was originally from Africa and a gift from Democratic Sen. Heidi Heitkamp of North Dakota. Collins called the stick "very helpful" during discussions.
Senators eventually came to an agreement to fund the government through Feb. 8. The measure was approved by the House, and signed by President Donald Trump Monday night.

It's not clear how the stick or the elephant fared. A spokesperson for Collins did not answer questions about the state of the stick or the elephant, but said that the stick was a ceremonial Native American object given to Collins by Democratic Sen. Heidi Heitkamp of North Dakota.
Photos of Collins with then-Supreme Court nominee Merrick Garland in April 2016 appear to show a glass elephant on a cabinet by her door.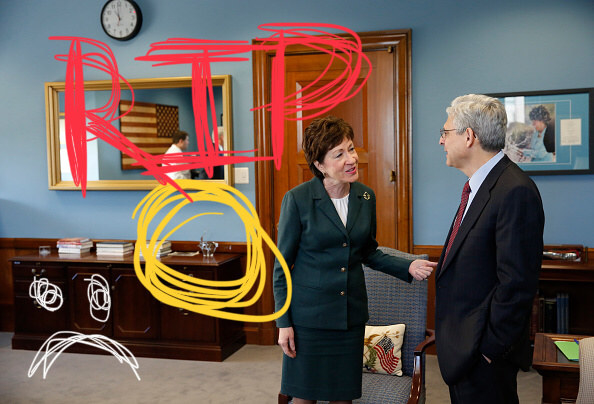 People on Twitter were blown away that the nation's highest legislative body had to use a "talking stick" to get anything done. Someone compared it to marriage counseling.
"Like a Native American talking stick in a crystal elephant shop."
One person was confused about whether "glass elephant" was a weird code for something else.
Glass elephants everywhere were shook.
One person suggested the whole "talking stick" idea might not bode well for future negotiations, alluding to that time a congressman almost beat a senator to death with a cane.
But mostly, people were just blown away that elected representatives need to be treated like children in order to get anything done.