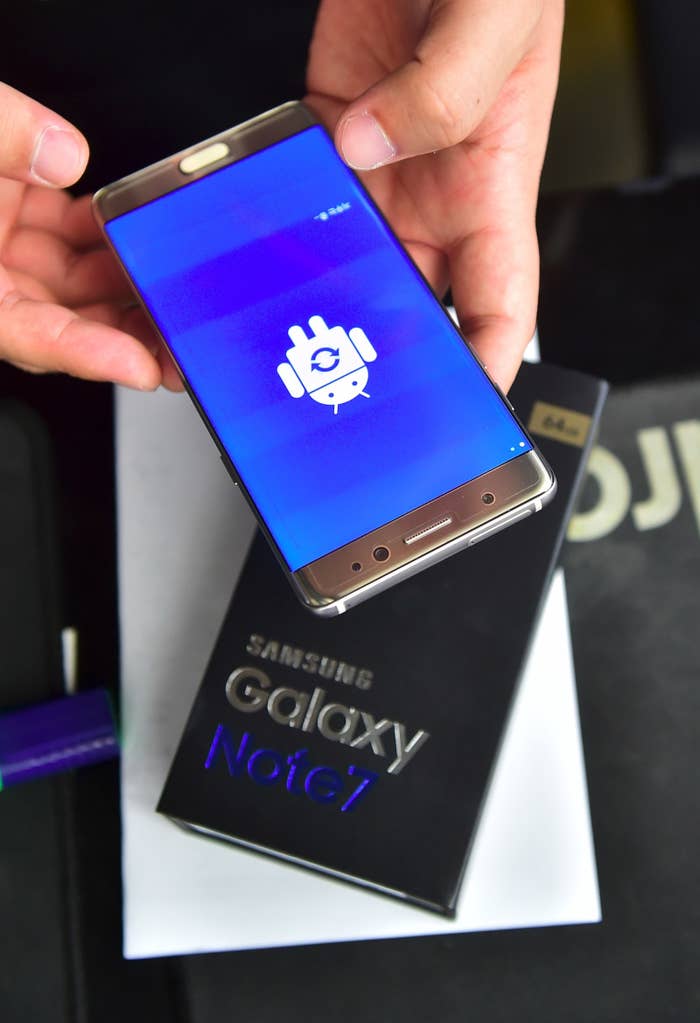 Samsung has announced that it will refurbish and sell some Galaxy Note7 phones, which is a reversal of its previous plans to dispose all 4.3 million of the recalled phones outright. The Note7 was recalled in the US in September 2016 and later in China for fire hazards after people reported that their phones were exploding.

A Samsung spokesperson told BuzzFeed News that it will not sell or rent refurbished Note7 phones in the US. In a statement, the company outlined three commandments that will govern how the phone is recycled:
"First, devices shall be considered to be used as refurbished phones or rental phones where applicable.
Second, salvageable components shall be detached for reuse.
Third, processes such as metals extraction shall be performed using environmentally friendly methods."

Samsung didn't say how it would determine which phones would be recycled and which ones would be refurbished for future sale or rental.
Greenpeace protesters interrupted Samsung's Mobile World Congress just a month ago with demands for the company to recycle the devices in an environmentally friendly way. A Samsung spokesperson told BuzzFeed News, "the objective of introducing refurbished devices is solely to reduce and minimize any environmental impact." Greenpeace published a jubilant blog post about the refurbishment effort titled "You did it! Samsung will finally recycle millions of Galaxy Note 7s." Samsung declined to comment on whether the protest influenced its decision.
Refurbished Note7s could change significantly, even in name: a Samsung spokesperson said, "the name, technical specification and price range will be announced when the device is available."
Samsung said it's working with local regulators to determine the required condition of phones before reselling them. Beyond saying it won't sell the phones in the US, it did not specify where the company plans to resell them. For phones it recycles, Samsung is hoping to harvest semiconductors, cameras, copper, nickel, gold, and silver.
People on Twitter had mixed reactions to the announcement:
Some were skeptical and made jokes:
Samsung plans to announce another flagship phone, the Galaxy S8, on March 29.