So there is this cartoon called "Rick and Morty."
It's about a nihilistic scientist, Rick, who takes his grandson, Morty, on inter-dimensional adventures. It airs on Cartoon Network's Adult Swim.
The show has a widespread and somewhat rabid fanbase.
In the premiere of its third season this April, the show made a joke about a McDonald's limited-time condiment, Szechuan Sauce. Fans have been demanding the sauce's return ever since.
Szechuan Sauce, a dipping sauce most commonly used with Chicken McNuggets, was released in 1998 as part of a promotion for Disney's Mulan, and it hasn't been sold since.
Rick and Morty fans were so into the sauce that McDonald's sent the show's creators a bottle of it in July. Eventually the store announced that it would bring back the sauce for one day, October 7th, in some stores.

But when Szechuan Sauce supplies didn't meet the overwhelming demand Saturday, people went bonkers.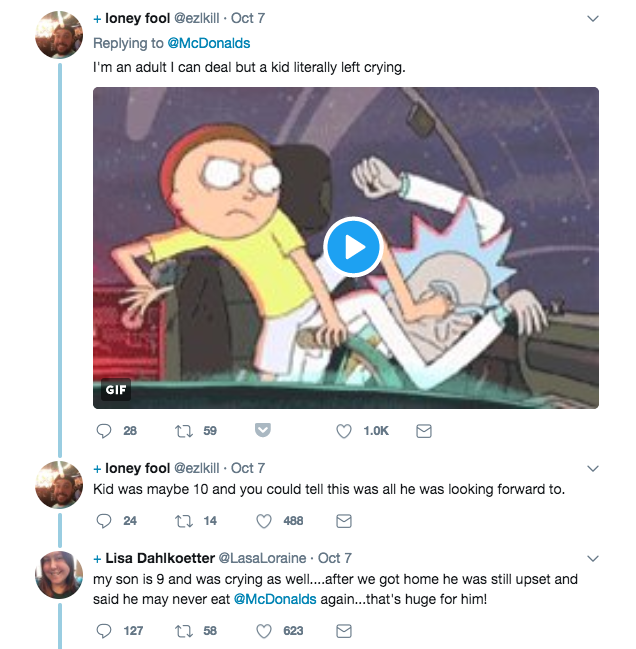 Police had to respond to some McDonald's restaurants because of how aggressive some of the customers became over the sauce.
There were very good tweets about the whole affair!
Wendy's jumped in with some ~saucy~ tweets.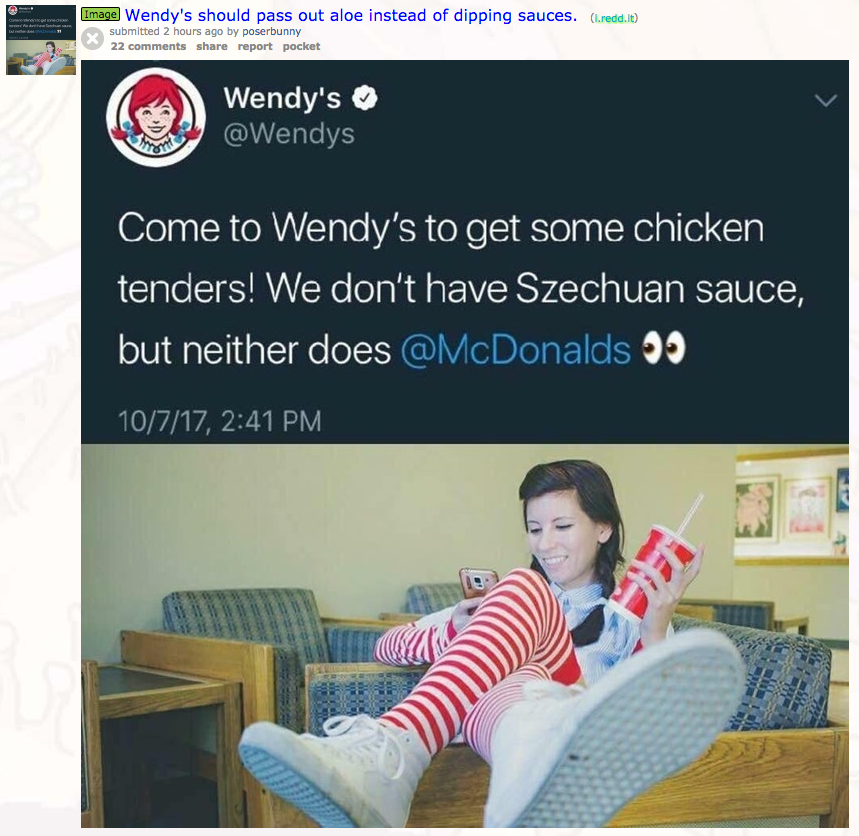 Some of the sauce packets are now listed on eBay for hundreds of dollars.



One person is even selling the cardboard boxes the chicken nuggets and sauce came in.
Do the chicken nuggets come with the box?? Is there even any sauce???

Another is selling the stickers the sauce came with for $25.

Some Rick and Morty fans on Reddit called for a McDonald's boycott "until they actually bring the sauce back."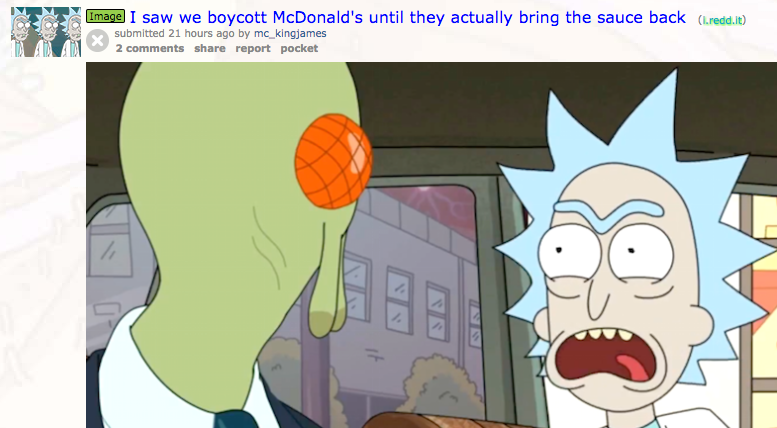 But people are also chastising each other for getting a little too upset about the sauce.


McDonald's eventually apologized for not satisfying demand.
And said they'd bring Szechuan Sauce back.
"Yesterday, we were truly humbled by the amazing curiosity, passion and energy this community showed to welcome back Szechuan Sauce — even if just for one day," the company wrote in a statement on Twitter. "Szechuan Sauce is coming back this winter. And instead of being one-day-only and limited to select restaurants, we're bringing more — a lot more."
In the meantime, at least one fan is willing to share.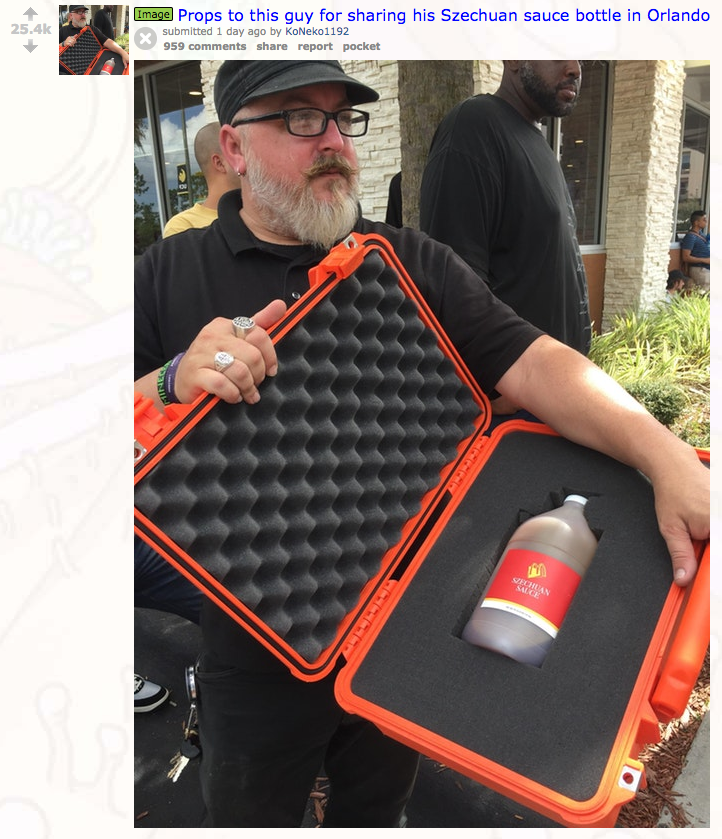 David Wasman, a 48-year-old web and graphic designer living in Orlando, was one of three people to win a 64-ounce bottle of sauce in a McDonald's contest in late July. He brought 32 ounces of the sauce to the University of Central Florida McDonald's that he shared with about 100 people. He said he had already given away some of the sauce during a Rick and Morty viewing party at a local comics shop.
"This had to be shared with fans. I did try to sell the 32 ounces I had left, but after putting it up on eBay three times and getting nothing but troll bids, I pulled it down and decided, last minute, to do what I did yesterday," Wasman told BuzzFeed News. "Honestly, when i showed up the only thing I was going to do was let folks get pics with it, but when I heard they only had 20 servings — well, my heart took over."

Wasman said the store manager let him keep the sauce in a cooler while he and others lined up. "Everyone was so sweet about it. No one was rude," he said. "A few people even donated their 'free hamburger' coupons as thanks."
He got some love on Reddit and IRL for sharing the rare condiment. "[The response] was beautiful, honestly," Wasman told BuzzFeed News. "People were much nicer than you might think. Especially when they saw what I had in the case."