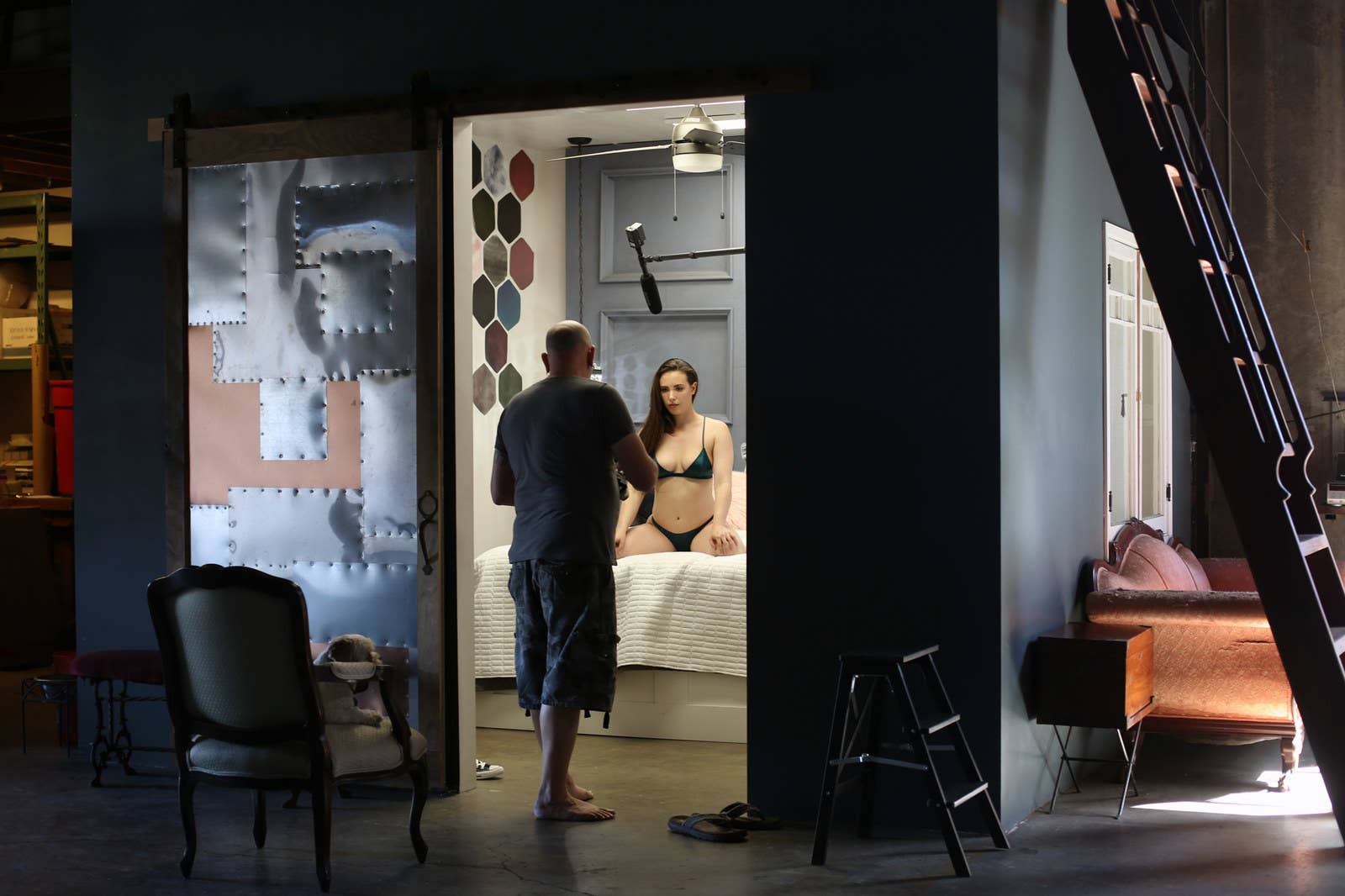 Five years later, Casey Calvert still doesn't know why a client paid her $600 to dress up as a feminized Freddy Krueger, complete with clawed gloves and fake blood, and masturbate on camera.

It's usually easy for Calvert, who has been an adult film performer for five and a half years, to tell what a person's particular fixation is from their custom video request: a specific bit of dirty talk, a piece of the costume she's told to wear, close-ups of her butt. The 28-year-old never asks why they're requesting it, though; it's a big enough step for most people to email her and ask that she bring their most intimate desires to life. Instead, she just moves on to the next order.
Calvert is part of a recent reengineering of the porn industry through direct communication with fans, which has allowed performers to make money outside a studio system that favors the newest or most famous stars, and gives them an opportunity to fight back against the free streaming video sites that distribute content stolen from those studios.
"My very first scene was pirated immediately, so I choose not to let it get under my skin," Calvert said. "I've made the conscious choice to say that this is just how the business works. I need to be able to make money around piracy because there's nothing I can do to prevent it."
The custom videos she produces for clients don't often wind up on free sites like Pornhub because the buyers don't want to share something so exclusive and personalized. People contact her because they can't find what they want anywhere on the internet.
"You can't pirate someone saying your name," Calvert said. "You can't pirate someone wearing exactly the clothes you want them to wear, doing exactly the things you want them to do. It's the connection, the interactivity."
The elements that are shaping the porn economy — declining studio revenues, piracy, short-form porn clips, live webcam sex shows — have existed for a while, but they've escalated over the last five years. As piracy becomes more and more ubiquitous and cuts deeper into performers' salaries, they have had to become savvier users of the internet, especially social media, to keep the money flowing.
"These were people who were figuring out crafty ways to use the internet while big studios were trying not to get DVDs pirated," said University of Southern California lecturer Heather Berg, whose research focuses on sex workers.
What Berg calls direct-to-consumer distribution methods have been in use for a long time, but they're becoming a more central part of the hustle it takes to make it big — or make it at all — in the porn industry now.
"Social media, for instance, isn't new, but all it takes is one performer to figure out how to use an online platform in a new way, and that kind of collective strategizing picks up," she said. "Performers found ways to connect with consumers, and now you're seeing directors and producers try to catch up with that."
Dan Leal, a performer and producer of adult films for 17 years, told BuzzFeed News in May that the old model of production isn't meeting viewers' demands anymore.
"Fans want to interact with their performers in a way that they're unable to in traditional porn," he said. "That's why webcams have taken off. It's because of the one-to-one interaction that today's consumer loves."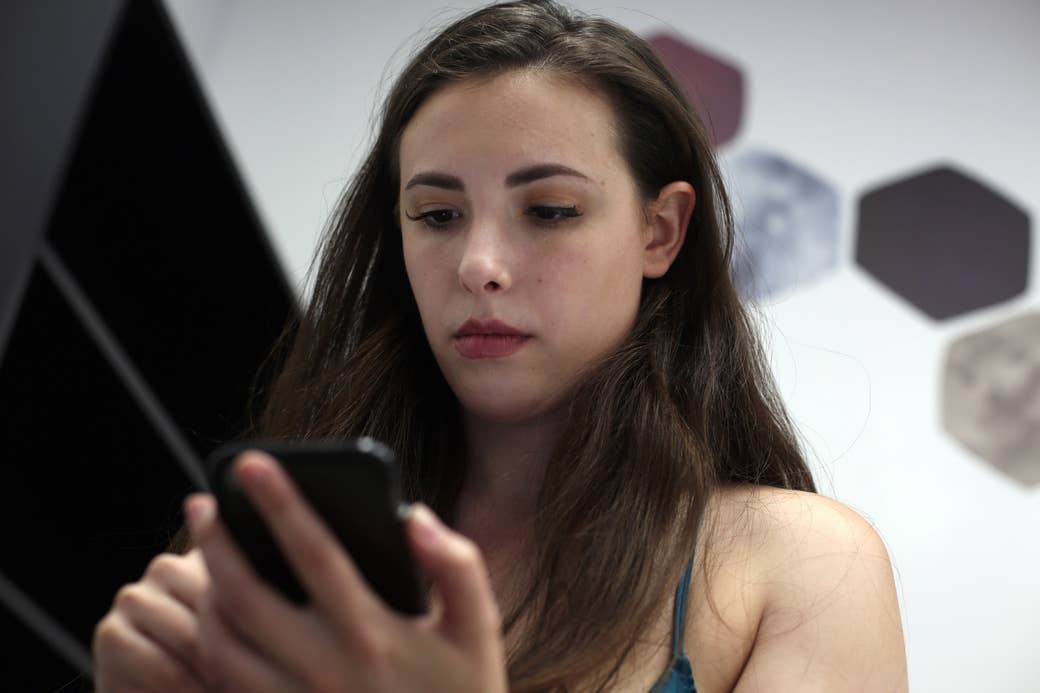 Calvert has received requests for videos of her burning a collection of a thousand stamps while masturbating, counting to four over and over again for five minutes while talking faster and faster, wearing "wet look" leggings and referring to her butt as "my shiny heinie," and chugging a six-pack of beer in as little time as possible (she declined that one). The man who asked her to count to four loved his custom video so much he sent her a thank-you note (in addition to the $150 payment) and ordered a second. For that order, Calvert has been asked to repeat, "If I was you, I'd want to be me too," a lyric from Meghan Trainor's song "Me Too," for five minutes, speeding up each time.
Those are just the more unique requests; most people want something a little more predictable, like a foot fetish video or instructions from her on how to masturbate themselves.
Calvert has become an avatar for an industry split into a thousand niches. As the porn business continues to become more and more fragmented, fledgling and seasoned performers alike can't simply rely on shooting films with big studios to earn a living. Instead, they're harnessing the power of social media to cultivate their own fanbases — often operating as one-person studios who sell directly to their loyal fans with specific tastes.
Calvert said selling 15 to 20 custom videos per month now provides about half her income. They run from 10 minutes to two hours and cost clients anywhere from hundreds to thousands of dollars apiece. While her custom business continues to grow, the money she makes from the studio shoots, she said, has stayed level for the past five years (she declined to specify how much). Other performers who spoke to BuzzFeed News described a similar situation.
Living in downtown Los Angeles helps, since most of the major US porn production studios operate not far away in the San Fernando Valley, but there are a thousand and one hustles Calvert still needs to do to stay relevant and build her brand on her own. She runs her own website; an Instagram account with 301,000 followers; a Twitter handle with 191,000; a Tumblr account with 4,500; a Pornhub model page with 41,000; and an OnlyFans profile with around 150 subscribers paying $10 per month for photos, videos, and DMs.
OnlyFans, a "clips site" that has recently become popular for performers to connect with their fans, allows viewers to subscribe for a monthly fee to see an individual performer's photos and clips — usually mobile-friendly videos under five minutes and shot in whatever setting is available, e.g., a performer's house, with a lower-end camera or a smartphone. In other words, amateur porn done by professionals. Performers also mentioned ManyVids and Clips4Sale as other major players in the economy of distinctive, short clips.
Calvert and others like her in the porn business have used their growing platforms to become a new kind of social media influencer, creating intimacy by being both accessible and personal in how they cater to customers' tastes in getting off. And they're making the porn business appealing to people who might never have tried it before. Sex sells, and while you've always been able to buy it, for something a little more intimate and specialized, you have to click "like" or subscribe.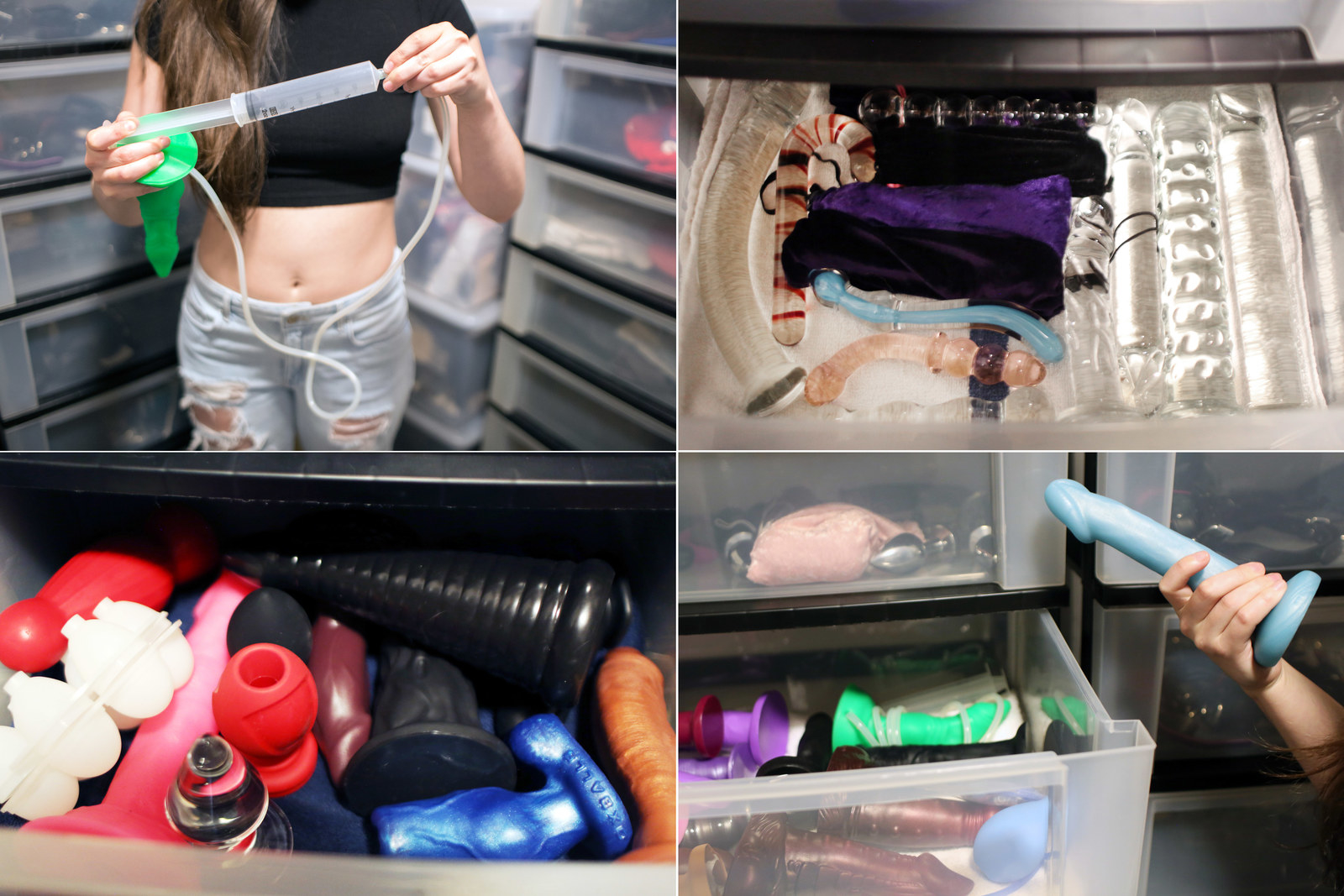 A performer like Calvert, or any number of men and women building a website or a social media following, must drum up their own visitors over time, but clips sites, whether they're subscription-based or sell the videos individually, have existing flows of traffic and feature ready-to-pay audiences that a successful performer can capture. The most popular avenues for performers trying to build their own lucrative empires are clips sites like OnlyFans, live shows via webcams, subscription social media accounts, and custom videos, according to more than a dozen porn industry insiders who spoke to BuzzFeed News.

The actual size of the entire US porn industry is hotly debated. In 2015, a report pegged global revenue from the porn industry at nearly $100 billion, with US figures estimated at between $10 billion and $12 billion. Another report from the same year placed US totals far lower due to a 70% decline in revenue at paying sites since 1998. But the increasing variation in how performers and producers are selling their content makes it even harder to get an accurate picture.
Revenue discrepancies aside, performers and producers who spoke to BuzzFeed News said the era of quick and easy money is long over. Today's directors describe razor-thin profit margins on most studio movies, if any at all. Piracy rages: One 2016 estimate placed losses from stolen content at $2 billion industrywide.
"There are no more home runs in porn," Leal said. "The way for a producer like me to make money these days is to have multiple revenue streams." Contrast that with an adult film director who told the New York Times in 2001 that he made money "on every title" and could reliably quintuple his investment on a single film.
Calvert and others in the industry who spoke to BuzzFeed News said they created separate channels to maintain consistent work because studio shoots have become so intermittent. Some use studio movies only as advertisements for their subscription channels because they make so little money off of them.
Now MindGeek — the biggest company in the adult entertainment industry, with reported earnings of $460 million in 2015 — wants a piece of the exclusive content business as well. It already owns six of the world's most popular porn "tube" sites, which offer free streaming porn uploaded by users, and eight major adult film production studios. Pornhub, the company's most trafficked site, launched a new vertical in June, Modelhub, where viewers can buy individual clips from the performers themselves, and, eventually, subscribe to them to keep the content coming. Performers can set a price for viewing and downloading their clips or designate them as free to earn money through ads.
And while Pornhub may be late to the clips game, it boasts an absolute fire hose of traffic, with more than 90 million visitors a day, according to Corey Price, a Pornhub vice president.
Modelhub is, to some extent, the company's attempt to ride the wave of the ascending popularity of clips and cam sites, which have become some of the most lucrative revenue streams in porn. Price said in an email that the company plans to add paid subscriptions, paid photo albums, and the ability to sell custom videos and store items as features in the near future. There are already 10,000 videos on the platform "across all niches and genres," he added.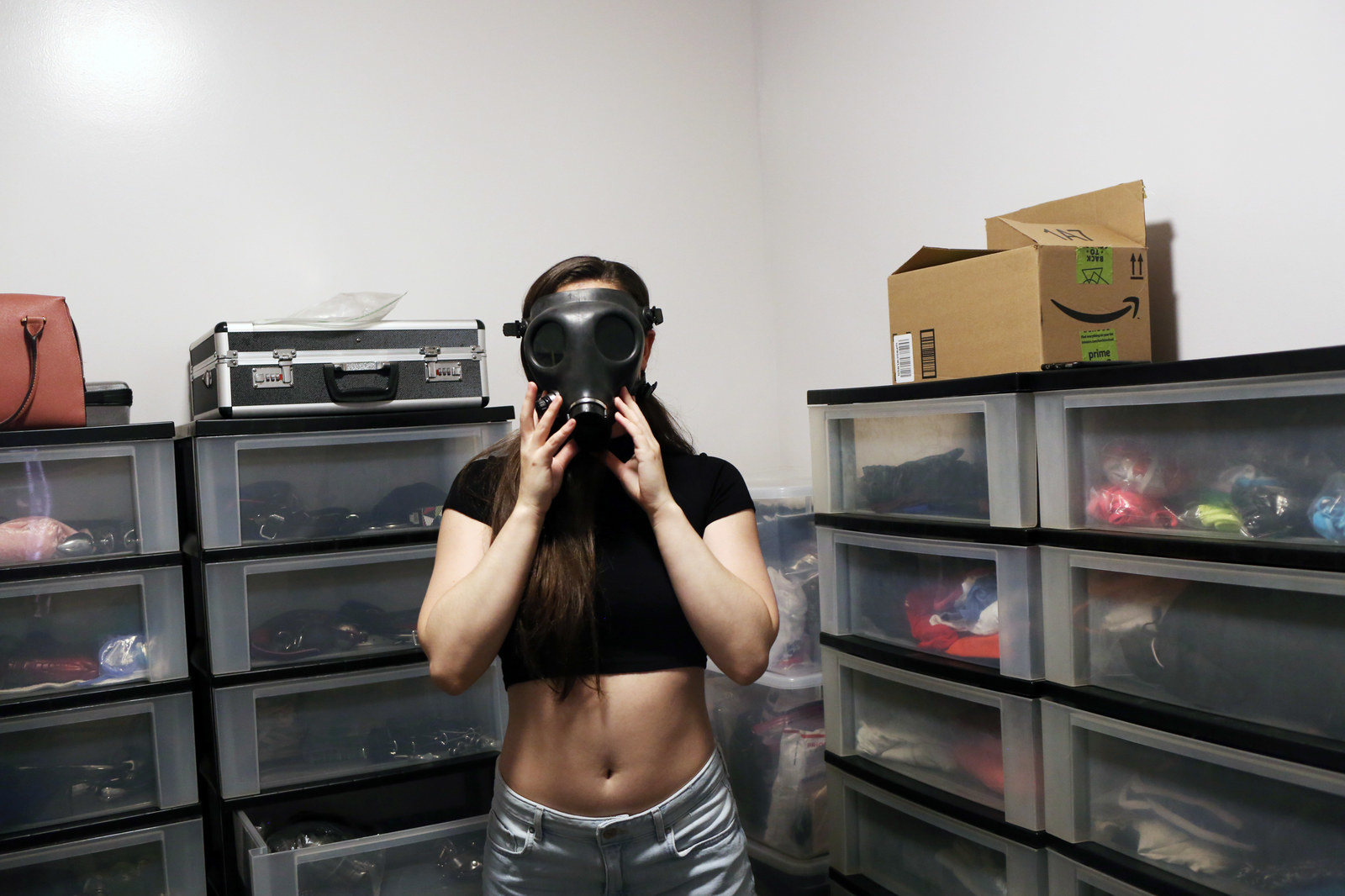 Leal believes clips sites are also popular for their aesthetic and the feel of performers enjoying themselves. The most common kind of content on clips sites is, intentionally or not, amateurish. Usually, the lighting doesn't create a glaring sheen, there is less obvious makeup, there is no set to speak of, and the sound is spotty.

"It's very personal," he said. "The performers are shooting content they want to shoot; they're not shooting something someone like me tells them to shoot. They have a lot more freedom to produce content that they like, and that's why it's resonated so well with fans."
Of the big clips sites, OnlyFans, which started in summer 2016, has differentiated itself from more established competitors because of a strong link to social media, especially Twitter, the preferred platform of adult film performers because it allows them to engage with fans and post graphic adult content simultaneously. By contrast, many performers live in fear of the murky rules of Facebook's and Instagram's bans on nudity that often get them suspended.
In interviews with BuzzFeed News, performers said the seamlessness of sharing new videos and updates from OnlyFans to Twitter has made their content visible and shareable in a way that few other porn sites have achieved. And that symbiosis with popular social media accounts that millions of people already use has accelerated the site's growth: It went from 1.7 million monthly unique visitors in May 2017 to 4.5 million in May 2018, according to analytics service SimilarWeb. (OnlyFans did not respond to multiple requests for comment.) ManyVids and Clips4Sale have held steady traffic for the past year at 6.3 million and 5.9 million monthly unique visitors, respectively, SimilarWeb data shows.
The clips sites are also attracting new types of people into the business who would have shied away from the more traditional studio environment just a few years ago.
"Before OnlyFans, I hadn't had any inclination to do porn. The money in studio films is bad. What they pay for what you expose is really imbalanced," said Seth Fornea, a longtime go-go dancer who started an OnlyFans profile in November. "When I started it, it was going to just be naked pictures. I enjoy it, though, and when I started to post more sexual things, the number of followers grew."
Participating in the new porn economy, while potentially profitable, can be taxing in unexpected ways. Absent the promotional apparatus of a large studio, performers use social media to share their work and behind-the-scenes photos of their lives in much the same ceaseless way many vloggers do, which can be all-consuming in a social media landscape where a constant stream of content is a must to keep people engaged — porn or not.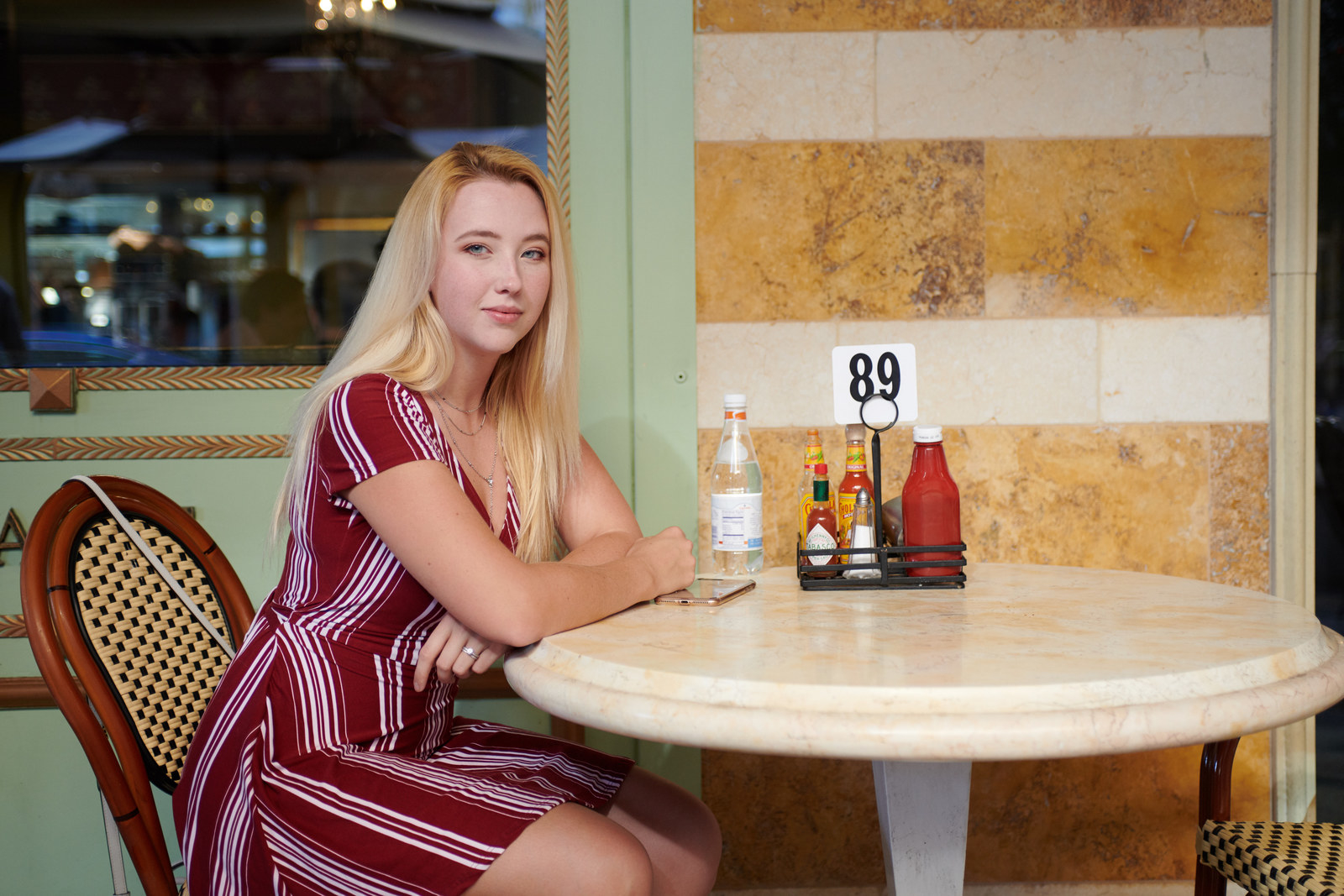 Samantha Rone, an adult performer since 2012, posts risqué shots of herself alongside smiling photos on vacation to her Instagram to cultivate what she calls "the girlfriend experience," a fantasy of a close relationship with a hot but relatable woman who just happens to love sex. It's the kind of content that thrives on Instagram, even if it's not about sex work; just ask Drake. In Rone's case, it's a thirst trap that makes good on the promise of sex if you click her OnlyFans link and subscribe for $14.99 a month or buy her content another way.
"You're constantly on social media. I'm my own marketer every day," she said, adding that she answers every direct message from her 263,000 followers and texts subscribers of her OnlyFans account daily.
But the shift hasn't been easy for some, including Cherie DeVille, who's been an adult performer for the last seven years.

"I'm not super old, but I'll be 40 in August, and I grew up in an analog age. Now, I'm living in a digital world where kids grew up doing these social things online like it's drinking water," she said. "I don't enjoy doing it. It's part of my workday, whereas the younger performers do it naturally. They get value and emotional fulfillment from doing it."
That hasn't stopped her from opening as many digital storefronts as possible. Her Instagram profile advertises her website, on-demand videos, ManyVids clips, her monetized Snapchat ("a few hundred" followers at $10 a month, she said), and an OnlyFans profile (also a few hundred at $8.99 a month). She maintains all of these in addition to shooting five days a week with studios.
Failure to keep the pace up can also have immediate consequences.
While traveling recently, performer Stephen Land lost 140 of his 500 subscribers across multiple clips site profiles after he failed to post for five consecutive days. He started an OnlyFans profile six months ago and another clips site profile just four months ago, and he charges each subscriber $10 per month, of which he takes an 80% cut, so he was looking at more than $1,000 in lost monthly revenue. He said he was able to win most of them back through a laborious, personalized process.
"I sent everyone a note to thank them for subscribing, another to thank them if they renewed, and another to thank them for the time and money they gave if they canceled," Land said. He also sent longtime subscribers a video.
Despite the pressures of keeping up so many accounts, no one who spoke to BuzzFeed News predicted a return of the old studio model. Whatever the hot site of tomorrow may be, the new, more splintered porn economy is here to stay.
"Today's performer will be an amateur forever — producing in these amateur ways forever," Rone said.
Occasionally, the newfangled intimacy of today's porn has its perks, as fans demonstrate how close they feel to their favorite performers. Jerking off to someone is one thing; delivering them donuts because you like how they have sex on camera is another.
In 2016, Rone tweeted that she had dropped her breakfast on the way to the AVN Adult Entertainment Expo, the yearly porn convention in Las Vegas, because she was carrying DVDs to sign. Five fans showed up at her booth not long after with breakfast sandwiches. During the Exxxotica convention in New Jersey the same year, another fan brought her donuts and coffee from Dunkin' Donuts, a place she had tweeted that she loved. Yet another brought her homemade peach-amaretto jam after driving from Chicago to New York City to see her strip last year.
"I'm a big part of these people's lives, even if I don't agree that I am." ●