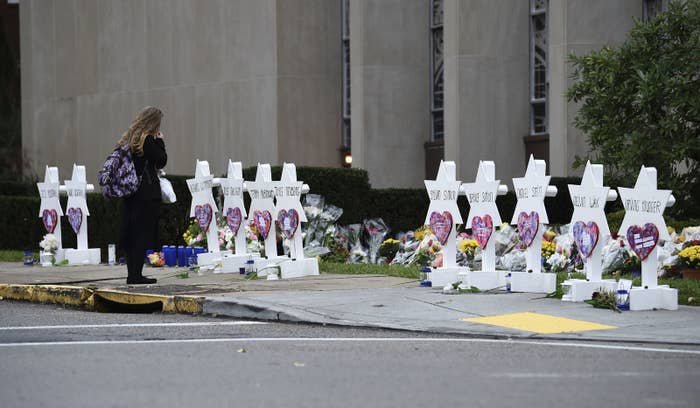 Federal authorities are seeking the death penalty against Robert Bowers, a 46-year-old man who frequently made anti-Semitic posts online, for allegedly killing 11 people and wounding six others in a Pittsburgh synagogue.

Bowers made his first court appearance Monday handcuffed in a wheelchair and wearing a blue long-sleeved shirt. He only spoke when confirming his name and that he understood the charges.
He faces 44 charges, including 11 of using a firearm to commit murder and the hate crime of obstruction of exercise of religious beliefs resulting in death, and is being held without bond, according to US Attorney Scott Brady.

Bowers had allegedly expressed his hatred for Jews during the 20-minute shooting and told police, "They're committing genocide to my people."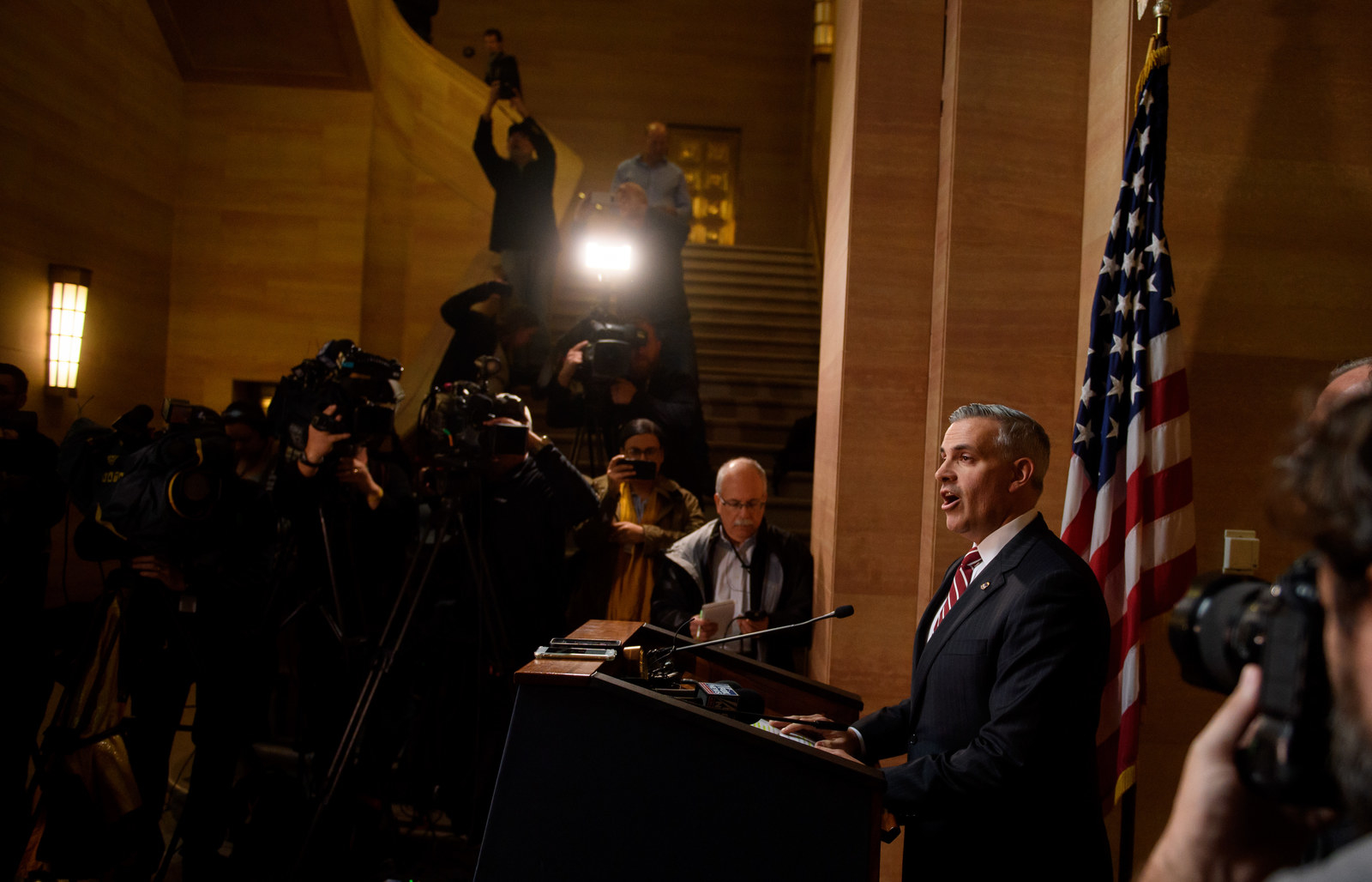 "I just want to kill Jews," he allegedly said, according to charging documents.
Squirrel Hill, where the Tree of Life synagogue is located, is known as a hub of the Pittsburgh Jewish community.

President Trump and first lady Melania Trump are scheduled to visit the city on Tuesday. The president has previously appeared to place some blame on officials at the synagogue for not having stronger security.

"This wicked act of mass murder is pure evil, hard to believe, and, frankly, something that is unimaginable," he said. "Our nation and the world are shocked and stunned by the grief. This was an anti-Semitic act."
On Monday, White House press secretary Sarah Huckabee Sanders said Trump "cherishes the American Jewish community for everything it stands for and contributes to our country."