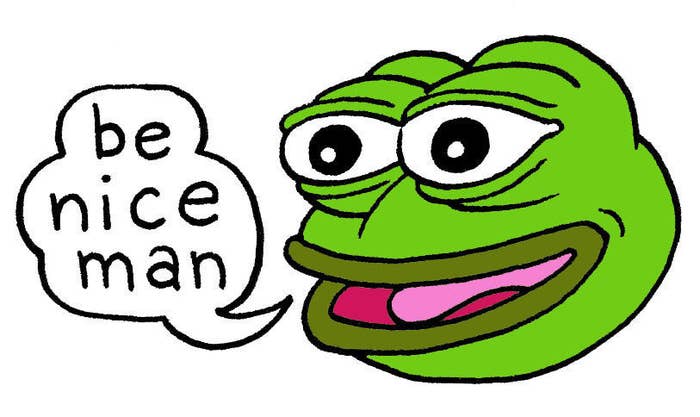 The creator of Pepe the frog is escalating his crusade to reclaim his cartoon-turned-meme from the clutches of the alt-right, this time using copyright law as his latest weapon.
Attorneys for Pepe creator Matt Furie have already sent cease-and-desist letters to some of the most prominent players in alt-right and pro-Trump sphere, including altright.com (owned and operated by white supremacist Richard Spencer), Mike Cernovich, and Tim Gionet, aka Baked Alaska, an alt-right Twitter personality and former BuzzFeed employee.
The threat is simple: Remove Pepe from your material or face getting slapped with a copyright infringement lawsuit. And it's not just alt-right personalities getting the threat. Furie's attorneys, Louis Tompros and Don Steinberg of the firm WilmerHale, say they successfully got Amazon to remove Baked Alaska's book, Meme Magic Secrets Revealed, which features Pepe on the cover.
The book is currently unavailable, although Amazon did not specify why when asked.
In the letters, which were first reported by Motherboard, Furie's attorneys contend that Pepe "is a peaceful frog who represents togetherness and fun — not hate."
Furie created Pepe in the early 2000s, and it appeared in the cartoonist's comic series Boy's Club from 2005 to 2012. But over time, it became one of the most recognizable mascots of far-right extremism in the US. And in 2016, the Anti-Defamation League designated it as a hate symbol.

Furie has so far refused to speak to the media, but his attorneys told BuzzFeed News that it was the profiteering that sent the cartoonist over the edge.
"It was really the publication of a children's book featuring Pepe and hateful themes that pushed Matt over the edge, to the point at which he became willing to take legal action against alt-right uses of Pepe, and in particular people making money by associating Pepe with hate," Tompros and Steinberg said in a statement.
The response to the letters, issued Sept. 5 and 12, has been mixed, with some complying and others vowing to fight.
Cernovich's lawyers, Marc Randazza and Jay Wolfman, called the cease-and-desist letter "a publicity stunt, more than a serious legal threat," adding in a post on Medium: "Should you choose to file suit against Mr. Cernovich, we would be delighted to embarrass the fuck out of you."

Members of the alt-right are already calling on the community to rally in defense of their adopted mascot.
Furie began his war against the people who made Pepe an emblem of racism and anti-Semitism earlier this year, going so far as to "kill" the frog in a cartoon and start a Kickstarter to "save" him. And in August, Steinberg and Tompros helped him shut down distribution of an Islamophobic children's book The Adventures of Pepe and Pede.
But the copyright infringement claims represent a new tactic that could yield the greatest returns so far.
His attorneys have sent Digital Millennium Copyright Act (DMCA) takedown notices to Reddit's r/the_donald forum, the Google Play store, Square, and Amazon. And they say seven other websites have also removed 50 pieces of Pepe-related merchandise.
"Aggressive enforcement will continue until misuse of Pepe stops," Steinberg and Tompros said in a statement.
But the internet is a vast space and the legal framework Furie is using to beat back Pepe the Racist isn't without its weaknesses, particularly when it comes to "fair use" — or the right to use a form of expression despite it belonging to someone else.
It's a legal concept that alt-righters are already latching onto.
"This Pepe image is clearly fair use, it's protected under the First Amendment, and any lawsuit threat is frivolous," Cernovich told BuzzFeed News.
Steven Wilf, a professor at the University of Connecticut who specializes in copyright law, believes the concept of fair use will be crucial to any defense, but it's too early to say which side will win.
"The (Digital Millennium Copyright Act) has a weak spot in terms of fair use, and what's interesting about Pepe is that it's not really a parody," Wilf said. "It's not directed at the original. The fact that it's used to make fun of someone and used politically, not to make money, complicates the fair use argument."
So while Furie may have a stronger case with the likes of Amazon and other vendors profiting off sales of Pepe-related merchandise, others like Cernovich and Spencer, who owns altright.com, may have a stronger defense.
Furie's attorneys cite four posts on altright.com featuring Pepe that, save one, are still up. Spencer also uses Pepe in the logo for his show Alt-Right Politics, which is still available on his site.

Altright.com did not respond to repeated requests for comment.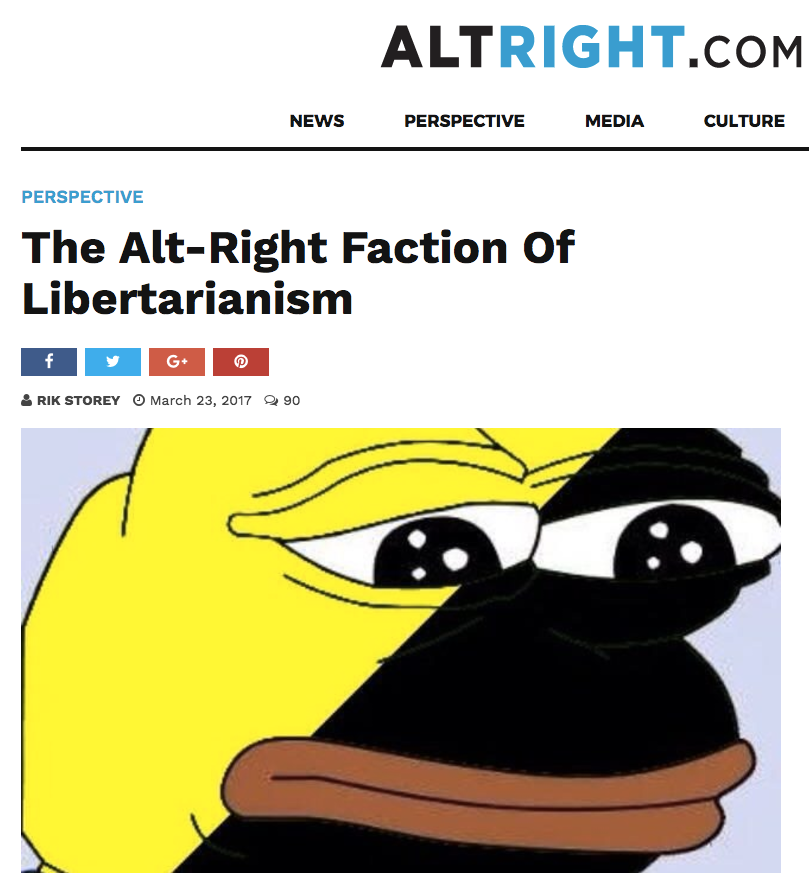 In other cases, the threat of legal action appears to have worked. A YouTube video and a Facebook post featuring Pepe that Furie's legal team asked Cernovich to remove were unavailable this week.

Baked Alaska, whose book is unavailable on Amazon, told BuzzFeed News he was consulting with his own attorney about how to respond, but has insisted the frog on the cover of his book was the creation of a graphic artist.
But Furie's attorneys have also taken issue with the fact that Baked Alaska frequently tweets images of Pepe, including ones in his own likeness, and uses the frog in the Android version of his app Build The Wall: The Game, which is currently unavailable in the Google Play store. He has also tweeted the "14 Words," a white supremacist slogan adapted from Mein Kampf.
Going forward, how Furie's targets respond to his threats of legal action — and how far he's willing to take them — will depend on how successfully he can bring Pepe back into the light.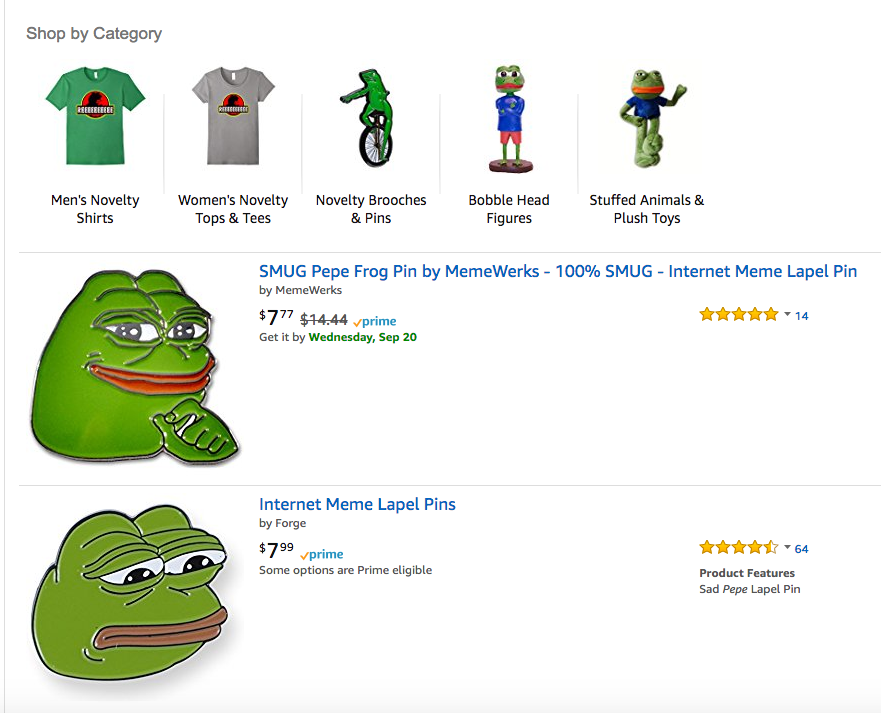 In a response to Furie's attorneys that was reviewed by BuzzFeed News, Amazon said it "respects the intellectual property rights of others" and requires that third-party sellers do the same when listing items for sale. Potential violations, the company added, would be investigated thoroughly. It did not say if it had banned the T-shirt seller cited by Furie's attorneys.

"It may not be that you can win a case, but you can send shots over the bow," Wilf said. "A large corporation may take litigation in stride, but if you're a person making memes by yourself, it might concern you."
While r/the_donald is still rife with Pepes, Reddit did remove the most prominent one, a pop-up that asked people to subscribe to the subreddit.
"We take copyright infringement seriously and comply with all valid DMCA requests," Reddit said in a statement about removing the image.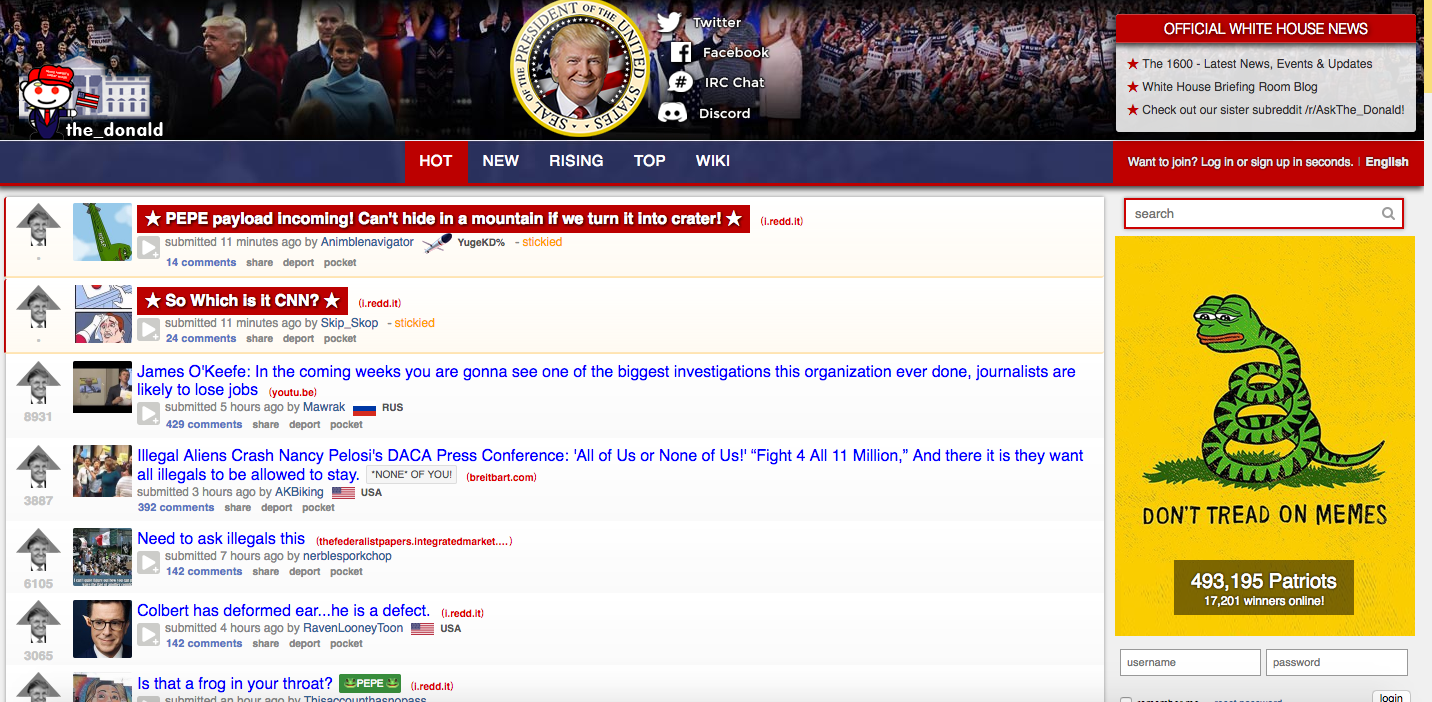 Moderators of the forum, meanwhile, responded to a request for comment with, "BuzzFeed is fake news."
Other Reddit users made posts poking fun at Furie's legal action.