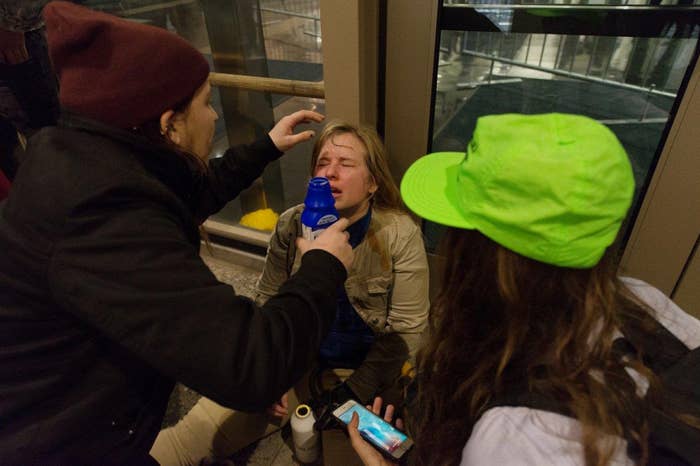 Four San Francisco Bay Area residents have filed a lawsuit against UC Berkeley and others over injuries they sustained while attempting to attend a talk by right-wing provocateur Milo Yiannopoulos, which ended up being canceled.
The plaintiffs — John Jennings, Katrina Redelsheimer, Trever Hatch, and Donald Fletcher — say they were attacked with sticks, pepper spray, kicked, and knocked unconscious during the February riot, and suffered concussions, broken and bruised ribs, cuts, and welts.
The lawsuit, which names the city of Berkeley, the regents of the University of California, UC Berkeley, Berkeley Police, and "two batterers," is asking for unspecified financial damages, alleging that officials knew the protests would become violent and yet did little to prepare and keep the public safe.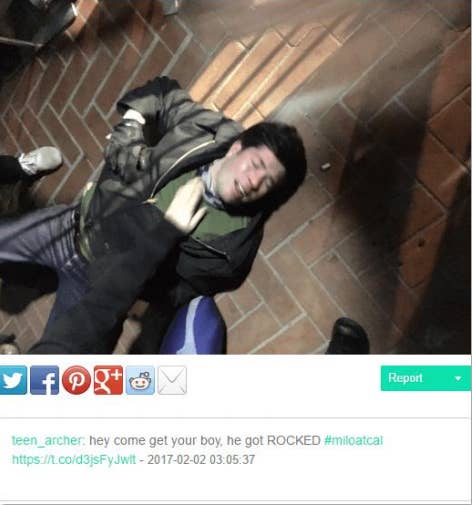 UC Berkeley spokesperson Dan Mogulof said the university had not yet been served with the lawsuit and therefore could not comment. Representatives for the UC Board of Regents, Berkeley Police, and Yiannopoulos did not immediately respond to requests for comment.
Matthai Chakko, a spokesperson for the city of Berkeley, said he could not comment on pending litigation, but pointed to previous court motions filed by the city seeking to dismiss a similar case. The plaintiff in that case dropped her suit in July but recently refiled it, according to Chakko.
The four involved in the latest lawsuit, who are not UC Berkeley students, say they had purchased tickets to attend Yiannopoulos's talk. But when they heard the event was canceled, they went to the campus to see what was happening and were attacked.

The suit alleges that police officers stayed in a protective area while "issuing feckless disbursal orders and empty threats of arrest," thereby exposing would-be attendees to the will of the "marauding horde of violent anarchists."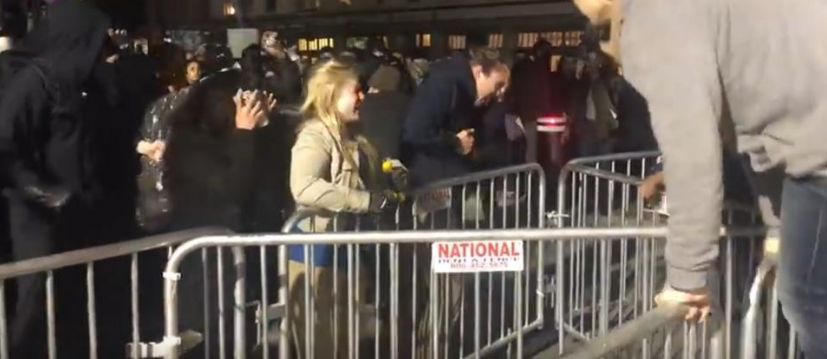 "Police deliberately chose to ensure their own safety while leaving the public, who they are sworn to serve and protect, vulnerable to radical leftwing lawlessness," Bill Becker, who works for Freedom X, a law firm that serves "conservative victims of discrimination," said in a statement.

The suit also alleges that police put up barricades "in such a manner as to enable angry malefactors to surround plaintiffs and assault them" and to cut off an exit route.
The group of four are citing multiple videos as evidence, one of which appears to show a person being beaten while pressed up against a metal fence. BuzzFeed News' livestream from the riot captured the same event.
Another video appears to show a person unconscious in the street.