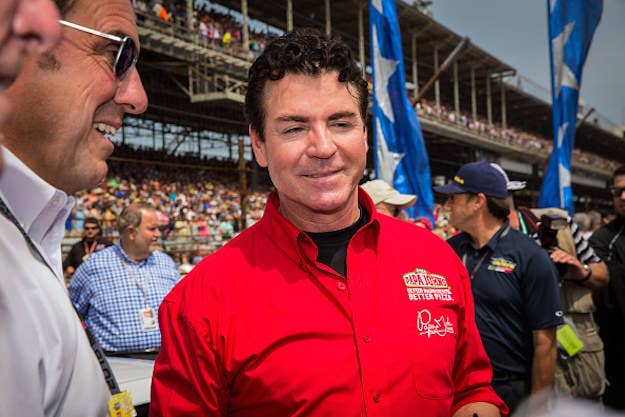 The founder of Papa John's said in a letter that it was "a mistake" to resign as chairman of the company's board of directors over using the n-word in a conference call about racial sensitivity.

"The board asked me to step down as chairman without apparently doing any investigation," according to the letter by former CEO John Schnatter to the Papa John's board of directors, which was obtained by BuzzFeed News after being first reported by the Wall Street Journal. "I agreed, though today I believe it was a mistake to do so."
He had previously been ousted as CEO for saying kneeling NFL players were hurting the chain's bottom line, remarks that prompted neo-Nazis to celebrate Papa John's as the "official pizza of the alt-right."

But during a media training on how to handle racially sensitive topics in May, Schnatter said, "Colonel Sanders called blacks n-----s," which led to his resignation as board chair. The company, which he founded in 1984, also scrubbed him from its logo and branding materials.
Schnatter later apologized publicly, saying "racism has no place in our society."
Describing the May call in his letter, Schnatter acknowledged using the n-word, but not as a racial epithet, "nor would I ever."
"During this diversity media training, which covered a wide number of topics, I was asked whether I was racist. I, of course, said no," he wrote.
Schnatter also defended what he said about NFL players, calling his remarks "in no way racist," though he said the company mishandled the situation.
The former CEO's lawyer also sent a letter to the Papa John's board of directors saying they had no authority to remove him, that the facts of the controversial call had been mischaracterized, and that an independent investigation should be commissioned.
Papa John's board of directors said in a news release Sunday that Schnatter was no longer allowed to use any of the company's office space. However, he still owns 29% of the company and remains on the board.

Schnatter's publicist declined to comment. Papa John's did not immediately respond to request for comment.