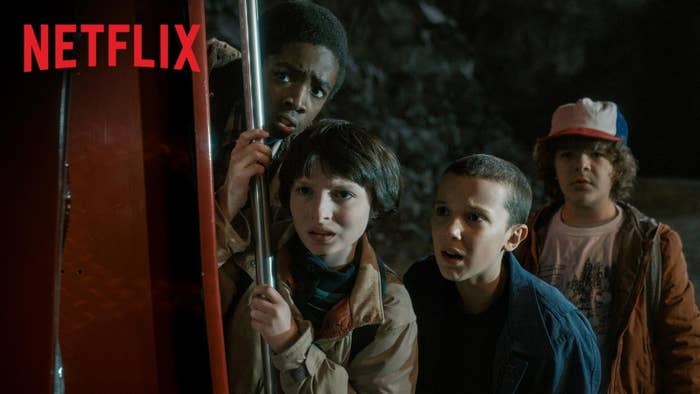 Barb from Netflix's hit series Stranger Things may be the new Barbie. Netflix seems to be considering making toys and other merchandise based on its original shows and movies.
According to a job posting on its website, Netflix is searching for a senior manager of "Licensing, Merchandising and Promotion," who will "own licensing of our content across the category landscape (eg. books, comics, gaming toys, collectibles, soundtrack and apparel) including ownership of relationship with retailers and suppliers across geographies." The job listing says that the new manager will bring the merchandise to online and physical markets.
Netflix currently sells Stranger Things merchandise through Hot Topic, but the hiring of a senior manager of merchandise may indicate it's looking to expand production and sales of clothes, toys, and other branded goods based on its content.
Bloomberg reports that Netflix has also asked its partner studios, such as Trigger Street Productions and Lionsgate Television, which have made popular series like House of Cards and Orange Is the New Black, respectively, to share revenue from licensed merchandise. Stranger Things was one of Netflix's first hits made at its own studios. The company has also produced the family sitcom The Ranch and the talk show Chelsea with Chelsea Handler in-house, and it plans to release the self-explanatory Comedians in Cars Getting Coffee this year. Netflix has said it will release 1,000 hours of original content, produced in-house and by partners, in 2017.
The streaming company would be following in the footsteps of major studios like Disney and 20th Century Fox by stepping up its merchandising efforts. According to Bloomberg, Disney's consumer division — which administers the studio's theme parks, toys, clothes, and other products — had sales of $1.5 billion in Q4 2016. It's not a new approach, either: Variety reported in 2013 that merchandise from The Simpsons alone had earned 20th Century Fox $4.6 billion during its 25-year lifespan.

Netflix may not be looking solely for revenue with licensed goods, though. In the merchandising manager job description, the company wrote, "We want licensed merchandise to help promote our titles so they become part of the zeitgeist for longer periods of time." A T-shirt is a walking advertisement, after all.
Netflix did not immediately respond to a request for comment.