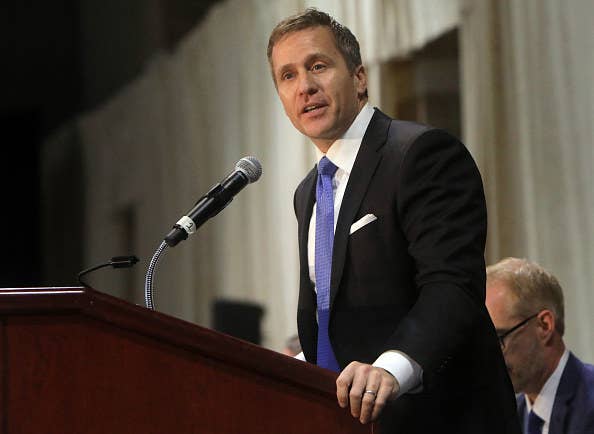 Missouri Gov. Eric Greitens officially resigned Friday as he faces allegations of sexual misconduct and campaign ethics violations.

Michael L. Parson, formerly Greitens' lieutenant governor, succeeded him and will remain in office until the term ends in 2021.
In exchange for Greitens' resignation, which had been announced ahead of time in May, a felony charge relating to misusing a guest list from a charity function for political fundraising has been dropped. The former governor also faced threats of impeachment from the Missouri House of Representatives.
The Republican governor was arrested in February and charged with invasion of privacy for allegedly taking nude photos of a woman without her consent while carrying on an extramarital affair in 2015. In April, the woman, who had worked as Greitens' hairstylist, also accused him of forcing her into a nonconsensual sexual encounter while she was blindfolded and her hands were bound. The woman has told both lawmakers and local media that the incident happened as she lay crying on the floor of Greitens' basement.

Greitens has admitted to having the affair but has denied her allegations of blackmail and abuse.
Greitens did not immediately respond to a request for comment.