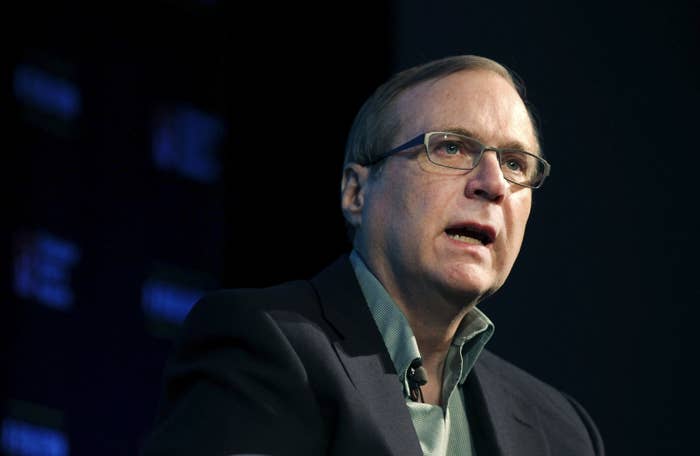 Paul Allen, the Microsoft cofounder and billionaire philanthropist, died Monday from complications of non-Hodgkin's lymphoma. He was 65.

His holding company Vulcan confirmed his death in a statement: "It is with deep sadness that we announce the death of our founder Paul G. Allen, co-founder of Microsoft and noted technologist, philanthropist, community builder, conservationist, musician and supporter of the arts."
Allen founded Microsoft with Bill Gates in 1975. He died one of the richest people in the world with a net worth of over $20 billion, still holding millions of shares in the company.
"My brother was a remarkable individual on every level," his sister Jody Allen said. "While most knew Paul Allen as a technologist and philanthropist, for us he was a much loved brother and uncle, and an exceptional friend."
Allen left Microsoft after eight years when he was diagnosed with Hodgkin's disease. He initially overcame it, but in 2009 and again in 2018 he announced that he was receiving treatment for non-Hodgkin's lymphoma.
Allen's co-founder at Microsoft, Bill Gates, wrote a blog post the day after Allen died describing their friendship and the beginnings of Microsoft.
"Paul deserved more time in life. He would have made the most of it. I will miss him tremendously," Gates wrote.
Microsoft CEO Satya Nadella said in a statement, "I have learned so much from him — his inquisitiveness, curiosity and push for high standards is something that will continue to inspire me and all of us at Microsoft."

Allen dedicated many of his years after Microsoft to philanthropy, a wide array of investments, and professional sports. He owned the Seattle Seahawks football team, which won the Super Bowl for the 2013 season under his leadership, and the Portland Trail Blazers basketball team. He had given away more than $2 billion by the time of his death and had pledged to donate "the majority of my fortune." He was also a talented guitarist.
"His passion for the game, combined with his quiet determination, led to a model organization on and off the field," NFL Commissioner Roger Goodell said in a statement. "Our league is better for Paul Allen having been a part of it."

CORRECTION
The Seattle Seahawks won the 2013 Super Bowl. An earlier version of this story misstated the number of championships the team had won.