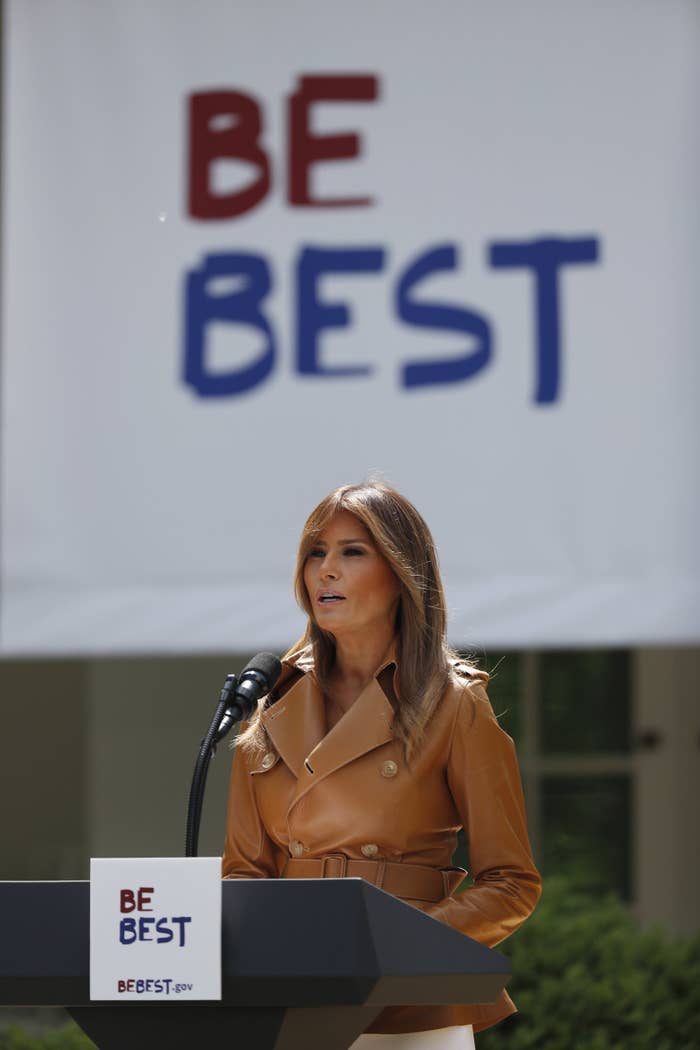 First lady Melania Trump on Monday unveiled a broad initiative to promote children's health, in part, by combating bullying.
"As a mother and as first lady, it concerns me that in today's fast-paced and ever-connected world, children can be less prepared to express or manage their emotions and oftentimes turn to forms of destructive or addictive behavior such as bullying, drug addiction, or even suicide," she said at the White House Rose Garden.
Called "Be Best," the initiative will focus on three main areas: well-being, social media use, and opioid abuse. She also urged parents to talk to their children about healthy ways to act on the internet in a presentation issued after her speech.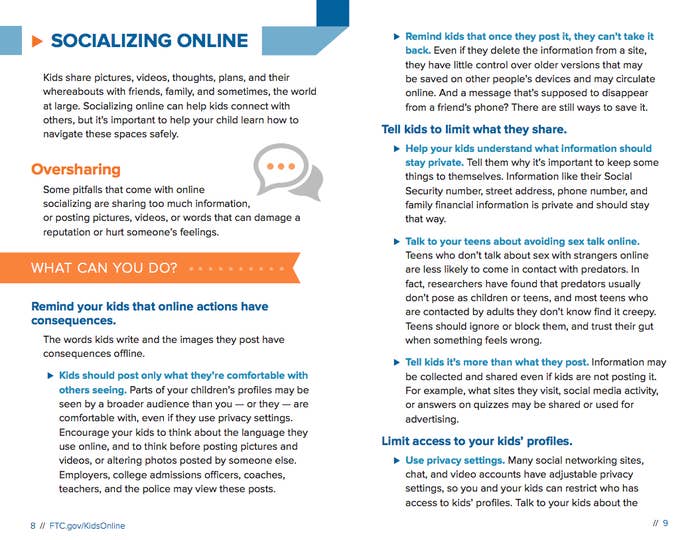 One section of the presentation titled "Socializing online" advises children not to share too much information online: "Some pitfalls that come with online socializing are sharing too much information, or posting pictures, videos, or words that can damage a reputation or hurt someone's feelings."
Another advises kids not to react to cyberbullying, calling it "a lose-lose situation."
Much of the material in the presentation released by the first lady appear to be identical to a presentation published in 2014 by the Obama-era Federal Trade Commission (FTC). Nat Wood, an associate director with the FTC, said the agency worked with her to update and redistribute the earlier edition and that many organizations modify and reprint its materials. Wood said the FTC was not involved in Be Best beyond revising the booklet.
Above: the FTC's 2014 material. Below: Trump's 2018 guidelines.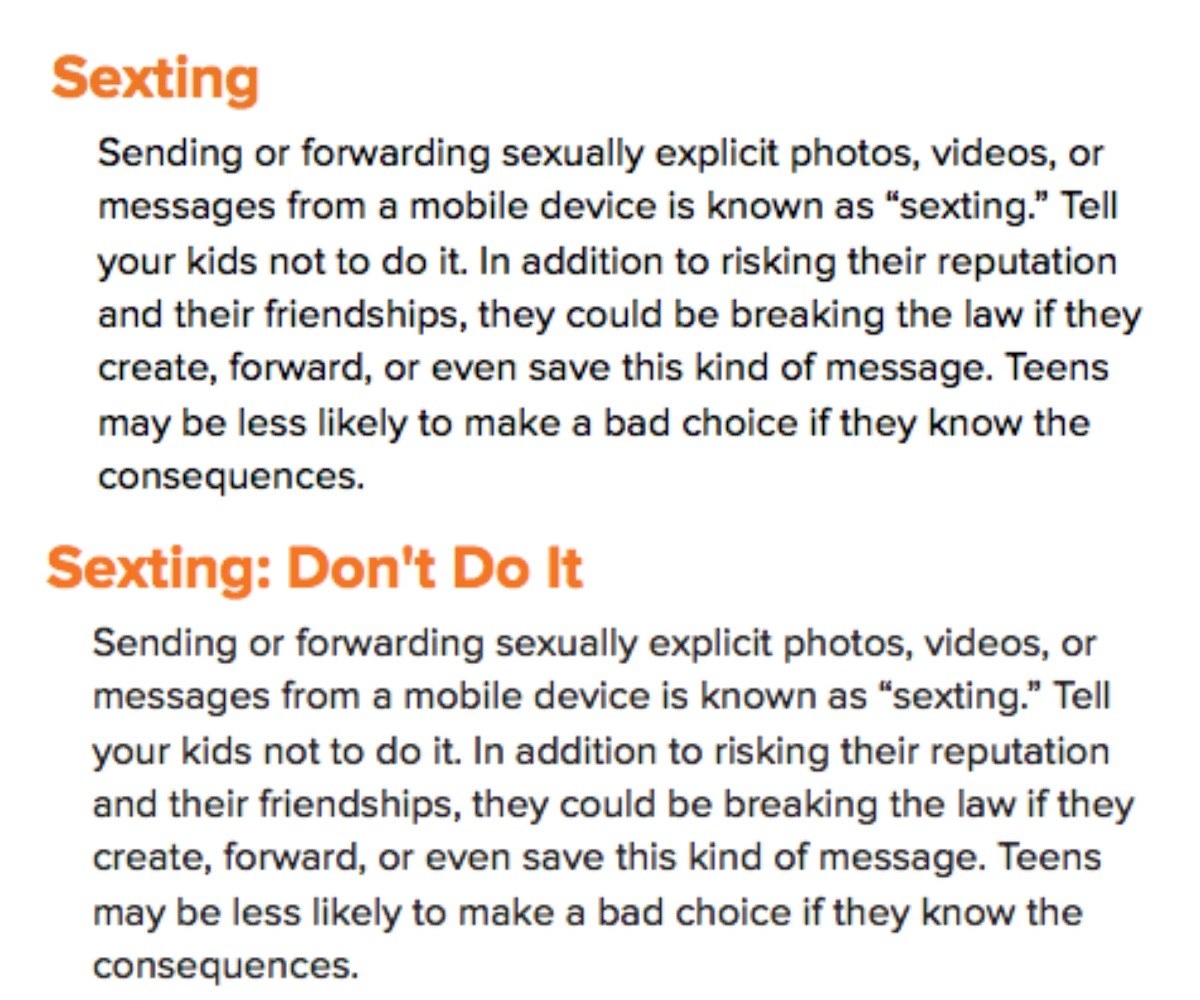 While she did not provide details of how she plans to implement Be Best, Trump highlighted things people, especially children, are already doing to illustrate her goals: a "buddy bench" at one school to ease loneliness; one teenager's viral video about her bullies; and organizations that help parents and children with opioid and other addictions.

Trump said she has already started working on Be Best's goals and plans to continue speaking with leaders in the technology industry about children's online habits, raising awareness around the importance of positive behavior, and working with those who have drug addictions.
"Most importantly, I will continue to travel and speak to children directly about both their victories and difficult realities that they face," she said.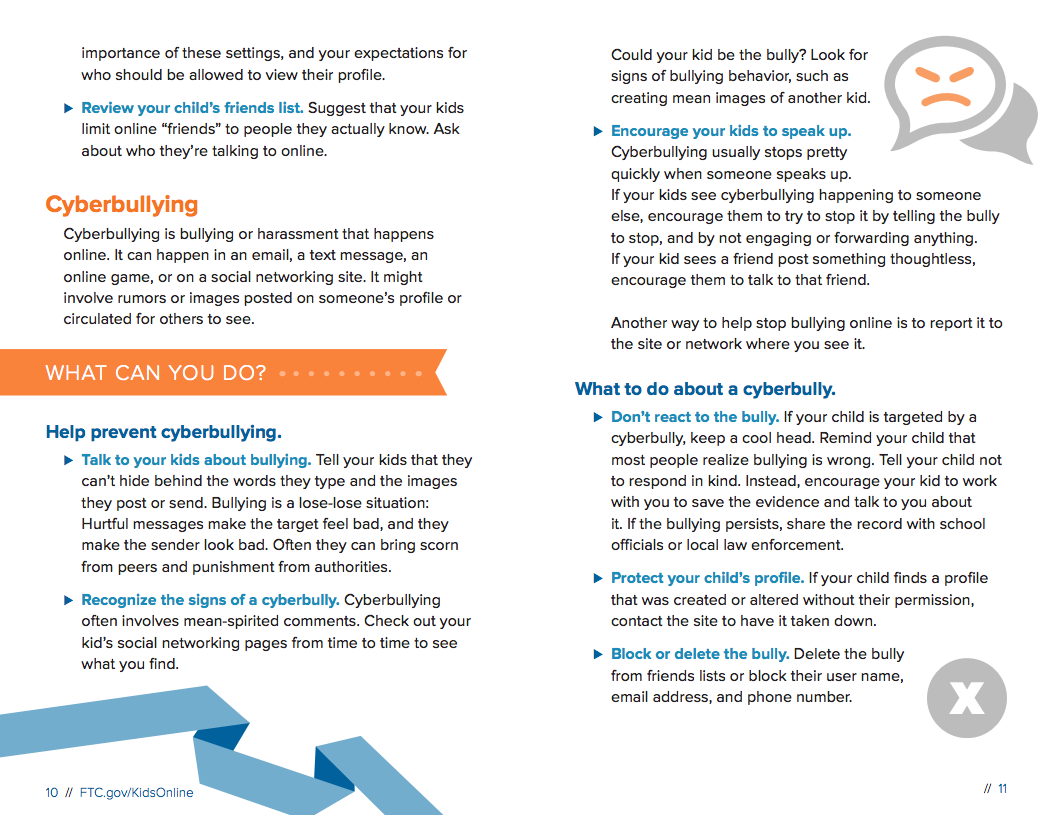 Critics, however, have expressed skepticism over the first lady's commitment and ability to combat cyberbullying given her husband's history of being combative on Twitter.

When asked about the apparent dichotomy of what Melania Trump was trying to do and what her husband does virtually every day on social media, White House press secretary Sarah Huckabee Sanders said cyberbullying has been a problem for children "over the last decade."
"The idea that you are trying to blame cyberbullying on the president is kind of ridiculous," she told reporters.
Following his wife's speech, President Trump congratulated her for being an inspiration.
"Melania, your care and compassion for our nation's children, and I have to say this and I say to all the time, inspires us all," he said.