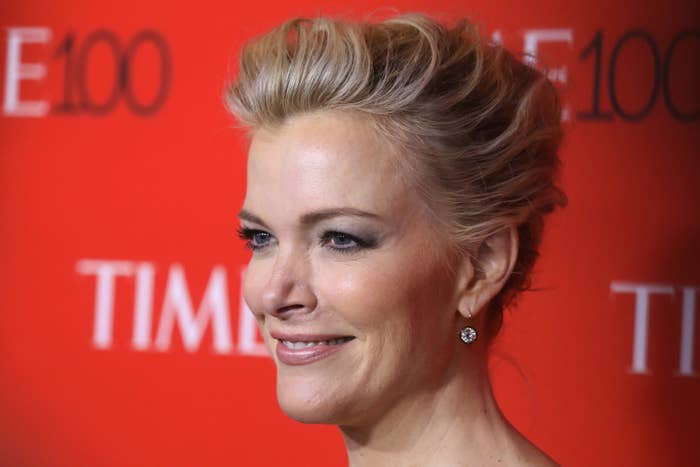 Bill O'Reilly, the former top-rated Fox News host, reached a $32 million settlement with network analyst Lis Wiehl in January over allegations of sexual harassment, the New York Times reported Saturday. After the settlement, Fox News restarted contract negotiations with O'Reilly and eventually reached an agreement to pay him $25 million a year for the next four years.

According to the Times, the allegations included "repeated harassment, a nonconsensual sexual relationship and the sending of gay pornography and other sexually explicit material to [the victim]."
Gretchen Carlson, another former Fox News anchor who alleged harassment against Fox News CEO and cofounder Roger Ailes and later settled with the network for $20 million, called the new allegations and settlement "horrifying."
On Monday, Megyn Kelly, a former Fox News anchor who now heads her own morning show at NBC, addressed the latest settlement on her program. Kelly has also alleged sexual harassment against Ailes and spoken out about the hostile work environment at Fox News.
"O'Reilly's claim that no one ever complained about him is false. I know because I complained," Kelly said, disclosing that she filed a complaint in November 2016. "This is not unique to Fox News."
In a clip Kelly played of O'Reilly appearing on CBS, he said, "I'm not interested in litigating something that makes my network look bad."
Today published her email to the presidents of Fox News about O'Reilly's comments in full: "Perhaps he didn't realize that his exact attitude of shaming women into shutting the hell up harassment — on the grounds that 'it will disgrace the company' is in part how Fox News got into the decade-long Ailes mess to begin with."
On the same day as Kelly's monologue, O'Reilly appeared on Glenn Beck's radio show, where he claimed that no one had ever filed a human resources complaint against him. He said the New York Times report was "a hit job to get [him] out of the marketplace."
"Their endgame is 'Let's link O'Reilly with Harvey Weinstein,'" O'Reilly said. "It's dishonest in the extreme. I can't comment unless I want seven or eight more years of litigation that puts my children in a kill zone." He said that the New York Times not printing the affidavit that he and Wiehl signed in January was dishonest.
He also posted pictures of letters written to him by Kelly and Carlson. The three worked together at Fox News.

Kelly's letter reads:
Dear Bill:

What a class act you are, coming to my baby shower. I was truly touched - I know how busy you are, especially that time of day. It meant a lot to me + Doug. And thank you for the darling bodysuits + snuggly – it's hard to believe will soon have a little human being in our lives tiny enough to fit in them.

You've become a dear friend (no matter what you say) + I am grateful to have you in my life.

-Megyn & Doug

Another letter written by Kelly thanks O'Reilly for promoting her husband Douglas Brunt's book and calls O'Reilly "a true friend + mentor."
Carlson's letter:
Bill –

Thank you for being the calm in the sea.

Thank you so much for supporting me.

Thank you for being my friend.

It means the world to me

GC
Since both Kelly and Carlson have alleged sexual harassment while they were at Fox News, it seems that in posting these letters O'Reilly is arguing that he's innocent because the two women thanked him.
O'Reilly told the Times, "I never mistreated anyone," and said the public outcry over allegations against him were "politically and financially motivated."

Carlson responded on Twitter: "So what. Still paid $32m."
The Times also released audio of an interview O'Reilly gave the reporters who reported the $32 million settlement. In the recording, an irate O'Reilly can be heard demanding the reporters "be human beings for once" and called the story "crap."

He also claimed to have "shocking information" to prove his innocence, although it's unclear what that information may be or if the letters from Kelly and Carlson were part of the exonerating evidence.
In the interview, O'Reilly suggested that the son of former Fox News commentator Eric Bolling died because of allegations against his father, which the Times also reported. "He's dead because of allegations made — in my opinion and I know this to be true — against Mr. Bolling," O'Reilly said on The Daily.
Bolling later issued a statement rebuking O'Reilly.
I believe it is beyond inappropriate for anyone to bring in the tragic death of my son Eric Chase Bolling. Just as Bill O'Reilly had wanted to shield his children from the allegations against him, I hope he will honor my request and avoid any future mentions of my son. My parting from Fox News was in no way connected to the tragic news of my son's passing. The coroner has in fact indicated to us that they believe it was an accident. Unlike others who left Fox News amid public allegations and extensive investigations, I parted ways with Fox News in an amicable way and any reference to a firing is flatly wrong.
O'Reilly later tweeted an apology to Bolling, who accepted.
CORRECTION
In a letter, Megyn Kelly thanked Bill O'Reilly for promoting her husband's book. A previous version of this post stated that she thanked him for promoting her own book.