Julia Louis-Dreyfus, the Emmy- and Golden Globe–winning star of Veep, has announced that she has breast cancer.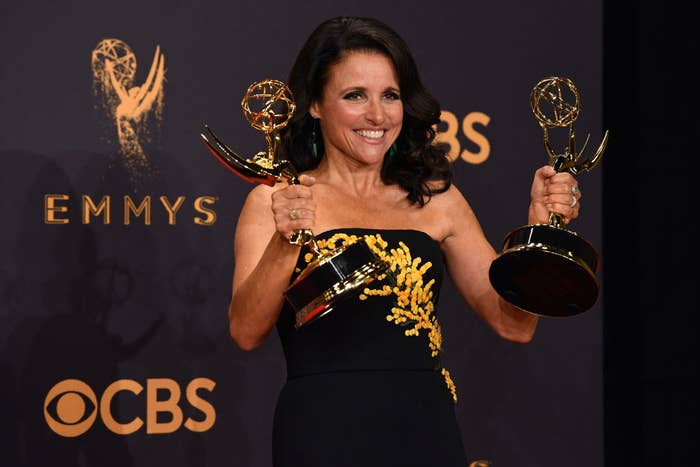 In a tweet posted on Thursday, she captioned it, "Just when you thought..." followed by a screenshot of a note that read, "1 in 8 women get breast cancer. Today, I'm the one."
"The good news is that I have the most glorious group of supportive and caring family and friends, and fantastic insurance through my union," she wrote. "The bad news is that not all women are so lucky, so let's fight all cancers and make universal health care a reality."
HBO spokeswoman Cecile Cross-Plummer told BuzzFeed News the actor received her diagnosis the day after the Emmy awards, where she won her sixth consecutive award for Veep.
But, Cross-Plummer said, Louis-Dreyfus's illness did not affect the decision to make this the final season of the show.
"We will adjust production as needed, but the writers will still be in the writing room," Cross-Plummer said. "We have every confidence she will get through this with her usual tenacity and undaunted spirit, and look forward to her return to health and to HBO for the final season of Veep."
Louis-Dreyfus's publicist declined to provide further details, but said the actor "is incredibly grateful for the outpouring of support and well wishes."
Those well wishes poured in on social media after news of the diagnosis hit, including from the former vice president himself.
And fellow actor Christina Applegate — who has had breast cancer and a double mastectomy — offered her help. "Mama, find me. Let's talk if you want," she tweeted.
Of course, people unleashed Veep and Seinfeld gifs.
Many fans are confident that "a strong fucking woman" could "kick cancer's ass."