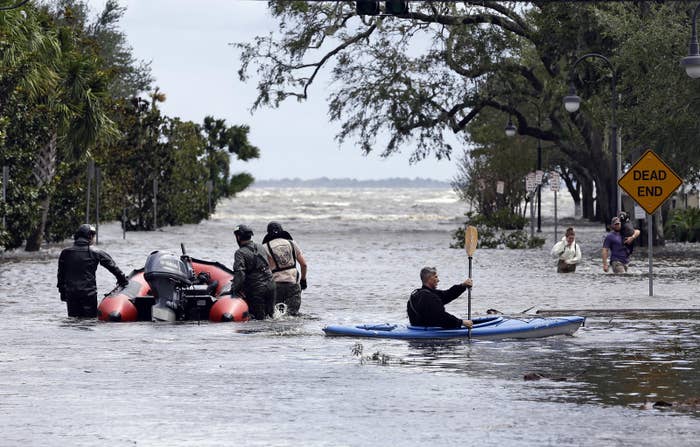 Record floodwaters in Jacksonville, Florida, crippled the city's infrastructure Monday as Irma continued to move north into Georgia.
Several bridges and the city's public transportation system had been closed since Sunday evening due to the floodwaters, though some highways reopened Monday night. Residents were asked not to needlessly draw down on already strapped city resources. The mayor even advised those who need rescuing to raise a white flag to draw the attention of first responders.
"Put a white flag outside your home that can be viewed so we can come get you," Jacksonville Mayor Lenny Curry said Monday. "The floodwaters are not going to recede today."

The St. Johns River, meanwhile, reached 5.22 feet above normal, surpassing the record of 4.1 feet set in 1965 during Hurricane Dora, according to the National Weather Service (NWS).
The City of Jacksonville account tweeted that the extent of the flood itself was the worst since 1846.
The National Weather Service and the city of Jacksonville also issued a shelter-in-place warning Monday until 12:45 p.m. ET as flash flooding peaked and waterways continued to overflow, particularly with high tide.
In addition to several of the city's major bridges, the airport had also closed as officials worked to reestablish operations.

Jacksonville schools were to be closed Tuesday pending further notice.
Also on Monday, Florida Gov. Rick Scott said he had been working with Jacksonville to facilitate rescue operations and that the worst of the storm had cleared the state.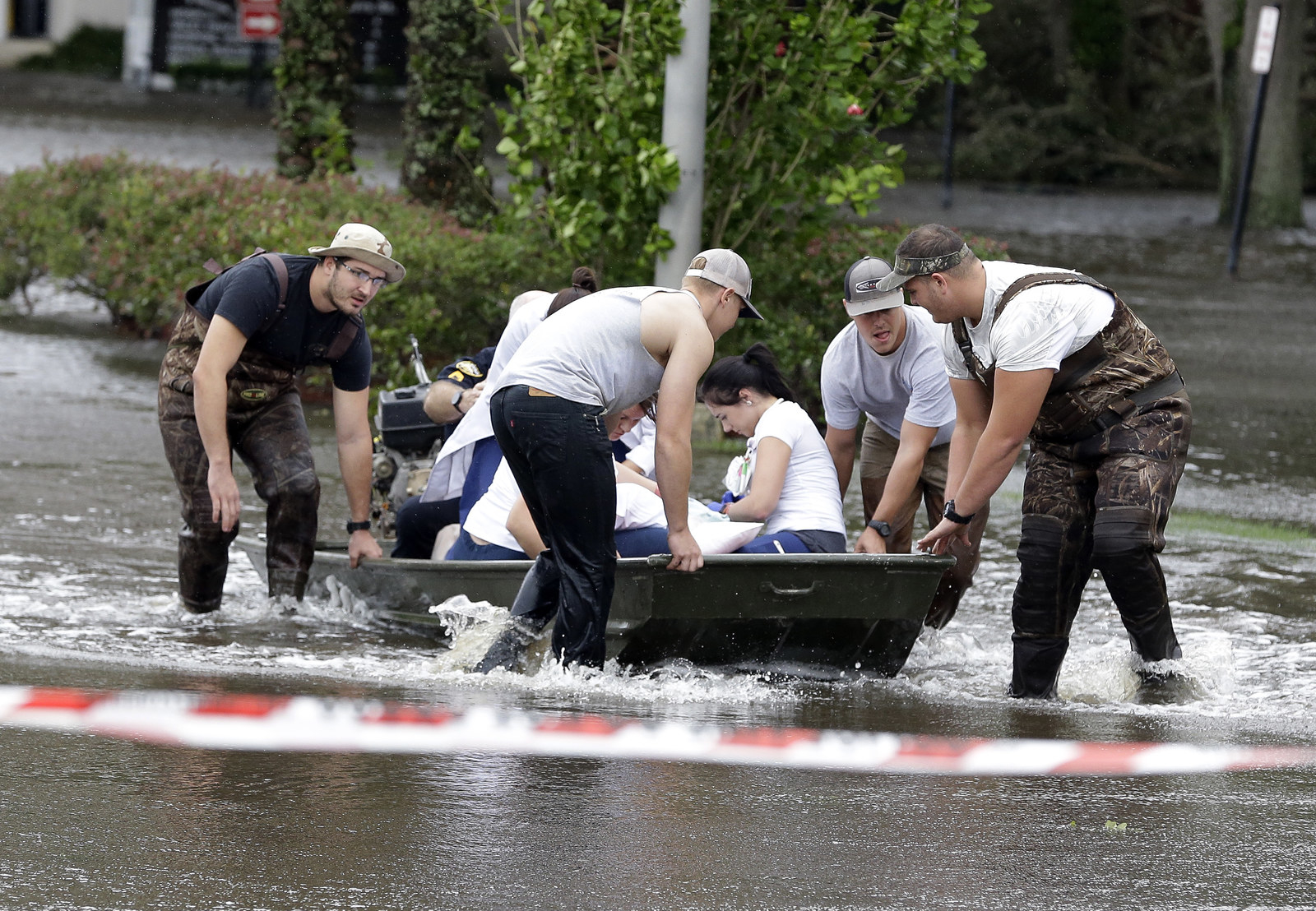 "I didn't see the damage I thought I would see," Scott said. "It's not as bad as we thought the storm would do. My heart goes out to the people in the Keys, though. It's going to be a long road, especially for the people in the Keys."
Still, he cautioned Jacksonville that even though Irma had passed, the city faced historical flooding along the St Johns.
"The biggest threat this week as Irma leaves will be river flooding," he said.
UPDATE
At 6 p.m. ET, the city of Jacksonville's official Twitter account posted that some of the bridges closed due to high water had reopened.