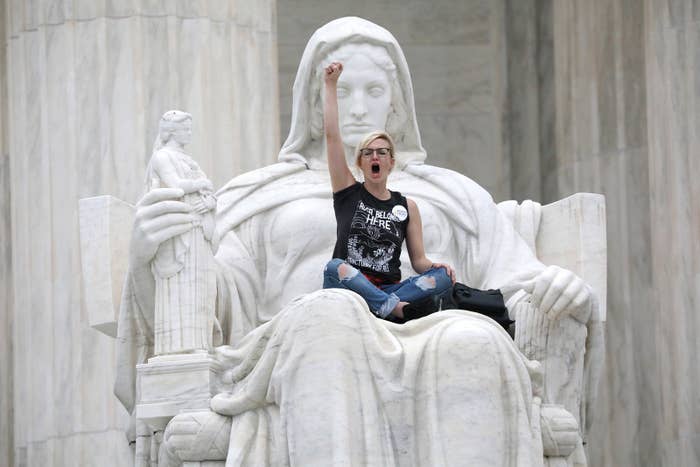 Hundreds of protesters swarmed Capitol Hill, the steps of the Supreme Court, and the streets of Washington, DC, Saturday to express their opposition to the confirmation of new Supreme Court justice Brett Kavanaugh, who has faced multiple allegations of sexual misconduct.
Unprecedented protests have already rocked Capitol Hill in the week leading up to Saturday's vote, when the Senate divided along near partisan lines to confirm Kavanaugh to the court. Kavanaugh was sworn in at the Supreme Court later Saturday night.
Protesters screamed "Shame!" multiple times during the confirmation vote, prompting Vice President Mike Pence to dispatch a sergeant-at-arms to make arrests.
The allegations against Kavanaugh have captivated and deeply divided the nation, particularly after the emotional testimony of Kavanaugh and California professor Christine Blasey Ford before the Senate Judiciary Committee last week. Ford has accused Kavanaugh of attempting to rape her while the two were in high school.

A Capitol Police spokesperson said that 164 protesters were arrested, 13 from the Senate galleries above where the confirmation vote took place.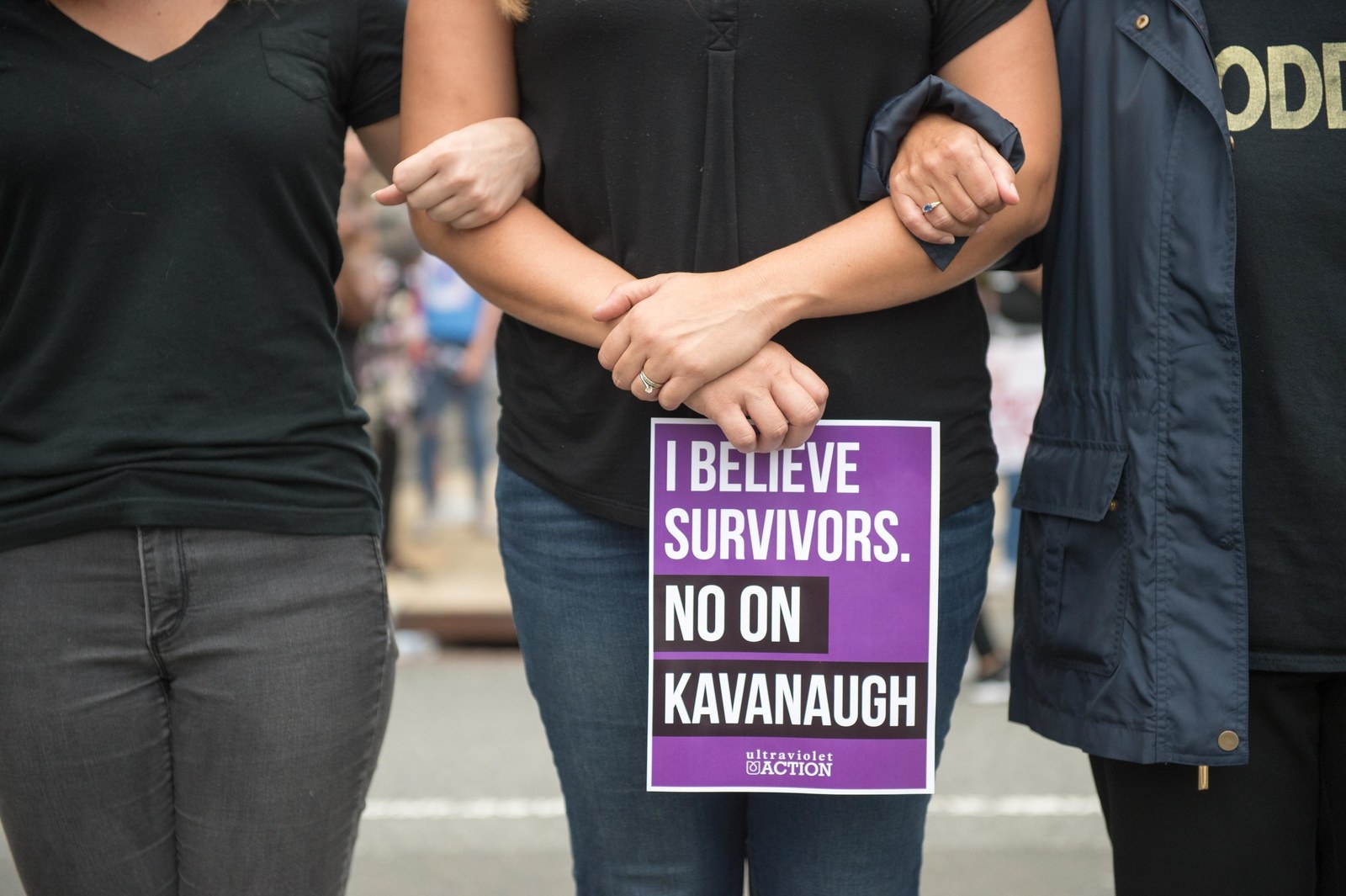 Videos show dozens of people being taken into custody.
Many chants and protests accused members of Congress of ignoring victims of sexual assault.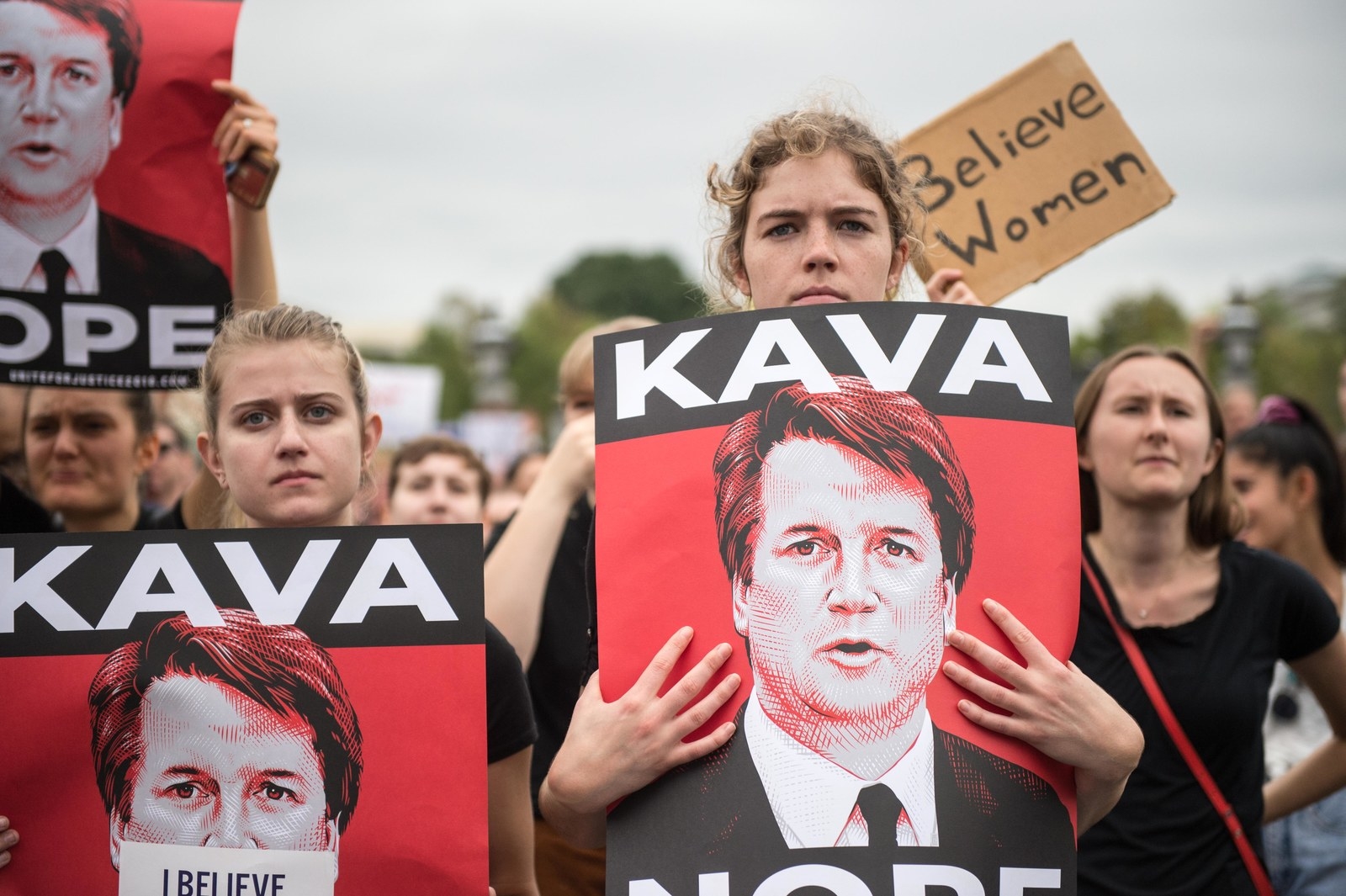 Alaska Sen. Lisa Murkowski, the sole Republican who voted "no" on Kavanaugh, said of the protesters at the hearing, "I don't know what you were doing when those voices were shouting and the screams — and I'm sure tears — but I was closing my eyes and praying, praying for them, and praying for us, and praying for the country."
Traveling on Air Force One to a rally in Kansas, President Donald Trump told reporters the "screamers in Congress" were "phony" and "orchestrated." He tweeted that the crowd of protesters was small and that the media had exaggerated its size.
Capitol Police did not provide an estimate of the crowd sizes.

Asked about his comment that it was a "scary time for young men in America" and about the large number of women protesting against Kavanaugh's confirmation, Trump claimed that "women were outraged at what happened to Brett Kavanaugh."

"You have a lot of women that are extremely happy. A tremendous number of women," he said, according to the White House pool. "Because they're thinking of their sons, they're thinking of their husbands and their brothers, their uncles, and others. And women are, I think, extremely happy."

Previously, Trump asserted without evidence that billionaire George Soros had paid people to protest against Kavanaugh, a claim he repeated to reporters on board Air Force One Saturday.

Following the Senate's vote, protesters occupied the steps of the Supreme Court, chanting "We believe survivors" and "Hey hey, ho ho, Kavanaugh has got to go." Officers blocked the doors to the court, facing off against the crowd.
At one point, protesters pushed past a police line to the door of the Supreme Court itself.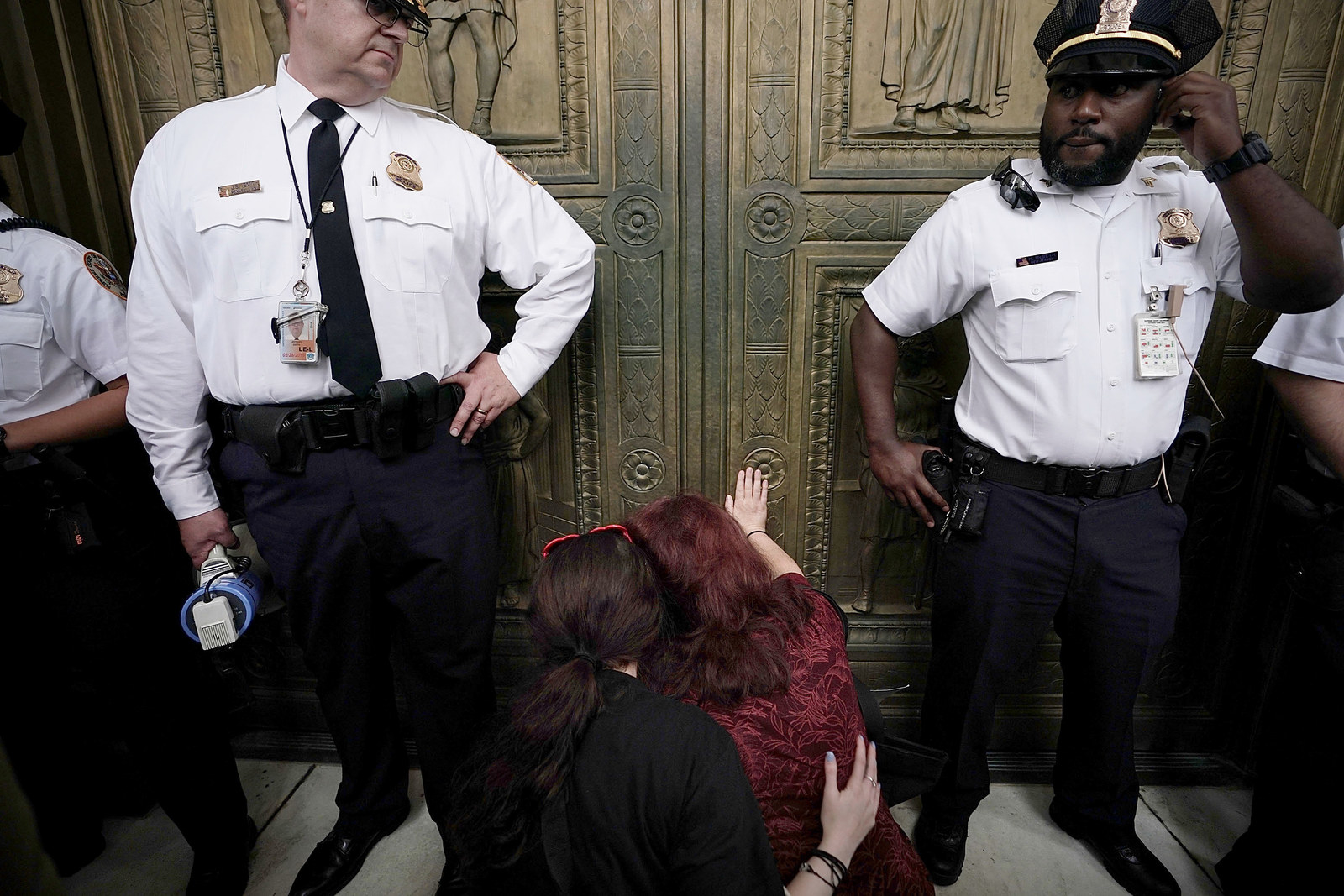 For many, the vote took on significance beyond the Supreme Court and served as an indicator of the nation's attitudes toward sexual assault and its consequences.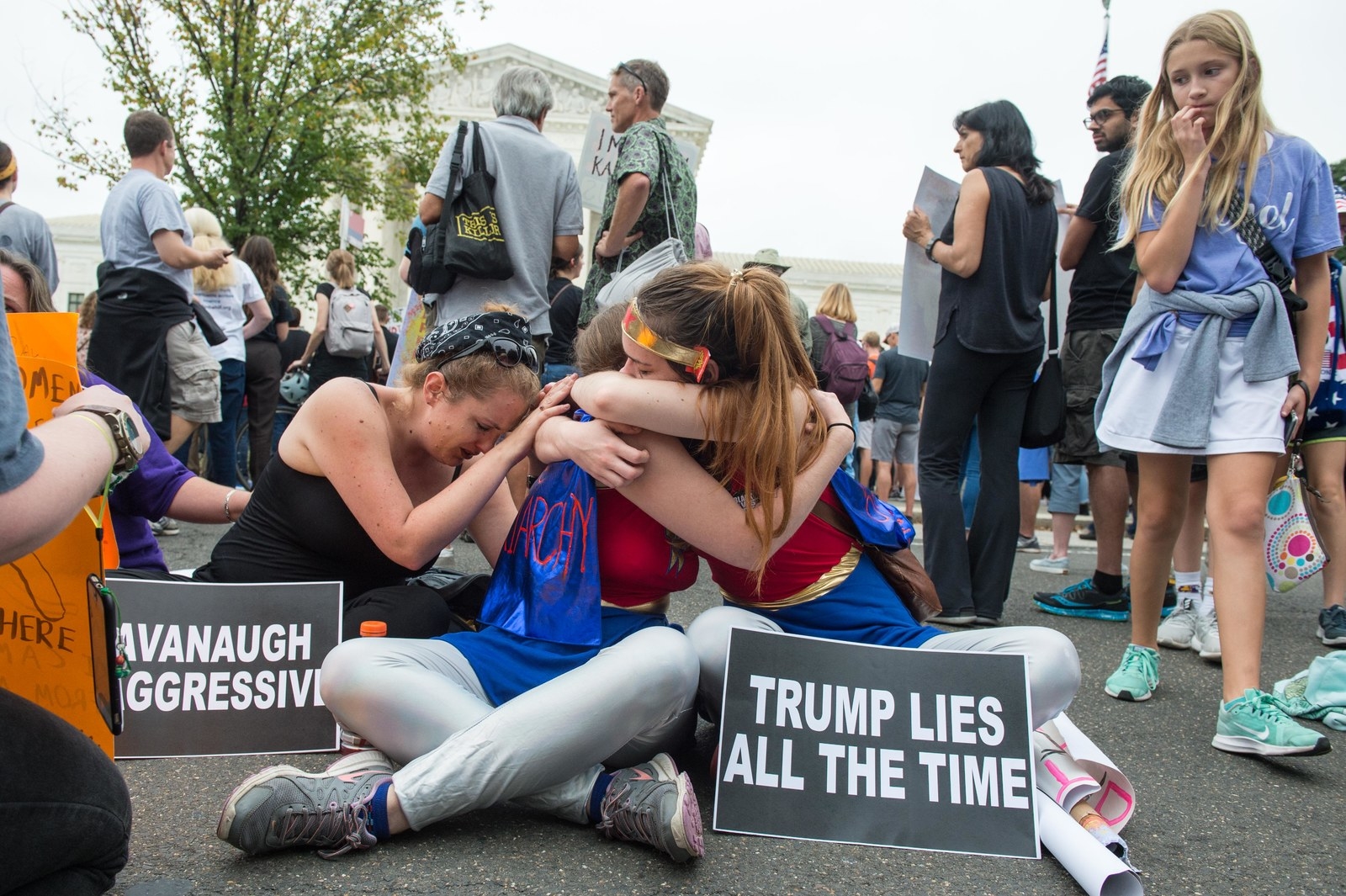 Protesters traveled to Washington from around the country.
And rallied in their home cities.
New York City's Union Square was packed with demonstrators.
Protests also took place in Seattle, Oakland, Cleveland, and several other cities around the country.