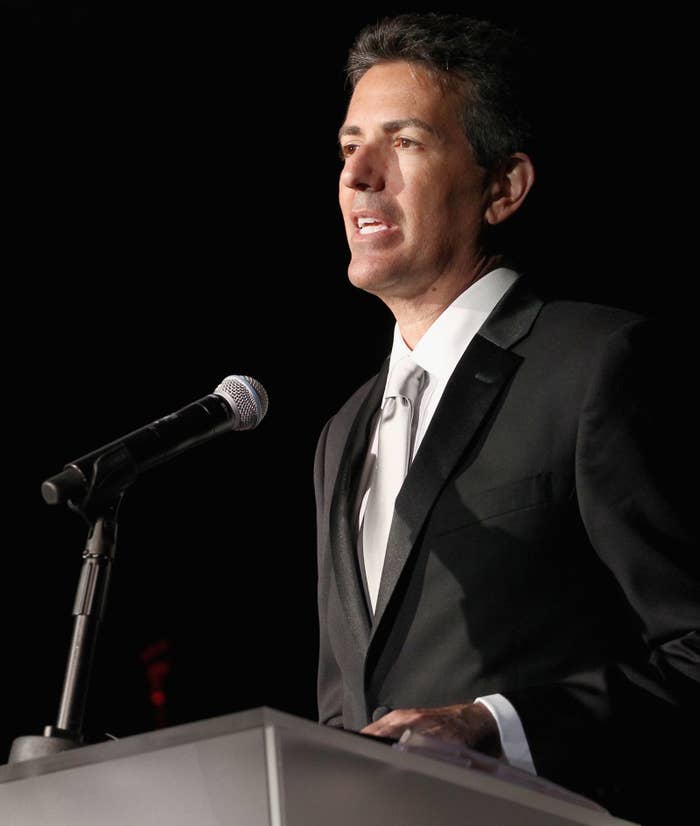 The chief executive of the Humane Society resigned Friday amid an investigation into sexual harassment allegations and a revolt among his staff and board members.

"Today, the Humane Society of the United States accepted the resignation of President and CEO, Wayne Pacelle," the organization announced on Twitter. Pacelle had worked for the Humane Society since 1994.
Kitty Block, president of the division that governs the Humane Society's international locations, will replace Pacelle, according to a statement.

"We are profoundly grateful for Wayne's unparalleled level of accomplishments and service to the cause of animal protection and welfare," Rick Bernthal, chair of the Humane Society's board, said in the statement.
Bernthal did not mention the allegations against Pacelle, but earlier said that "many of the allegations were explosive in nature," and that "reading or hearing about them is a shock to anyone."
The allegations involve women in senior positions at the organization who felt their warnings and complaints about misconduct were ignored. According to the Washington Post, one woman said Pacelle kissed her against her will in 2005 when she was an intern. A former employee also alleged that a year later, Pacelle asked to masturbate in front of her and proposed giving her oral sex in a hotel room.

Pacelle's resignation was a sharp turn from the Humane Society board's vote Thursday to allow him to remain in his position. Seven board members resigned in protest of that decision, and staff members threatened a walkout.
Board member Erika Brunson also resigned alongside Pacelle Friday. The Humane Society did not give a reason for the resignation, but Brunson was reportedly the only board member to not only respond to an email warning of pervasive sexual misconduct, but personally attack the sender, the Washington Post reported.

The Humane Society did not immediately respond to a request for comment.