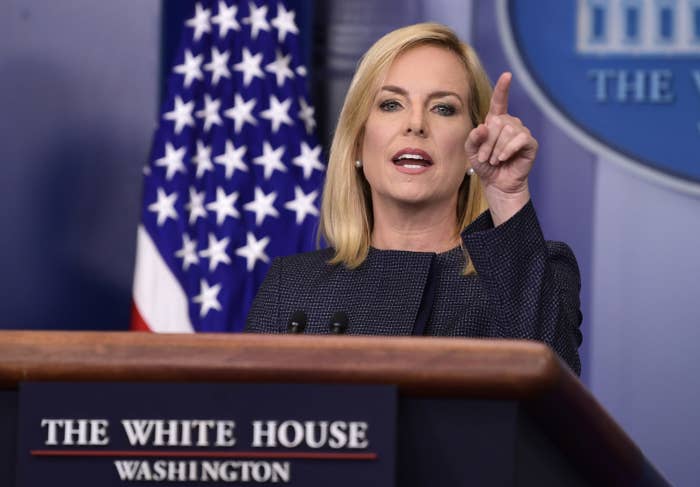 The Department of Homeland Security on Thursday dismissed conspiracy theories that said one of its memos appears to mimic a famous white supremacist slogan.

The February press release has a 14-word title, "We Must Secure The Border And Build The Wall To Make America Safe Again," which resembles the grammatical structure of a common white supremacist slogan known as "The 14 Words": "We must secure the existence of our people and a future for white children."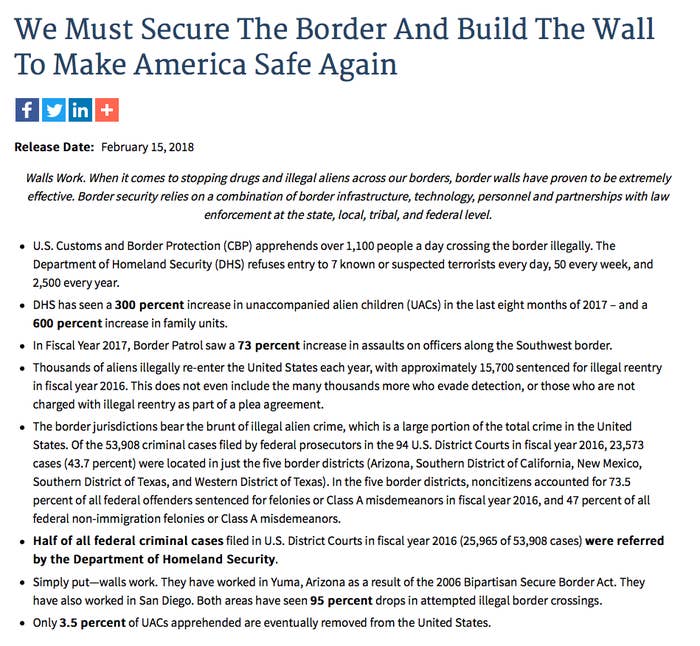 "This is an actual story on an official government website with a 14-word headline starting with 'we must secure'. This is not an accident. There are actual Nazis-who-call-themselves-Nazis at DHS," wrote Laurie Voss, an executive at the Oakland software company npm.
A white supremacist terrorist coined the phrase while in prison for participating in the 1984 murder of a Jewish talk radio host in Colorado.
DHS, however, dismissed the theory: "This is a Twitter troll conspiracy theory that on its face is beneath any credible media outlet," a spokesperson for the department said in a statement.

But Voss and others on social media hinged their theory on DHS using the number 88 in a data point: "On average, out of 88 claims that pass the credible fear screening, fewer than 13 will ultimately result in a grant of asylum." The number 1,488 is a common white supremacist sign referring to the 14 Words and the eighth letter of the alphabet, H, which represents the phrase "Heil Hitler."
DHS officials did not immediately comment on why they would use 88 instead of something standard like 100, which would offer a more clear percentage. However, Reuters reported, citing US Citizenship and Immigration Services data between July and September 2016, immigration officers accepted roughly 88% of the claims of credible fear needed for asylum applications to move forward.
The conspiracy theory surfaced as scrutiny of Immigration and Customs Enforcement, which is part of DHS, is at an all-time high as debate rages over President Trump's policy of separating immigrant families at the border. Protesters have accused ICE and DHS of being "white supremacist organizations" for their detention of immigrants.

Kevin Collier contributed reporting to this story.