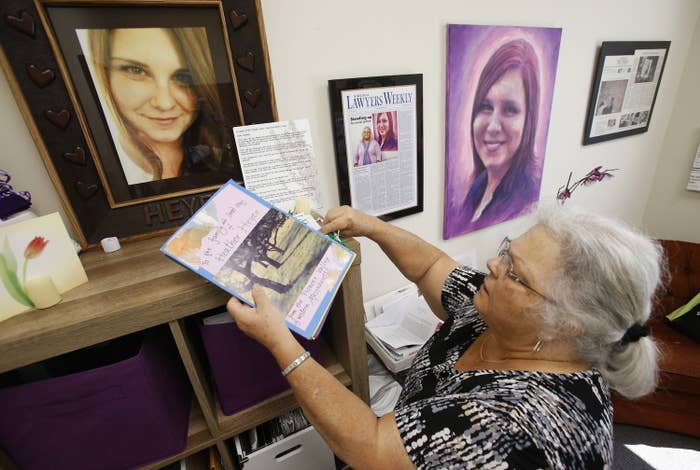 CHARLOTTESVILLE, Virginia — The white supremacist convicted Friday of first-degree murder for killing anti-racist protester Heather Heyer at 2017's Unite the Right rally won't face the death penalty until his federal trial next year. And Heyer's father is more than OK with that.
"I don't relish the thought of him getting the death penalty. That's my belief," Mark Heyer told BuzzFeed News by phone in Florida before the verdict was reached. "I'd rather him get his heart straight and get life [in prison]."
James Alex Fields Jr. was found guilty of first-degree murder and other charges Friday for ramming his car into a crowd of people in Charlottesville, Virginia, killing Heather Heyer and injuring scores of other counterprotesters at the white nationalist rally. The death penalty isn't on the table for the state's case when his sentencing hearing starts on Monday. However, he will face the possibility of a death sentence next year if he's convicted at his next trial on federal hate crime charges.
During Fields' trial, defense attorneys did not dispute that he was the one who drove the Dodge Challenger into the crowd, but they argued he did so because he was in fear for his life. However, prosecutors used video and phone records, as well as earlier social media posts, to prove what they said was a calculated effort to inflict harm on the counterprotesters.

Heather Heyer's mother, Susan Bro, did not comment Friday after the verdict, but in an earlier email to BuzzFeed News she said the decision on whether to pursue the death penalty will ultimately be made by officials, not the family. That said, Fields' death "would not bring Heather back," she wrote.
Bro has taken up her daughter's activism in the ensuing year, appearing at notable events like the 2017 Video Music Awards to implore viewers to "make Heather's death count" in the fight against racism.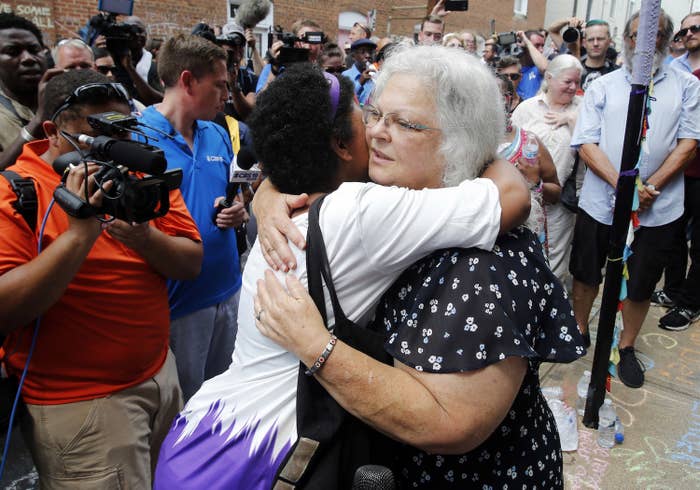 Whatever happens, Mark Heyer said he forgives Fields because he has to do "what the Lord taught" him.
"He was too stupid and too young to realize what he was about to do would change his whole life. I think about his mother and what she's having to go through," he said.

Mark Heyer knows Fields will get some form of punishment, saying he is "still going to have to pay the price," but ameliorating the hate he sees as his motivation for the 2017 attack is more important to him than retribution.
"What happened to make him hate that much?" he said. "You don't just wake up in the morning like that. He had hatred building up in him for years."