Users of GroupMe on Wednesday reported getting spam messages promoting diet pills or asking for Bitcoin.
This reporter got a message that read, "Hey Blake! Happy New Year!" and included a mysterious link followed by "(christmas tree)," from someone who hadn't made contact in several years.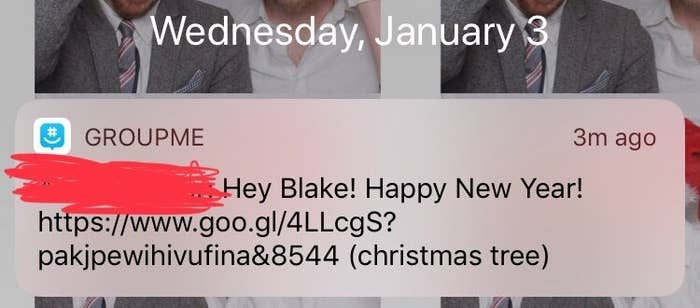 GroupMe, owned by Microsoft, allows people to create and manage group chats on smartphones. Details about the nature or size of any potential breach remain unclear, but the app has millions of users.
A Microsoft spokesperson said in a statement, "Some GroupMe customers reported that their accounts were being used to send spam mails. We looked into this and determined that the security of the GroupMe service wasn't affected."

The link led to a post titled "Weight Loss Pill That Naturally Burns Fat Gets Biggest Deal In Shark Tank History" on dietweight4loss.com.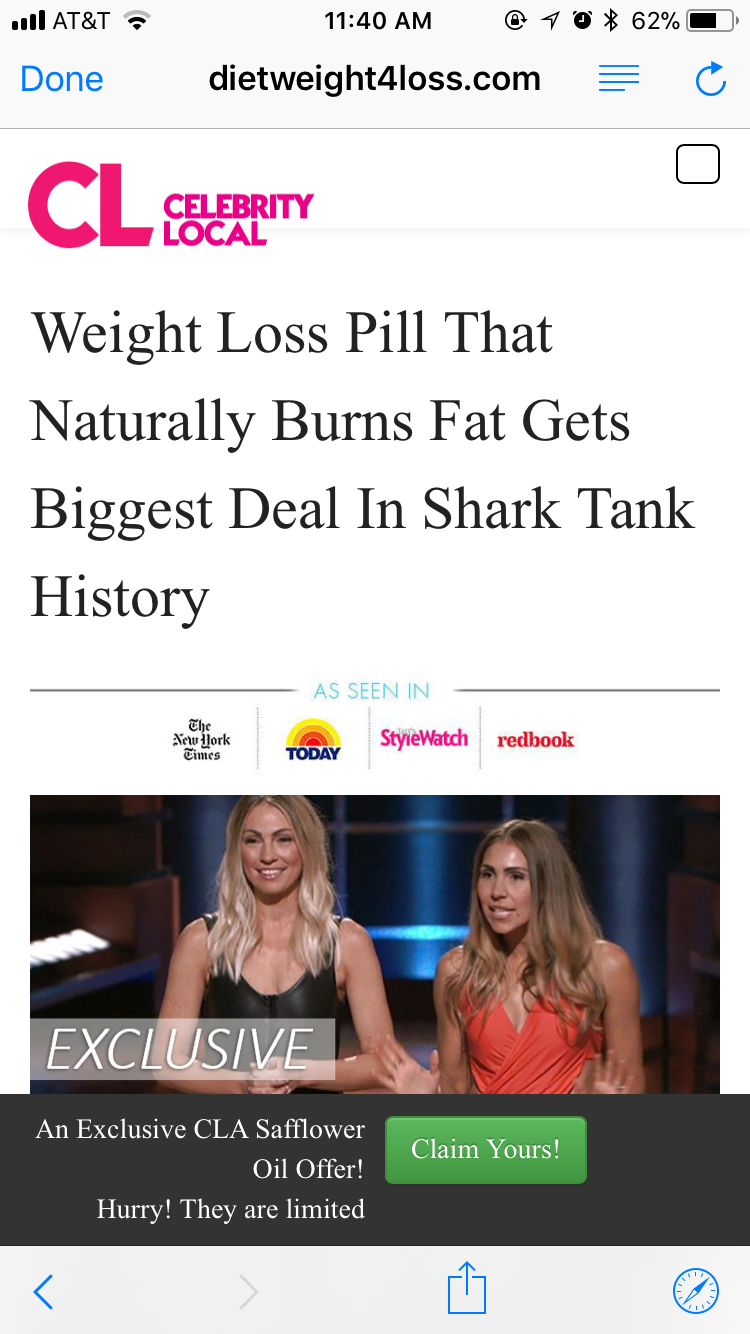 Google has flagged the site as a possible scam. Upon trying to access dietweight4loss.com on a desktop browser, Google Chrome warns that there is a "deceptive site ahead: Attackers on diet4weightloss.com may trick you into doing something dangerous like installing software or revealing your personal information."
The diet4weightloss page claims sisters Anna and Samantha Williams won investment for their company, CLA Safflower Oil, on Shark Tank. It links numerous times to "an exclusive CLA Safflower oil offer!" The same post appears on healthleaks247.com. ABC, which broadcasts Shark Tank, did not immediately respond to questions about the claims.

However, the UK Mirror reported that these two women are actually Shelly Hyde and Kara Haught, who went on Shark Tank to pitch their women's swimwear business. According to the Mirror, the two are aware their pictures are being improperly used to hawk other products.

Other sites have documented a scam that uses the same images and story formula as the one linked to in the GroupMe message. Other sites substitute beauty products or other health supplements for CLA Safflower Oil, or say the sisters won Dragon's Den, a British Shark Tank–style show.
Meanwhile, people are complaining on Twitter and apologizing to their contacts for the messages.
Other people on Twitter said that they received GroupMe DMs asking for Bitcoin.