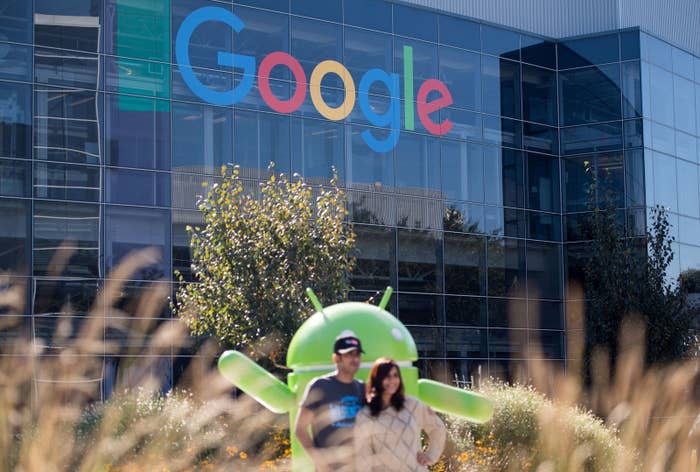 Google is finally cracking down on apps in the Play Store that don't do enough to protect users' privacy. The company has quietly been warning Android app developers to fix apps that are in violation of Google's User Data policy. Google is giving them two options, according to its email: Link to a valid privacy policy, or remove any requests for users' personal information. Developers have until March 15 to comply or will face "limited visibility" in the Google Play store, a punishment that ranges from hiding the app from top and trending lists to removing it entirely from the Play Store.

It's been a common complaint for years that the Play Store is full of "shovelware," meaning apps full of mediocre content that are cheaply produced en masse. Creators of this category of app, also known as "zombie apps," may not take the time to craft privacy policies that stand up to Google's test.
Google's User Data policy mandates that an app that handles users' personal information must have a working privacy policy that "comprehensively discloses how your app collects, uses and shares user data, including the types of parties with whom it's shared." The app must do so "prominently," according to the User Data policy, meaning users should be able to see it. Any app handling personal information must also "Handle the user data securely, including transmitting it using modern cryptography (for example, over HTTPS)."
Some developers were confused. And upset.
Some people did not care.
Google told BuzzFeed News, "The update to our privacy policy (in the Google Play Developer Program Policies) was actually made last August and is consistent with industry practices. Since then, we have been sending regular reminders to developers to comply with this change."

An app that records personal information but gives no discernible privacy policy faces fines or even suspension for deceptive practices. The FTC fined social networking app Path $800,000 in 2013 for illegally collecting personal information from children under 13 because it did not offer users an obvious opt-out option. Tech companies have varying stances on privacy, which is smart to keep in mind when downloading apps and accepting their permission requests.