George R.R. Martin, the author of Game of Thrones, is developing one of his older stories, The Ice Dragon, into an animated movie in partnership with Warner Bros.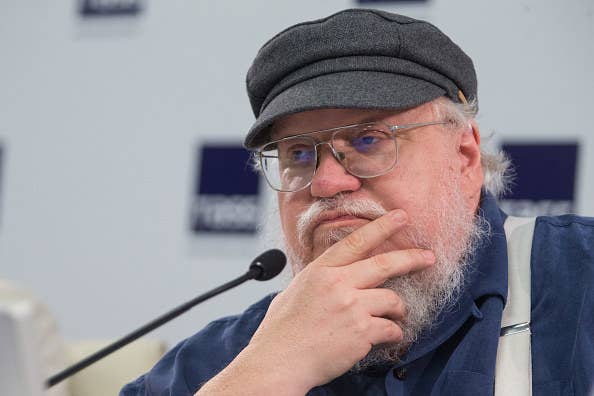 The illustrated children's book follows a young girl named Adara as she makes friends with an ice dragon after the death of her mother. The dragon, once a feared creature, comes to her defense in unexpected ways because of their friendship.
Martin has said that The Ice Dragon is not set in the same world as Game of Thrones.
Martin will be a producer on the movie, and his manager, Vince Gerardis, will serve as the executive producer, a Warner Bros. spokesperson said. No timeline for the movie's release was given.
He tweeted screenshots of the book's artwork alongside the announcement. The tweet said the book "holds a special place in George's heart."
Fans of Martin's work were...stoked.
Especially since the story means a lot to readers.
Buuuuut it doesn't mean as much for some as the next book in the Song of Ice and Fire series, The Winds of Winter.
Martin is known for taking several years to finish the books in Ice and Fire, often because he's working on other projects in between releases, like serving as an executive producer for Game of Thrones on HBO, which is expected to premiere its final season in 2019.
The first book in the series, A Game of Thrones, was published in 1996, and the fifth and most recent, A Dance With Dragons, came out in 2011.
Those fans didn't mince words.
"FINISH THE BOOKS FAT MAN!"