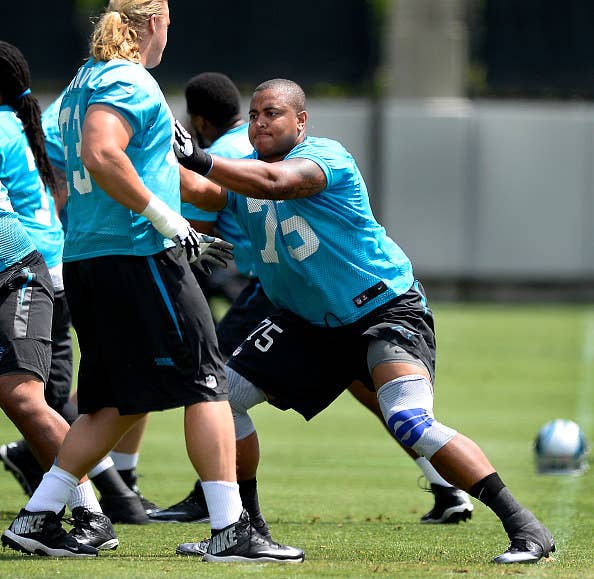 A former NFL player was arrested Thursday after posting a picture of a gun to Instagram that reportedly prompted a Los Angeles high school to close.

Jonathan Martin, a former Miami Dolphins player, posted a picture of a shotgun and ammunition Thursday and wrote, "When you're a bully victim & a coward, your options are suicide, or revenge."
A Los Angeles Police spokesperson said an individual whose social media post prompted the school to close had been apprehended, but did not comment on their identity. However, sources confirmed to the Los Angeles Times that Martin was the one who had been apprehended.

In his Instagram post, he tagged former teammates Richie Incognito and Mike Pouncey, as well as the Miami Dolphins and Harvard-Westlake, a private school in Los Angeles that Martin attended.
Martin left the Dolphins in 2013 after alleging that Incognito and other teammates had bullied him, including threatening him and his family, sometimes with racial slurs. In response, the team suspended Incognito for a year. Martin retired from professional football in 2015.
Harvard-Westlake closed Friday after it became aware of a "disturbing and possibly threatening social media post attributed to a former student," Shauna Altieri, assistant director of communications for the school, said in a statement.
"The safety of our students, faculty, and staff is always our top priority, so we made the decision to close both campuses of our school today," Altieri added.