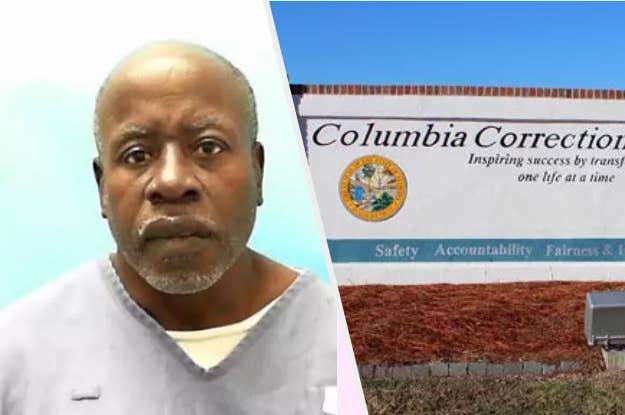 A Florida inmate reportedly strangled his cellmate, carved out his eyeballs, then walked into the prison's cafeteria wearing one of his ears on a necklace before officers noticed anything was wrong.
The Miami Herald, citing multiple prison sources, reported that the gruesome killing occurred Thursday morning in a building separate from the main facility at Columbia Correctional Institution, where hours later a battle between two rival gangs armed with knives and other weapons erupted.

The inmate who was killed was identified as 58-year-old Larry Mark, who was also listed in prison records as being deceased as of Thursday. Mark, who had been at the prison since 1982, was serving a life sentence for murder, records show.
Prison officials, however, declined to comment to the Miami Herald on how Mark died, or to identity his attacker.
The prison and the Florida Department of Corrections also did not immediately respond to BuzzFeed News' request for comment. However, sources told the Herald that the attacker had become irritated with Mark before killing him and mutilating his body, leaving his eyeballs in a cup to consume later before going to breakfast.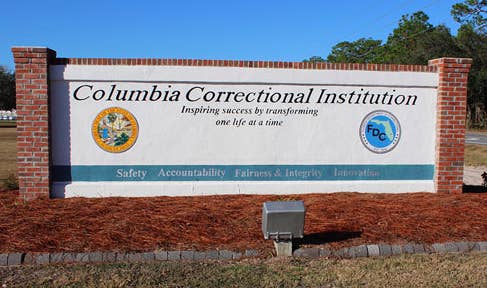 Only two officers were patrolling Mark's dorm at the time of his death, according to the Herald.
The Florida Department of Corrections (FDC) released a statement saying that 10 inmates at Columbia were involved in an altercation the same day, four of whom had to be taken to the hospital.
In a statement to the Herald, the FDC would not elaborate on Mark's death, but said an investigation had been launched.
"Any loss of life at the hands of an inmate is intolerable, and we are working with our partners at [the Florida Department of Law Enforcement] to investigate this death and ensure anyone responsible is held accountable to the fullest extent of the law," a spokesperson said.
According to the Herald, a potent mix of problems — staffing cuts, growing violence, the introduction of synthetic marijuana and inexperienced guards — has left Florida prisons struggling to adequately inspect cells for weapons and contraband, let alone control inmates.