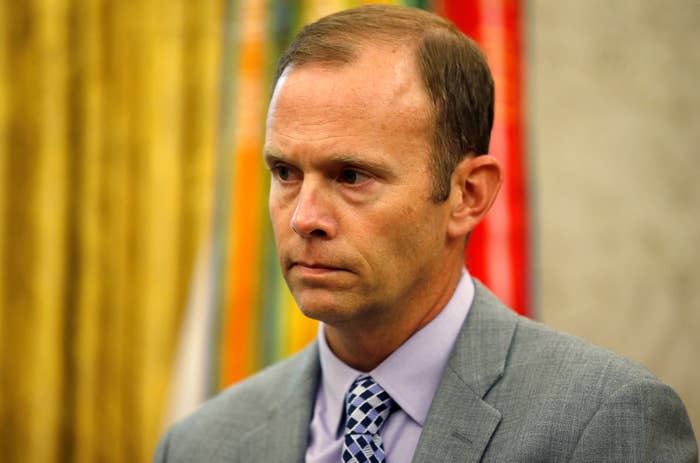 The head of the Federal Emergency Management Agency criticized residents of the Florida Panhandle on Friday for not evacuating in advance of Hurricane Michael, which made landfall this week as the region's most powerful storm on record.

"A lot of people don't pay attention to anything we say or do when it's a blue-sky day and nothing's happening," FEMA Administrator Brock Long said at the press conference.
"It's frustrating to us because we repeat this cycle over and over again," he continued. "You see this enough in your career, you get ticked off about it."
Michael made landfall Wednesday with 155 mph winds and record storm surge, killing at least 12 people and leaving widespread ruin in its wake. Long called it "one of the most devastating storms this country has seen since 1851."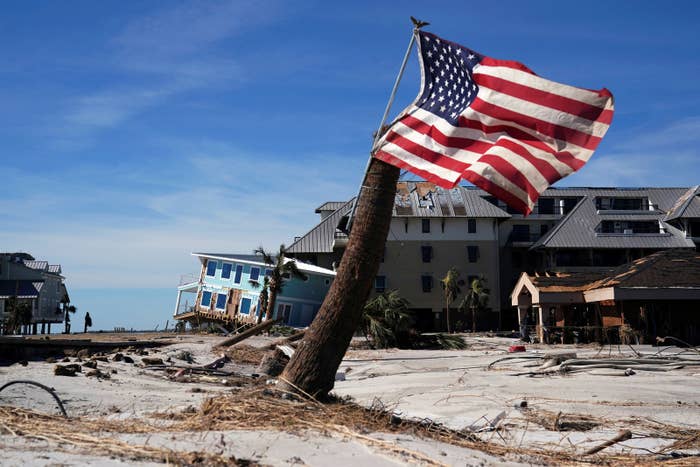 Authorities had repeatedly warned residents of the Florida Panhandle to evacuate ahead of the dangerous storm, placing 13 counties under mandatory evacuation orders and six others under voluntary ones.
Long said that most people don't understand that the majority of deaths and property damage during hurricanes occur from storm surge, not wind.
"Anybody that doesn't heed a warning to evacuate, particularly the coast, we ask them to do so because of the ocean rising and pushing buildings down. Very few people live to tell what it's like to experience storm surge," Long said.

He lamented that people in at-risk areas have ignored lessons from previous disasters.
"Unfortunately in this country, we seem to not learn the lesson," he said. "You've got to mitigate your homes. You've got to understand why we ask you to evacuate."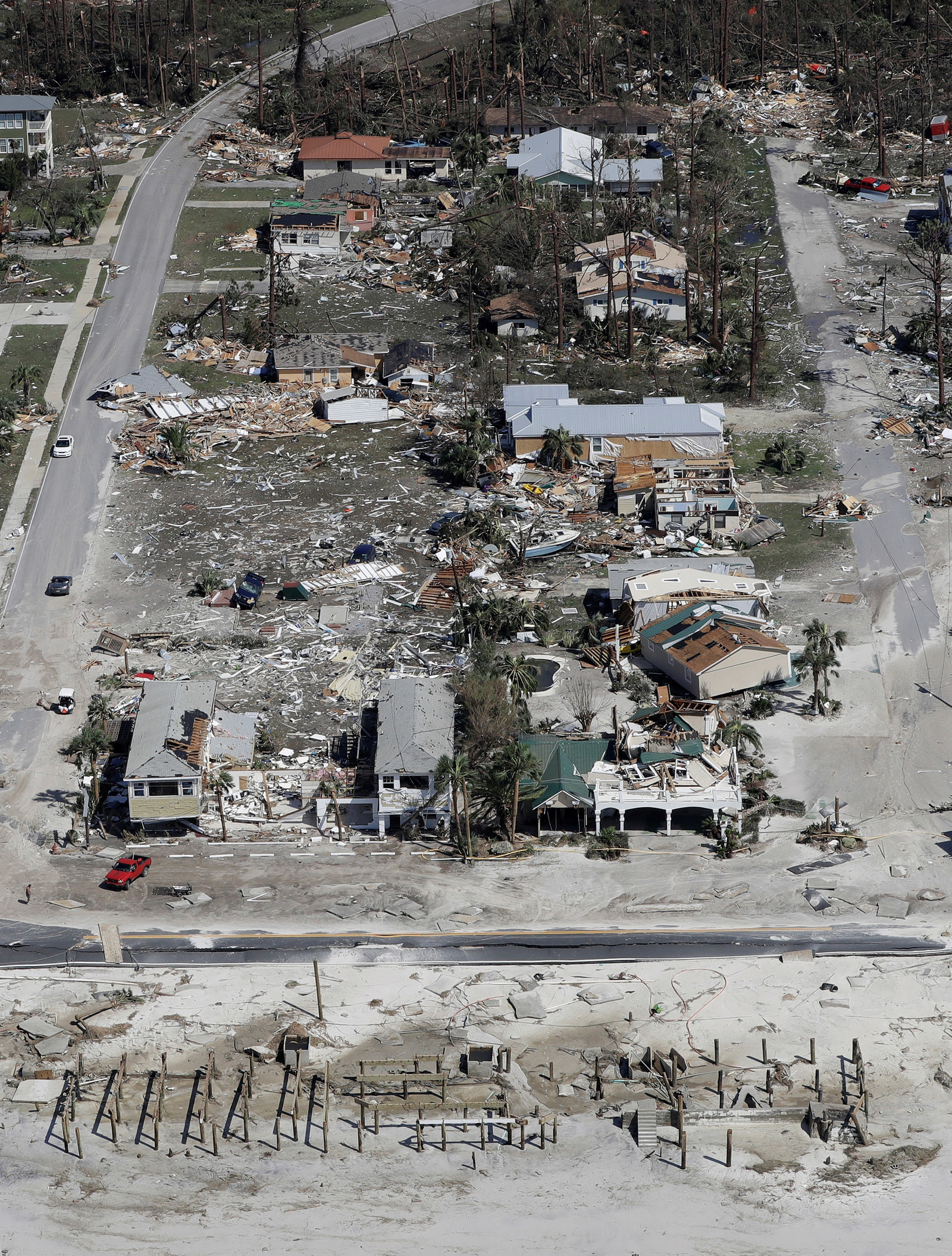 Long called on local governments to update their building codes with higher standards as they rebuild. Building codes, he said, were the key to being better prepared for storms, rather than a larger response after a devastating event from FEMA.

"I hope that when you go back to rebuild these areas, you do so in a resilient fashion, that you don't rebuild to the same standards, that we have local and state governments start to implement real building codes across this country," he said.
The FEMA administrator also wished for a revised National Flood Insurance Program and education on the types of insurance homeowners require.
"We see far too often that people pay off their mortgage, let their insurance lapse, and then their house burns down," he said. "Insurance is the first line of defense."
Despite his criticism of the public response to the storm, Long praised Congress for passing the Disaster Recovery Reform Act last week, which, he said, "made predisaster mitigation a priority." He called it "huge for [the agency]."
But he warned people to remember the destruction Michael brought with it as the consequences of unpreparedness.
"What I'm afraid of is hurricane amnesia," he said. "Ten years go by, and we forget what happened in Mexico Beach."
FEMA did not immediately respond to a request for further comment.