Facebook has launched Workplace, a paid chat system for employees to communicate with each other. The service strongly resembles regular Facebook.
You do not have to have an existing Facebook account to use Workplace, as it requires a separate login. Users create profiles with photos and other information just as they would on their personal profiles.
The platform, which can be downloaded separately from the App Store or installed on a desktop, includes group chat, a news feed, live video, and direct messaging. It also supports voice and video calling. Employees can chat with one another by joining groups or DM-ing but will not see their outside-of-work friends in their Workplace news feeds, which only aggregate posts from professional conversations on Workplace. Employees can also follow certain groups or their co-workers to receive updates from them.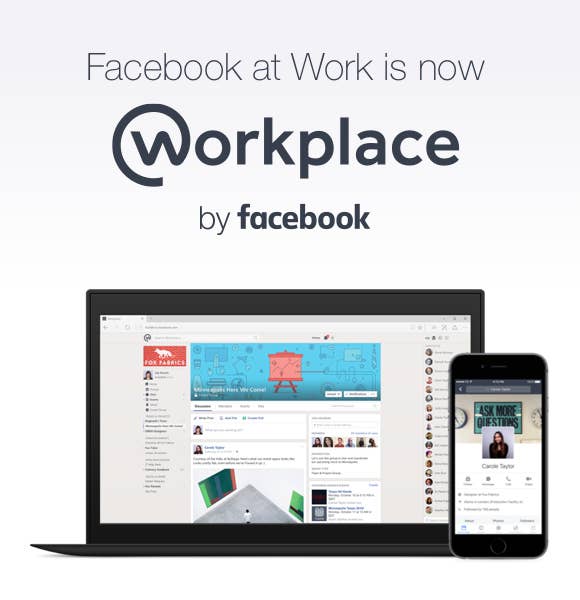 Facebook has priced Workplace at $3 per month per active user for companies with up to 1,000 active users, $2 per active user for up to 10,000 employees, and $1 for more than that. It's free for nonprofits and educational institutions. According to Workplace's website, there are no long-term contracts associated with using the service, nor will the service display ads.

Why did Facebook launch an app for work? The company said in a press release that it saw an opening with the new ways people work: "The workplace is about more than just communicating between desks within the walls of an office. Some people spend their entire workday on the go, on their mobile phone. Others spend all day out in the field, or on the road." The company repeatedly addressed the press release to "anyone" or "any company" and highlighted the platform's already-global reach.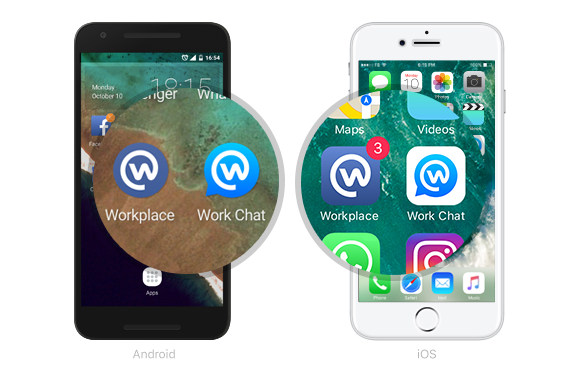 By contrast, Slack, Workplace's most visible competitor, offers some services for free, a "Standard" version for $6.70 per user, and a "Plus" version for $12.50 a user. Slack also bills itself as a service for "your small- to medium-sized company or team." And a service called Slack for Enterprise, presumably for larger companies, is in the works, according to the company's website. Even beyond Slack, office chat technology is a crowded market; Workplace is also competing against Microsoft's Yammer, Salesforce's Chatter, and Hipchat.
Reactions on social media were mixed:

A source at Facebook said the company will not use data collected from Workplace to target users with advertising, and that companies can control their own data via Facebook's data API. According to Workplace's website, Facebook is in the process of certifying the product under the EU–US Privacy Shield Framework to help companies in the EU comply with EU data transfer requirements.
Recode has reported that the social network has been beta-testing Workplace for the past two years with roughly 1,000 companies. Facebook originally said the service would be live at the end of 2015, also according to Recode.