Facebook's newest Messenger upgrade will let you challenge friends, family, and that crush from summer camp to matches of Pac-Man, Galaga, Words With Friends, and a bunch of other games.
When you download the latest update for Messenger, you'll see a game controller icon in the same area as the GIF and sticker selector.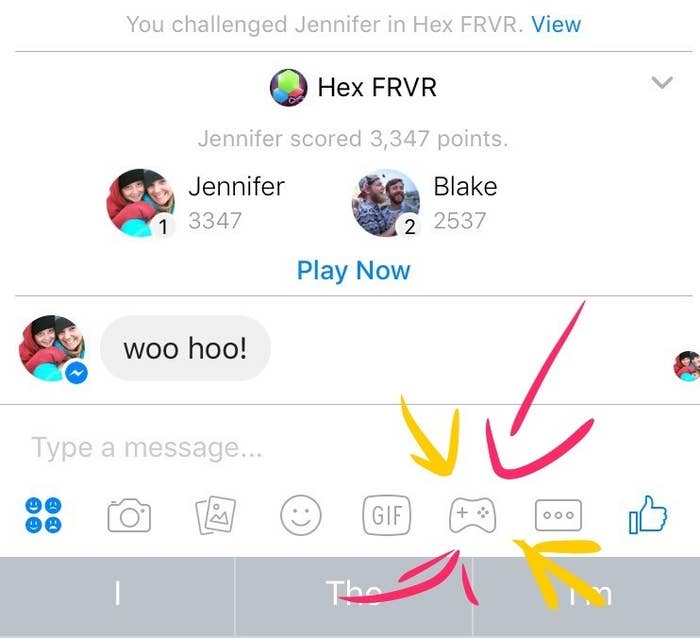 Tap that icon, and you're presented with a list of games that includes classic 8-bit titles, recognizable mobile games, and unique exclusives for Messenger.

You play the games together but not at the same time. They aren't turn-based, though. The competition is more about comparing scores than simultaneous play.
The message thread shows what game you've played, who else in the thread has played, and you and your opponents' scores. You can play in a message thread with more than one person.

After each round, you can also swipe right for an already-taken screenshot of your score, mark it up with a sliding color finger brush, and send it to the people in the message thread.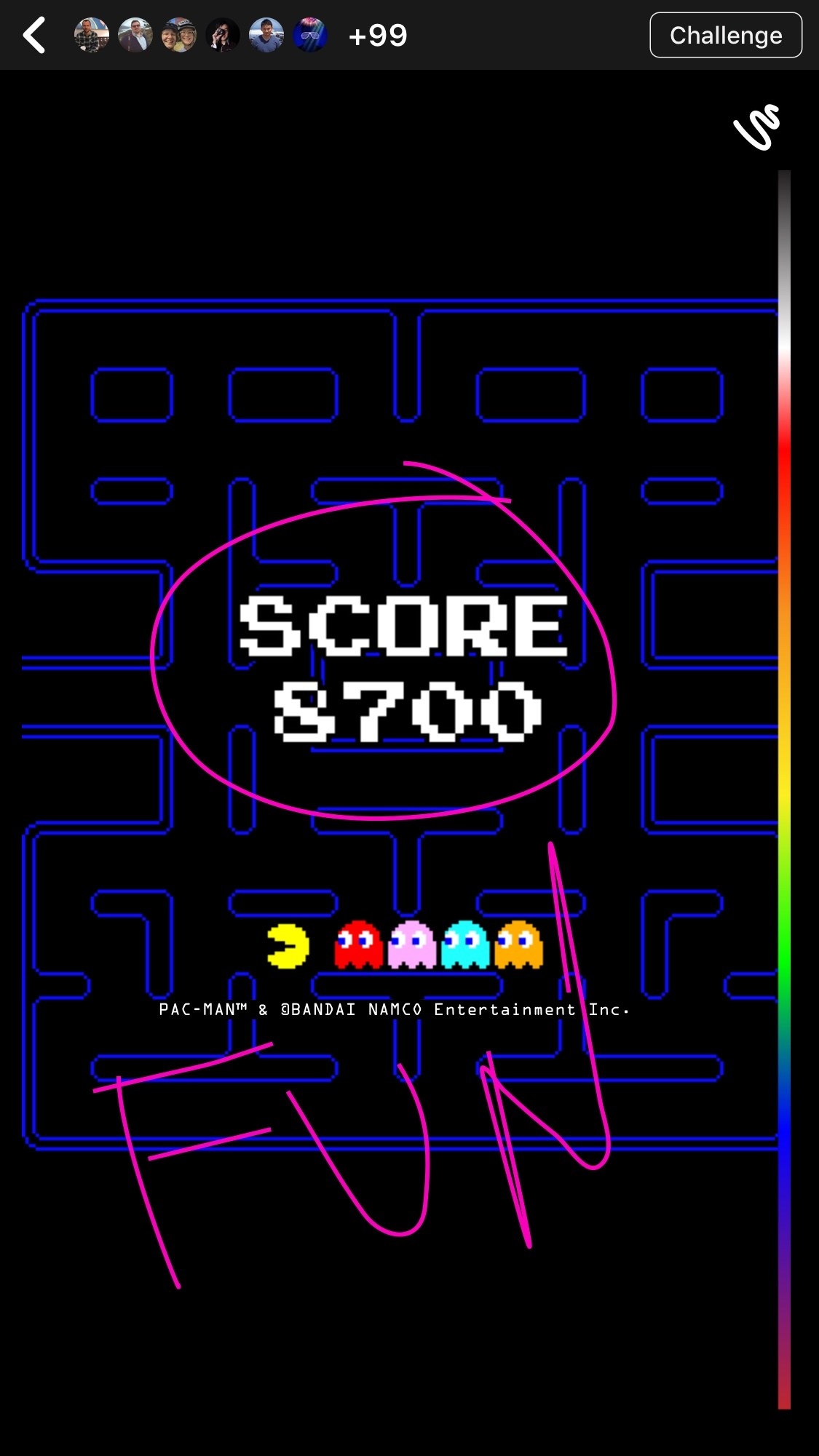 You don't have to open a separate app to play. The games are webpages that open within Messenger.

Facebook first got the idea for the feature when it debuted a single game during March Madness 2016 called "Basketball."
You can still play it by sending a basketball emoji and double tapping it.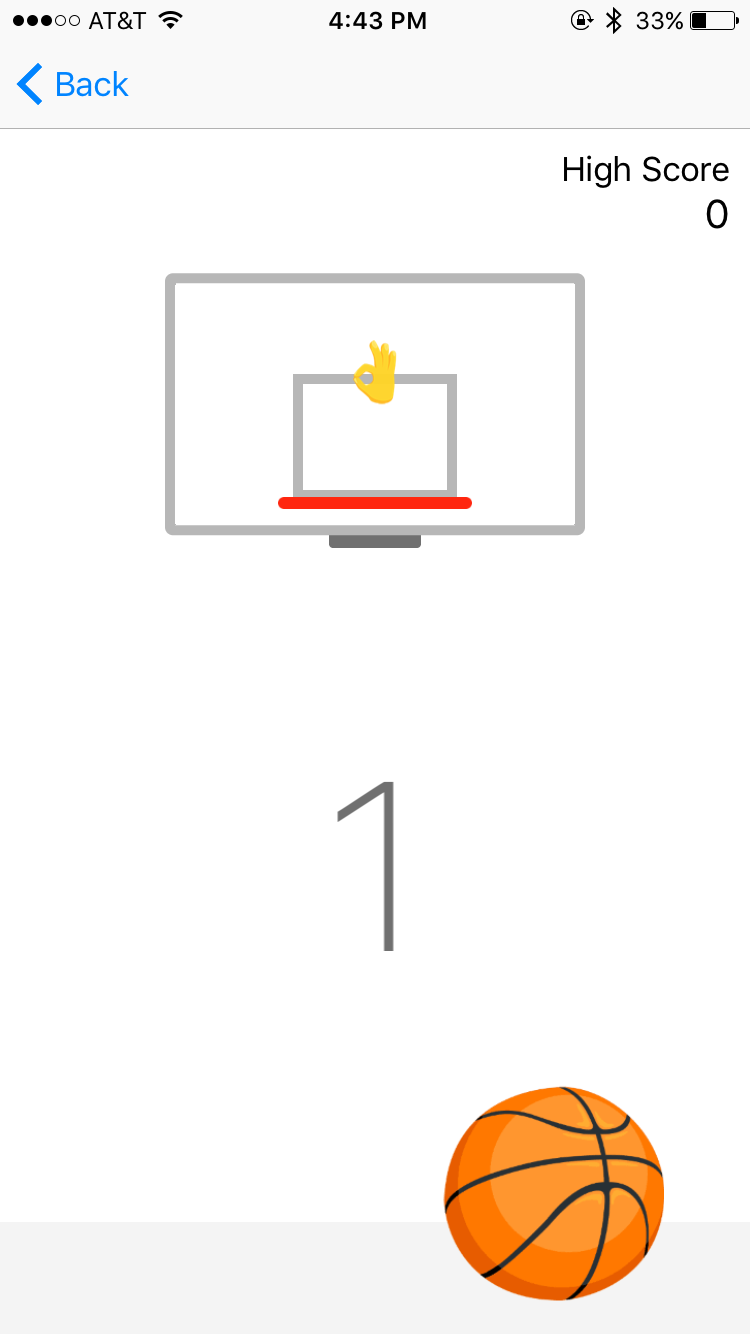 Andrea Vaccari, a Messenger product manager, said that at the time Basketball launched, his team wasn't considering the idea of building more games in the app. They were more interested in engaging basketball fans.
Then, he said, people played the game a billion times.
"The success caught us by surprise," he told BuzzFeed News, "Then we started to think about games as a way to keep in touch. With games, you may not have something to say, as with a photo or a message, but you can play together."
Vaccari said he hopes the feature will make gaming less isolating: "Most consoles and other mobile games build games and sprinkle social on top. We built a game on top of social."
The games are built with the mobile experience in mind, but they're also available on the desktop version, messenger.com. They'll open in a vertical window like they would on a phone.
Sound too familiar? Don't worry. Your mom won't be able to start a FarmVille game with you on Messenger.
The classic Facebook desktop game, which accrued millions of users and hundreds of millions of notifications to people who may not have wanted them, won't be part of the Messenger gaming platform.
"We learned our lesson," Vaccari said.
You can only challenge people within message threads, and Messenger only displays messages from friends — unless you accept strangers' requests. You can also abandon or mute message threads you want to avoid. That means no mass requests like when FarmVille was at the height of its popularity.