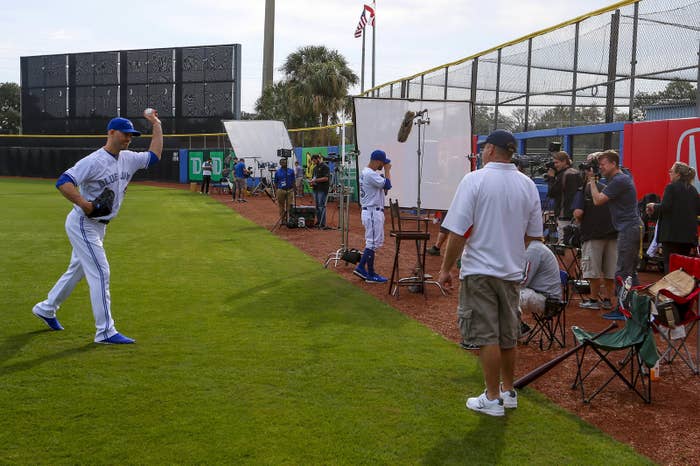 Facebook is in negotiations with Major League Baseball to possibly stream one game per week during the 2017 season. Reuters first reported the news. What teams, which games, and where on Facebook the livestream would appear remain unclear, and Facebook did not immediately respond to request for comment.
This isn't the first major deal for Facebook's sports partnerships division. The company recently struck a deal with Univision to livestream 46 Mexican soccer games with English commentary from Liga MX, a Mexican soccer league that has more viewers than the English Premier League. The Washington Post reports that executives at Univision cited the social network's massive reach as a factor that drew them in.

Facebook has also inked a deal with Turner Sports and the NBA to livestream the 2017 NBA All-Star Slam Dunk contest.
MLB is likely in search of that big audience as well. The league currently has one of the oldest fan bases in professional sports, despite its popular and lucrative app MLB.com's At Bat. Streaming baseball games on Facebook would allow the league to reach a younger and more diverse audience.
The move may be a threat to Twitter, which streamed NFL games last year in a bid to appeal to a live sports audience. The move seemed to work, as it increased NFL fan engagement on the social network.
In addition to streaming sports content, Facebook is taking aim at television sets by developing an app for cable set top boxes and Apple TV; it's also in talks about potential deals to license TV-show style shows. The app will allow you to watch Facebook livestreams by publishers and friends on your TV. The push into television-esque delivery comes as Facebook's news feed runs out of space for ads and the company seeks to diversify.