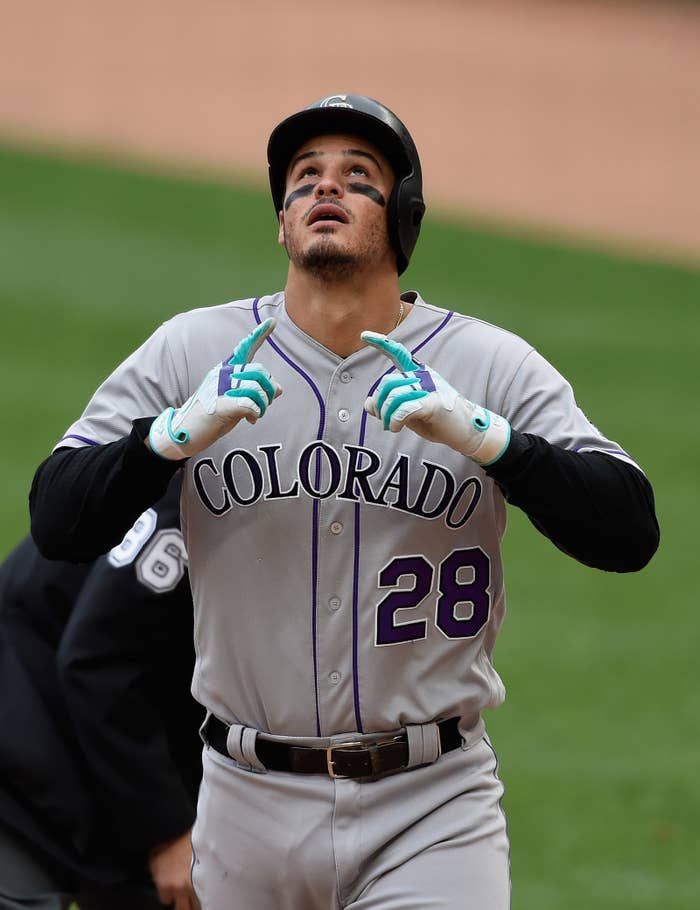 Facebook and Major League Baseball have announced a deal to broadcast 20 Friday night MLB games live during 2017 season from the MLB Facebook page. Anyone on Facebook in the US can watch the games for free. The first one will stream tomorrow night at 7:10 p.m. ET when the Colorado Rockies play the Cincinnati Reds at the latter's home stadium, and MLB and Facebook said they would announce other teams at a later date.
Local networks will film the games on site, and those feeds will appear on Facebook. The social network began broadcasting sports in the US in April 2016 with soccer and hockey, both of which drew audiences in the hundreds of thousands. It now broadcasts soccer, table tennis, esports, basketball, and other sports in deals with networks as large as Univision. Notably, the National Football League has cut deals with Twitter and Amazon, but not Facebook.
The MLB also broadcasts games from its MLB.com At Bat app, which charges a subscription fee. The league already uses Facebook Live for several different kinds of broadcasts, like daily talk shows, players' interviews and workouts, award ceremonies, and even opening baseball card packs.
As subscriptions to traditional cable TV decline, broadcasters are teaming up with tech companies to find ways to retain subscribers and attract new viewers. Sports represent a keystone of TV programming because of the way people watch sports — live, as a game is happening — as opposed to scripted television, which streaming services like Netflix lean on for content. YouTube TV, for example, places a heavy emphasis on channels that broadcast live sports. Facebook, for its part, is looking to diversify beyond the News Feed, its most visited product, to attract more advertising dollars. Facebook CEO Mark Zuckerberg said last year that the company sees a future with "video at the heart of all of our apps and services."

Dan Reed, Facebook's head of sports partnerships, said in a statement that he hopes broadcasts on Facebook Live would reimagine the community experience of being in stadium stands. MLB Commissioner Rob Manfred called the deal "really important for us in terms of experimenting with a new partner" at a news conference.
CORRECTION
Rob Manfred is the MLB commissioner. A previous version of this post misstated his name.