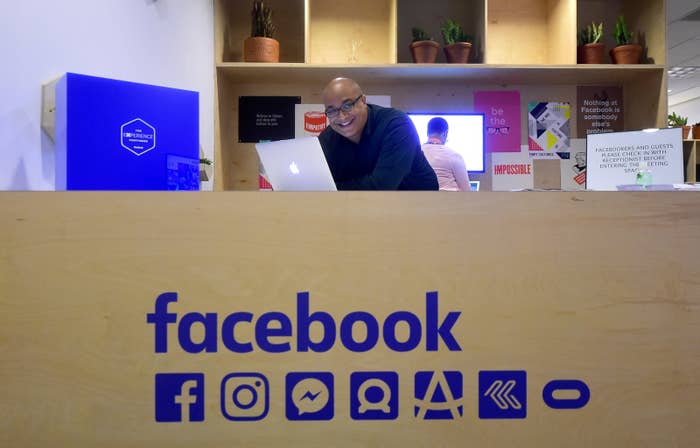 Facebook is developing a video app that's coming soon to Apple TV and other streaming devices.
On Tuesday at the Code Conference in Dana Point, California, Facebook announced that it's developing a standalone video app for cable set-top boxes.
The app will be available on Apple TV, Amazon Fire TV, and Samsung Smart TV, and it will roll out "soon," according to the company. Users will be able to watch videos, both live and otherwise, shared by friends and publisher pages, as well as videos recommended by Facebook. Last year, the company debuted a feature that would allow users to stream Facebook video to TV, but the new app will be native to televisions and streaming devices.
As the social network runs out of space for ads in its News Feed, longer videos and Facebook's own premium content may be a way for it to compete for the $70 billion spent annually on television ads.
According to Recode, Facebook is in discussions with media companies to license TV shows rather than produce them in-house. Facebook is the second-largest seller of digital ads behind Google. Recode reports that these videos would likely be upwards of 10 minutes in length. Facebook has already adjusted its News Feed algorithm to promote videos that are longer than 90 seconds.
CEO Mark Zuckerberg has said that video is the format at the heart of what Facebook is and what it does. The company is currently promoting Facebook Live with a national ad campaign, and despite controversy surrounding the product and how it's used, Facebook may soon start playing 15-second ads in the middle of publishers' livestreams. According to the Wall Street Journal, Facebook has told publishers it will share that ad revenue with them.
The news comes as Apple is also considering producing original shows and films. Both Apple and Facebook will be entering a competitive field ruled by Netflix and Amazon Prime Video, which have the advantage of already being major players. Apple isn't likely to become a direct competitor against Netflix or Amazon, but it's unclear what Facebook's ambitions are or how much it will spend on licensed video content.

Facebook currently serves users video ads on the web and in its mobile app, but the company said the TV app will not serve ads when it launches. Facebook declined to say whether it will license content or create proprietary shows for the app and what role ads will play in its programming.
Facebook bundled the announcement of the TV app with the release of several new features in the News Feed: Videos on the social network will now automatically play with sound, vertical videos will now "look better on mobile" thanks to small tweaks, and users will be able to minimize videos to watch them as they scroll.