Elon Musk, billionaire founder of Tesla, Solar City, and SpaceX, has a new enterprise: "The Boring Company."

Literally. He announced back in January that he was going to make a company that drills tunnels for cars underground. Most people thought he was joking when he tweeted about the idea in December 2016 while stuck in traffic.

Now, we have a first look at how Musk's driving tunnel startup will work:
Musk talked about his new company and shared an animation of how he imagine it's projects will work at the TED 2017 conference on April 28. According to Business Insider, it's more of a side project: Tesla interns and employees are working on it part-time. SpaceX engineer Steve Davis is leading the Boring Company.
In the video, you'd start your journey by driving onto a special car elevator that will lower you and your Tesla (of course) into subterranean tunnels.
The tunnel looks...super clean? Which seems unrealistic, given how rancid current subway tunnels get.
Also, the video says that the car carts will pull your Tesla along a track at 124 miles per hour. In Elon's underground car world, cars don't even do any driving.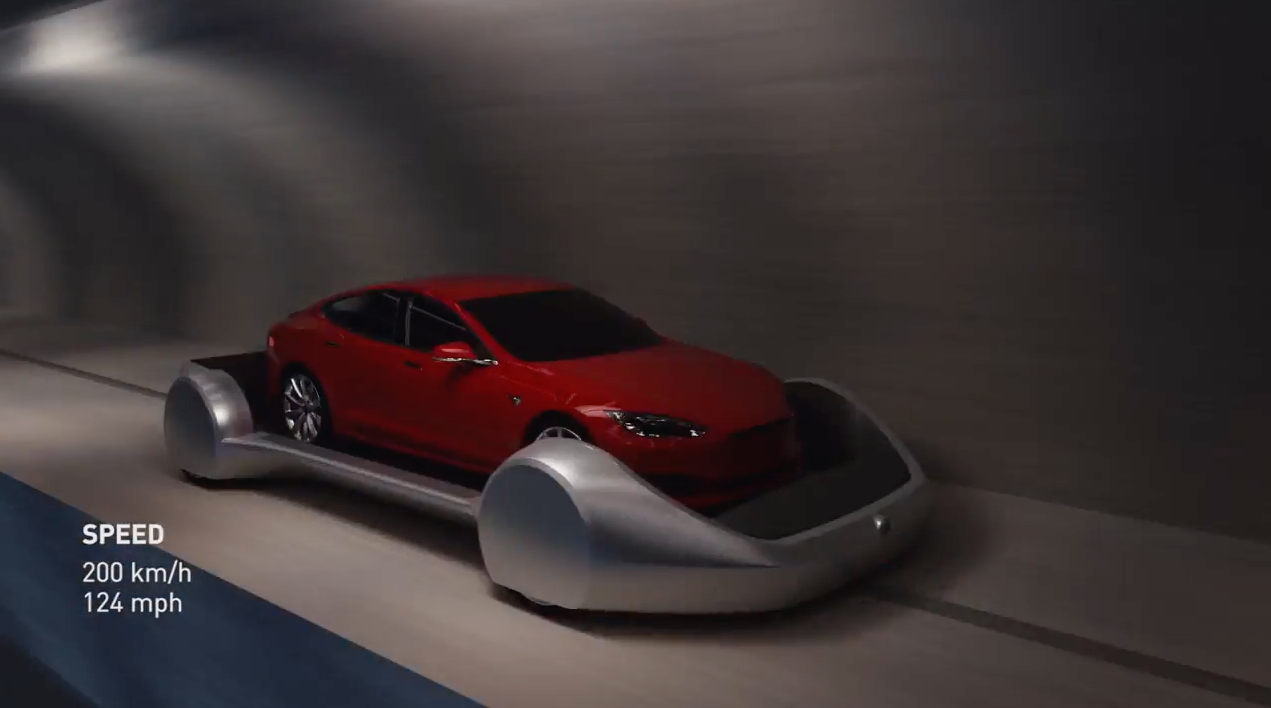 This tunnel will be part of a vast underground network that resembles a web of highways.
We are car moles.
Once your mole odyssey is over, you'll pop up above ground at a similar car elevator, where another Tesla will be waiting behind you to descend into the depths.
The machine that Musk plans to use to dig the tunnels looks like this:
Like Musks' other moonshot idea, the hyperloop high-speed train, it's still unclear how ~feasible~ the idea is.
Boston's Big Dig construction project, which bored a 3.5-mile tunnel in the city and rerouted a major highway, took 16 years and cost $14.6 billion. It was the most expensive construction project ever in the USA.