James Damore, the former Google software engineer fired for writing a memo arguing against workplace diversity, polled people on Twitter Wednesday about "cool" titles used within the Ku Klux Klan.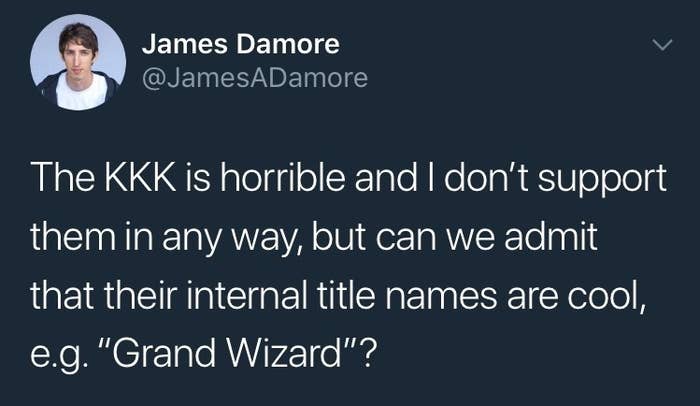 High-ranking members of the KKK sometimes go by titles like "Grand Dragon" and "Imperial Wizard," though contemporary iterations of the racist organization may confer titles like "National Director" and "National Organizer" that more resemble an everyday nonprofit.

Damore had worked at Google until the memo he wrote arguing against gender and racial parity in the workplace blew up internally and then soon went viral. The company fired him shortly after, and he has since become a hero of the pro-Trump media.
Here are the results as of 10:06 am PT.
(I had to vote to see the results.)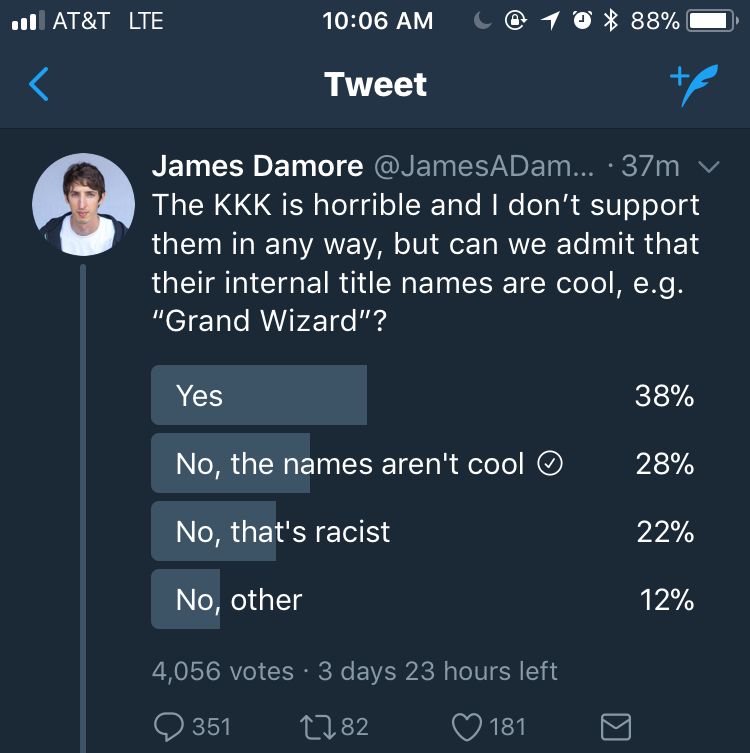 Replying to his own tweet, Damore argued for divorcing the connotations of the KKK from the names. He did not immediately respond to BuzzFeed News' request for comment.

But many people were not pleased about Damore's poll and have been roasting him on Twitter.
Including Brianna Wu, a Massachusetts candidate for the US House of Representatives.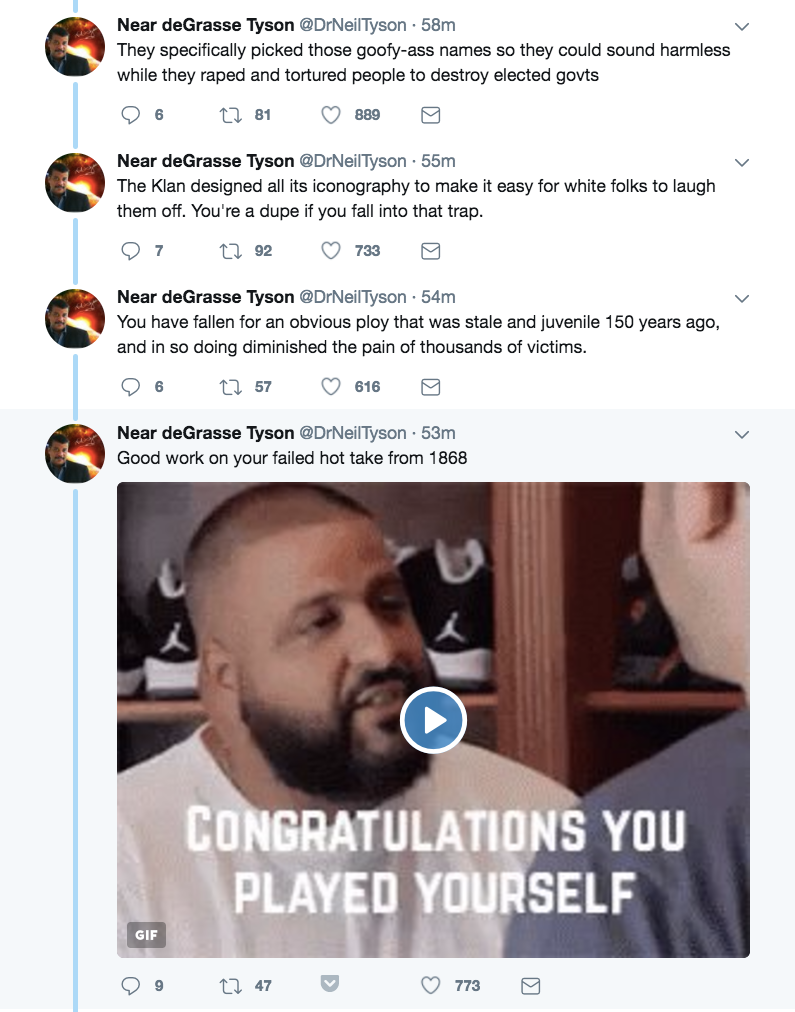 They also pointed out that people think fantasy is cool without the KKK association.
Later in the day, Damore apparently had heard the criticism and issued an apology.