This is Makenzie Noland. She's a 21-year-old student at Texas A&M University in College Station who is graduating on Friday with a degree in wildlife and fisheries sciences.
You might be wondering about the dashing gentleman in her pictures. His name is Big Tex. He's a 13-foot, 8.5-inch, 1,000-pound alligator who lives in a rescue center in Beaumont, Texas, called Gator Country, where Noland has worked as an intern since May.

He's also the main attraction in her graduation photos.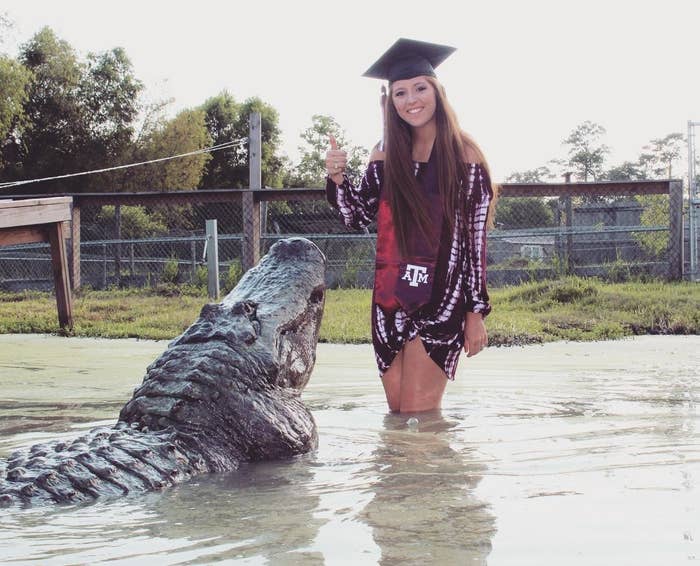 Noland told BuzzFeed News that she feels like Big Tex is one of her friends. She started training with him on her first day at Gator Country and now regularly hosts "feeding shows" with the animal for visitors.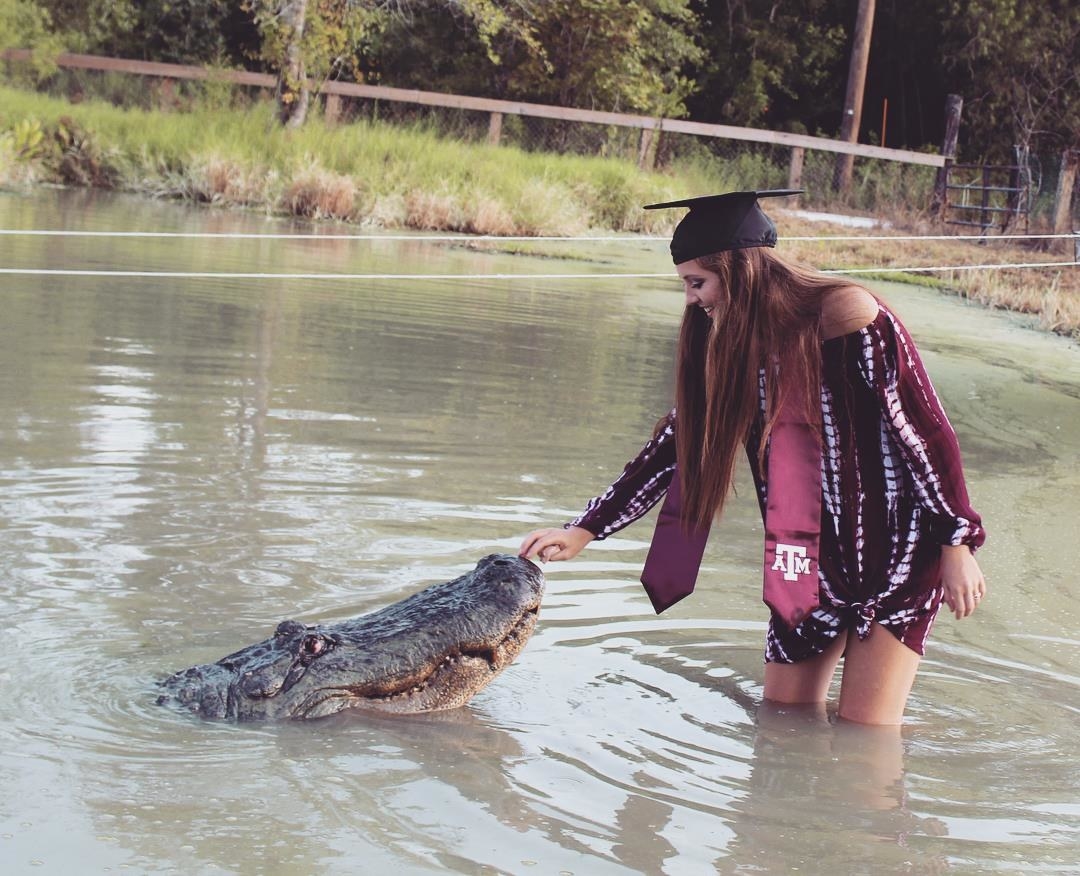 "The only thing different that day was that I was wearing a dress," Noland said. "I normally wear a Gator Country T-shirt or tank top, Nike shorts, and Chacos."
The owner of the sanctuary, Arlie Hammonds, took the graduation pictures. After he proposed the idea of a photo of the ring on the alligator's nose, Noland went a step further and put on her cap and A&M sash.

Noland has also posted several videos of herself playing with Big Tex.
She said she's never been injured while working with him.
"I call him over, talk all sweet to him, tickle his nose, and reassure him that I'm not going to hurt him," Noland said. "I've been bitten by 8-inch hatchlings, which hurt, but never by Tex."
Putting on shows for Gator Country visitors, she feeds him meat from feral hogs killed by local farmers.
One of her graduation photos even shows her class ring on Big Tex's nose.
Noland posted the picture on Twitter with the caption "Aggie gold for an Aggiegator." (Texas A&M students call themselves "Aggies" because of the school's emphasis on agriculture.)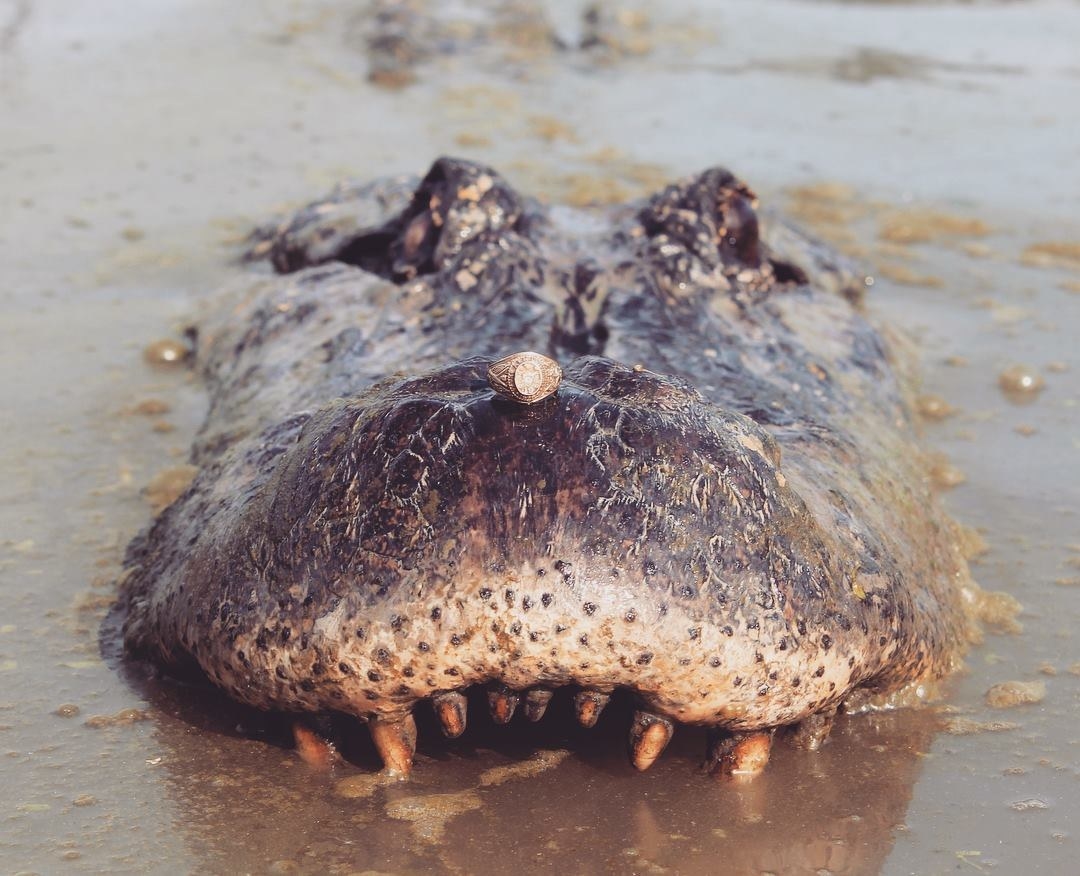 Asked whether he thought the animal would eat the ring or toss it into the water, Hammonds, who brought Big Tex in 2016, said, "I'm in there with him eight days a week. I'd like to think I know him. He's a real sweetheart."
Hammonds said it took two weeks to introduce Noland to Big Tex, first having her watch his feedings from outside his pen's fence, then from inside, then from the banks, and finally from in the water.
Noland said she hopes to work at the Dallas or Fort Worth zoos after graduating.