Charlottesville Residents Created Their Own Niche Media In Reaction To The Unite The Right Violence. Now They're Covering The Aftermath.
"I spend a lot of time thinking what I'll do with my life after this is all over, but I don't think it'll end."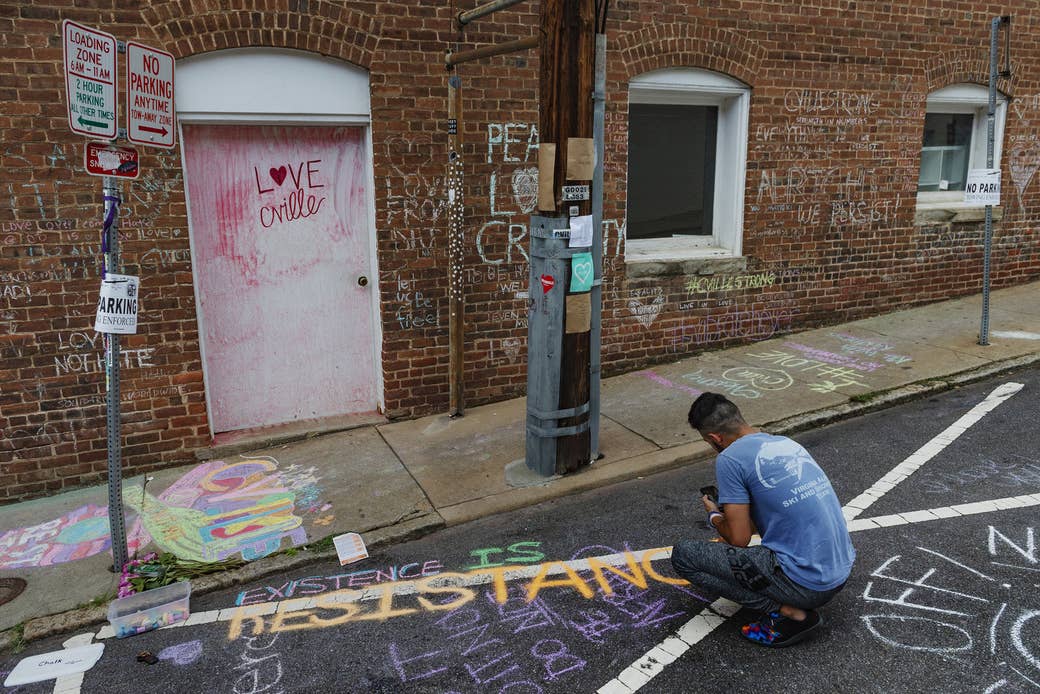 A year and a half ago, "Charlottesville" became shorthand for racist violence in the national press. Now, as James Fields Jr. stands trial for killing a white supremacist counterprotester with his car last year during the Unite the Right rally, some of Charlottesville's residents have created their own guerilla media, live-tweeting government meetings, tracking court records, and shaping coverage of anti-racist activism to ensure the tragedy of August 2017 never happens again.
Fields is accused of intentionally driving his car into the crowd of counterprotesters that day, injuring dozens and killing 32-year-old Heather Heyer. During opening arguments on Thursday for his murder trial, defense attorneys did not dispute that Fields was the one behind the wheel, but said he struck the crowd because he feared for his life in the violent chaos.
"Truth is an anathema to Nazis," said Emily Gorcenski, a data scientist and former Charlottesville resident who protested the Unite the Right rally. "If people see them for who they are, their movement crumbles."
Gorcenski created First Vigil last month, a website that's tracking 105 criminal court cases against white supremacists around the country. It includes their real names, charges, hearing times, and case numbers. The site has already inspired more than half a dozen people to attend hearings related to the cases in person, she said. Her goal is to publicize as much information about them as possible, something she had been pursuing on Twitter herself.